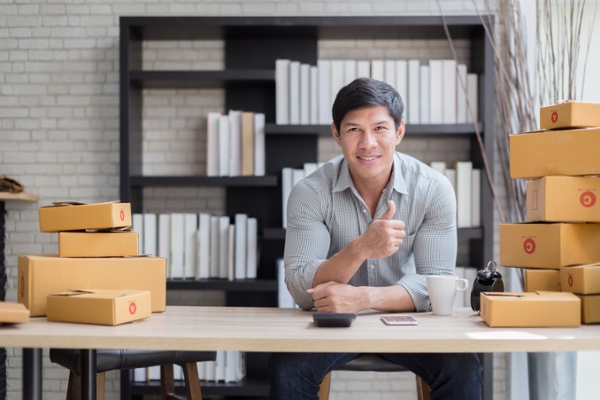 Every business is unique, and your business's needs will demand their own distinct solutions. We'll provide you with information on the top 12 cloud-based e-commerce shipping platforms to aid you in your search for the perfect fit. Below is a breakdown of each one.
Basic Options for E-Commerce Shipping Platforms
These platforms all have basic shipping features for businesses that don't require a lot of bells and whistles.
Shippo
Shippo has pretty basic small business functionality. Its syncing and integrations work smoothly, and they provide good discounts for USPS, DHL, and insurance. They offer a free plan below 200 orders a month with USPS, UPS, or DHL Express. Alternatively, you can use a different supported carrier for a five-cent per label fee. Above 200 monthly orders, you'll require a subscription.
They have some substantial drawbacks, though:
They have built-in reporting, but it's only in beta.
Their labeling system can be glitchy if packages aren't all the same size.
Their customer support is lacking.
Read our FreightDesk Online vs. Shippo guide to decide which service is the right fit for your business.
Shopify Shipping
Shopify Shipping can be a great option for your small business if you already use them for sales since it's free for sellers. They have incredible shipping discounts, a user-friendly interface, a wide variety of add-on apps, and cross-carrier tracking.
The downside is that they don't integrate with other e-commerce platforms. Also, the add-on apps can be very expensive, and it's a rather simple shipping-only option with no advanced features.
Read our FreightDesk Online vs. Shopify Shipping guide to decide which service is the right fit for your business.
ShippingEasy
ShippingEasy is a good option for SMBs with postal and/or parcel shipping needs. It's especially helpful for those who struggle to adapt to new platforms. Their user-friendly software, onboarding process, and unlimited customer support provide a relatively smooth adjustment. They integrate with all the major e-commerce platforms and have automated workflows.
This platform also offers shipping discounts, marketing features, automatic labeling and tracking, and branded shipping options. They have a range of affordable pricing options starting with a free option for up to 50 orders a month. But some of their integrations have issues, and their syncing abilities are limited.
Read our FreightDesk Online vs. ShippingEasy guide to decide which service is the right fit for your business.
Non-Shipping Platforms with Shipping Functions
These platforms aren't shipping-focused but provide other services along with some shipping functions.
Sellbrite
Sellbrite isn't a shipping platform. It is an inventory management provider with integrations for ShipStation (which is a shipping platform) and Amazon. It has custom reporting, good customer service, and plans starting at $49.
Not being made for shipping does hold it back, though. It doesn't have many standard shipping features and lacks some integration options.
Read our FreightDesk Online vs. Sellbrite guide to decide which service is the right fit for your business.
Refund Geeks
Refund Geeks also isn't a shipping platform, so again, it's lacking some standard shipping features. However, if you work with FedEx or UPS, they can save you as much as 30%. Also, they'll get you the refunds both providers offer for late or missed deliveries that you don't have time to file for.
They take a 25% cut of your refunds but other than that, you pay nothing. They have some insightful reporting and integrate with major e-commerce platforms, but their customer service and ease of use leave a lot to be desired.
Read our FreightDesk Online vs. Refund Geeks guide to decide which service is the right fit for your business.
Veeqo
Veeqo is a UK-based inventory management system with shipping software that you can use add-ons to customize. It integrates with major e-commerce platforms, is user-friendly, has time-saving tools and good customer support, and includes all the necessary features.
Drawbacks include location issues for users in the US and limited reporting. Also, due to its additional features as an inventory management system, it does cost more than most other options.
Read our FreightDesk Online vs. Veeqo guide to decide which service is the right fit for your business.
E-Commerce Shipping Platforms With Extra Functionality
These e-commerce shipping platforms all provide something that's considered above and beyond basic, from specific features to niche customer services.
ShipStation
ShipStation has a well-balanced list of pros and cons. It integrates with major e-commerce platforms, has decent pricing options with USPS discounts, and delivers generally good customer service. Where it stands out is with features like custom views, reporting tools, a mobile app, automated tagging and workflows, and custom integration.
On the other hand, many features are difficult to learn initially, and duplication errors are known to result from their limited customer-identifying features. Most of their customers will have to settle for their online customer support since their phone support is top-tier only.
Read our FreightDesk Online vs. ShipStation guide to decide which service is the right fit for your business.
Ordoro
Ordoro is a platform that can work for any size business. It:
Is user-friendly
Integrates with major e-commerce platforms
Offers great analytics, cross-carrier cost comparison, branded shipping options, automated tracking and workflows, triple-digit batch labeling, order auditing, very high USPS discounts, and custom integrations
They also offer dropshipping and inventory management. But despite their long list of features, the basic plan is quite limited. If you want extras like dropshipping or inventory management, you'll need their pro plan starting at $500 a month, and it can be hard to get set up with them.
Read our FreightDesk Online vs. Ordoro guide to decide which service is the right fit for your business.
MetaPack
MetaPack is geared toward larger companies and those whose structure is less simplistic, requiring more complex solutions. It's scalable, integrates with hundreds of carriers across the world, and focuses on efficiency and market expansion.
Since it's one of the more advanced e-commerce shipping platforms made for bigger, more complex businesses, it is more expensive. Some users also find it difficult to use, and their customer support doesn't always respond quickly.
Read our FreightDesk Online vs. MetaPack guide to decide which service is the right fit for your business.
E-Commerce Shipping Platforms With LTL Functions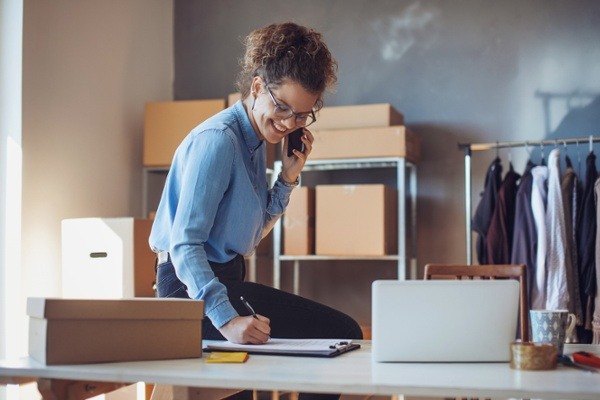 These platforms have a range of LTL features for businesses that need them.
Freightview
If you have a small to medium-sized business that deals with LTL shipments, Freightview is the first shipping platform on the list designed to provide that capability. They connect you with the LTL carriers you already work with. The company designed their platform to allow you to compare the rates of different LTL carriers, book the best deal, track shipments, and use their powerful analytics and reporting software, all from one place. This platform connects to more LTL carriers than any other platform, deals with scheduling pickups, and provides the bill of lading and labels for you.
That said, there are some drawbacks. Their manual editing doesn't work very smoothly, they're missing some integrations, and many features aren't fully customizable. The biggest downside is probably that if you use LTL and postal or parcel shipping, you'll need to manage everything across two platforms since Freightview only handles LTL freight.
Read our FreightDesk Online vs. Freightview guide to decide which service is the right fit for your business.
ShipRush
ShipRush is an SMB shipping platform that supports postal, parcel, and LTL shipping. They have shipping discounts, costs and delivery date comparison, automated workflows and tracking emails, branded labels, and reporting and analytics. They have good prices and impressive integrations.
ShipRush had a web-based and desktop version but decided to phase out the desktop option. That would be fine, except that some reviewers say the connection drops sometimes and takes time to fix. Also, the system has bugs, it's not very user-friendly, and customer support hours are limited with inconsistent quality. Additionally, they only have one LTL freight integration, and it is for a 3PL provider. They don't integrate with any LTL providers directly.
Read our FreightDesk Online vs. ShipRush guide to decide which service is the right fit for your business.
FreightDesk Online
While FreightDesk Online currently lacks integrations for some e-commerce platforms and our 3PL integrations with CH Robinson, FreightQuote.com, TQL, and Unishippers are still in progress, we do plan to listen closely to user feedback and continuously improve every aspect of the platform to be tailored to their needs. Where FreightDesk Online excels is in filling the gaps left by other shipping platforms. No other platform is designed to support postal, parcel, and LTL freight by integrating with a wide range of LTL providers both directly (29 so far) and via 3PL providers (GlobalTranz, and Worldwide Express with more in progress) to deliver the widest range of options available industry-wide.
Benefits of FreightDesk Online
FreightDesk Online is compatible with Eniture Technology's in-store quoting applications for postal, parcel, and LTL freight, providing an unparalleled ability to deliver near point-and-click functionality. You'll also have the unrivaled flexibility to use multiple shipping methods for a single order, create multiple shipments for individual orders, and fulfill orders from more than one shipment origin without creating a new order.
Using Eniture's quoting apps allows you to identify your inventoried box sizes, and our proprietary packaging algorithm identifies the best box(es) to ship an order with. This is then seamlessly translated to FreightDesk Online — complete with step-by-step graphical illustrations of how to pack the boxes — to allow for standardization of packing and greater efficiency.
Plus, our ShipEngine partnership provides access to discounts of up to 62% off UPS Second-Day Air, 48% off on UPS Ground, and the waiving of many common surcharges, without any minimum shipping requirements. FreightDesk Online subscribers also get access to a Stamps.com account with the best USPS discounts available without the monthly $17.99 subscription fee.
Many of these features are unmatched on their own by most other shipping platforms. However, together, our platform's combination of functionality, flexibility, and features are unprecedented in the industry. To show these benefits head-to-head, we'll be comparing each competitor with FreightDesk Online directly, so you can see where we outperform the competition and decide which option is best for your individual business. To learn more, contact us today.
About Eniture Technology
Eniture Technology specializes in helping e-Commerce merchants grow by providing useful information, digital marketing services, off-the-shelf apps that solve common problems, and custom programming services. Please contact us if you need help growing your online business or implementing the concepts presented in this blog post.
Interested in learning more? Check out our free guide, A Beginner's Guide To E-Commerce Shipping and subscribe to our blog!