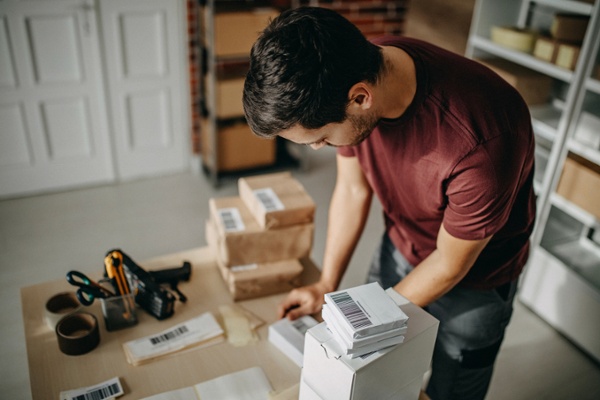 We created FreightDesk Online to fill our customers' unaddressed needs. We tried to include comprehensive features that meet as many needs as possible. However, we understand that every business is different. No option can be perfect for everyone. Our goal is to help people find the best solution without settling, so the last thing we want is for people to feel like they're settling for us. To highlight each platform's advantages and help you find the best match for your current and future business needs, we're comparing our software to our top competitors. Today we'll assess the differences in FreightDesk Online vs. Veeqo. Let's get started.
About Veeqo
Veeqo is a UK-based inventory management and shipping platform with a wide range of features that are especially helpful for larger businesses. It was created in 2013 by Matt Warren, an e-Commerce retailer who felt the existing options were too limited and didn't meet his business needs. So he created Veeqo to be the multi-channel e-Commerce inventory management and shipping platform he always wished existed.
About FreightDesk Online
We have a similar story. After all, necessity is the mother of invention. We created FreightDesk Online for retailers with postal, parcel, and LTL needs. Most platforms focus entirely on postal and parcel shipping or exclusively LTL freight, leaving retailers who need both out in the cold. Also, the only platform that enabled both was woefully short on options. We created flexible and efficient software made to support your entire shipping process on one easy-to-use platform.
Postal and Parcel Shipping
Let's start with the most basic shipping platform features. What are the postal and parcel shipping features of FreightDesk Online vs. Veeqo?
Veeqo
This tool has 16 postal and parcel integrations, including USPS, Royal Mail, UK Mail, UPS, FedEx, DHL, and many others, to ship domestic or international orders. Also, they have a custom API to create your own functionalities. They have a quote comparison tool and shipping discounts of up to 90% to help you get the best rate. Veeqo also allows one-click bulk printing for up to 100 labels and thousands of picking lists, packing slips, invoices, and other documents.
FreightDesk Online
FreightDesk Online has integrations for FedEx, UPS, and USPS with discounts of up to 62% off UPS 2nd Day Air®️ and 48% off on UPS®️ Ground through our partnership with ShipEngine. Then we nixed minimum shipping requirements and various surcharges. That's a great deal, but we knew we could do better. We decided to give every FreightDesk Online customer a free Stamps.com account so you can save on the $17.99 monthly subscription cost, which adds up to over $200 in annual savings!
LTL Freight Capability
LTL freight was the top issue among our customers that FreightDesk Online was created to address. Assess how your own LTL needs would be met by FreightDesk Online vs. Veeqo.
Veeqo
At this time, Veeqo has no LTL freight capabilities.
FreightDesk Online
FreightDesk Online has more LTL freight options than any other platform. In fact, FreightDesk Online is the only postal and parcel shipping platform with more than one LTL option. We provide integrations for 29 LTL carriers and two of the best 3PL providers. Plus, we're adding four more 3PLs as we speak, so you'll be able to connect with GlobalTranz, Worldwide Express, CH Robinson, FreightQuote.com, TQL, and Unishippers via FreightDesk Online. That makes us the #1 shipping platform for e-Commerce businesses using postal/parcel and LTL freight.
Convenience and Flexibility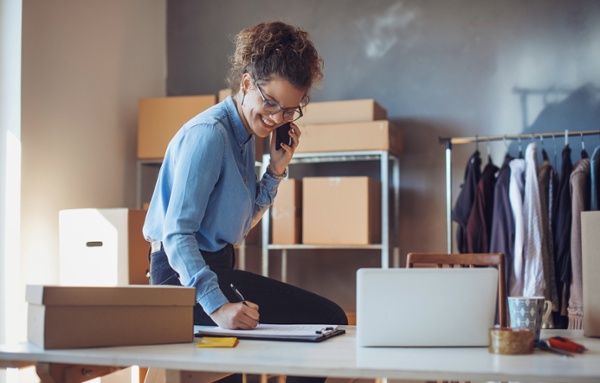 Your shipping platform should have the options you need without the hassles you don't. So check out the convenience and flexibility options provided by FreightDesk Online vs. Veeqo.
Veeqo
This platform has a good selection of features meant to make your job quicker and easier. They provide the ability to automate your workflows, shipping and tracking emails, and order syncing. You can also search, filter, and tag orders, group together orders going to the same customer, partially fulfill orders containing backordered items, and handle returns.
Veeqo lets you take phone orders and communicate with your team via internal comments, as well. They have an array of customization features so you can use Veeqo's template library to make and customize documents, all without coding. You can also easily create a completely branded experience right on your shipping platform.
FreightDesk Online
When you work with FreightDesk Online, convenience is baked right in. We have powerful automation features like our automatic imports, which let you ditch the need to enter order details manually. Adding our compatible Eniture quoting apps puts near-point-and-click shipping capabilities right at your fingertips.
Created with shipping flexibility in mind, FreightDesk Online lets you decide the best way to fulfill your orders by providing mix and match postal, parcel, and LTL freight options. Use multiple shipping methods for a single order or fulfill orders from multiple locations using different shipments.
Extras and Additional Features
The best platforms offer more than the minimum required features. Assess the bonuses available from FreightDesk Online vs. Veeqo.
Veeqo
With Veeqo, you get a shipping platform, plus multi-channel order and inventory management, all in one. Sync your channels to manage inventory and orders while avoiding overselling. They have a smartphone app to allow mobile e-Commerce management as well. Plus, with their barcode scanning features, you can speed up your picking and packing process while using fewer employees and reducing errors.
FreightDesk Online
We have a ton of extras via our Eniture quoting app integrations, which give us unparalleled capabilities. The best example of this is our Standard Box Sizes plugin. It uses a proprietary algorithm to identify the most economical packing strategy for each order using the fewest boxes possible to save money and provide the most accurate shipping rate estimates. FreightDesk Online then receives the information with descriptive graphical illustrations for the whole process to walk you through packing the order correctly step-by-step.
This kind of attention to detail encourages good brand expectations, saves money by using the minimum packaging, and saves time by illustrating the packing steps. Additionally, this minimalist packaging is more eco-friendly, a consideration that grows more important to the majority of consumers becoming increasingly environmentally conscious every day. That's just one example. Other app integrations also include address validation, tax-exempt checkout, and our distance-based shipping calculator.
Pricing
Pricing is handled a bit differently by FreightDesk Online vs. Veeqo. So take a look.
Veeqo
Veeqo has four monthly pricing plans available. The starting price for each is based on 500 monthly shipments and goes up with the shipment amounts. You can also save 20% on each plan by paying annually. These plans include:
$195 Accelerator Plan: Two users get access to the mobile app, all shipping features and discounts, plus basic inventory, warehouse, and reporting features.
$253 High Growth Plan: Four users get access to shipping features and discounts, basic warehouse features, intermediate inventory management, and the addition of user permissions and returns.
$325 Premium Plan: Five users get access to all shipping features and discounts, advanced inventory management and warehouse features, plus advanced order management and reporting.
Custom Enterprise Plan: Unlimited users get access to all shipping features and discounts, as well as advanced inventory and warehouse management features. Users also get access to the API, more detailed reporting, and account management services.
FreightDesk Online
Our plans are structured a bit differently. Since you know best what your needs are, we figured why not let you create your own custom FreightDesk Online plan? Simply tell us the number of monthly postal/parcel shipments (from 50 for $9 to 5,000 for $100) and LTL shipments (from 20 for $12 to 1,200 for $340) you need, and we'll display your monthly combined cost. This pricing method is the best way to provide the freedom and customization you need for one simple rate, without user limits, while addressing postal/parcel and LTL shipping differences.
That's our FreightDesk Online vs. Veeqo comparison. If you have any questions, then please don't hesitate to contact us.
About Eniture Technology
Eniture Technology specializes in helping e-Commerce merchants grow by providing useful information, digital marketing services, off-the-shelf apps that solve common problems, and custom programming services. Please contact us if you need help growing your online business or implementing the concepts presented in this blog post.
Interested in learning more? Check out our free guide, A Beginner's Guide To E-Commerce Shipping and subscribe to our blog!