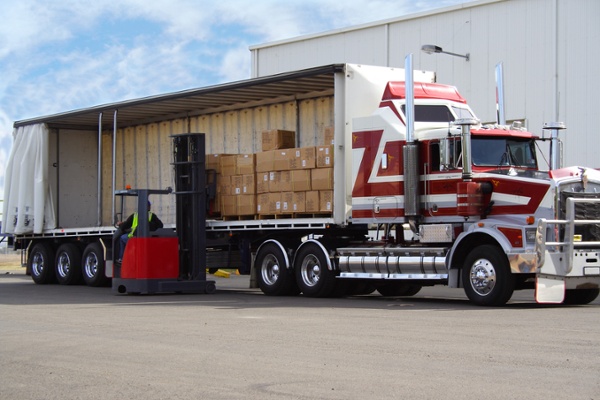 Here at Eniture Technology, our customers are our main focus. We have always strived to provide the best products, services, and experiences we possibly can. Many of our offerings were created based on customer feedback. We aim to give our users the products, services, and features they need to best power and empower their businesses.
When customers expressed their frustration at being unable to find a shipping platform that allowed them to ship their products via postal, parcel, and LTL shipping carriers, all in the same convenient system, we went to work to develop a solution. They also stressed the need for customization and flexibility, so we ensured those themes were woven throughout the solution.
That is how FreightDesk Online was born. We created a shipping platform that allows for traditional fulfillment using the top postal and parcel carriers with the additional benefit of offering the most comprehensive set of LTL (Less-Than-Truckload) freight options available on any shipping platform.
On top of all that, we also made sure that the platform could seamlessly integrate with any of our amazing Eniture apps, so customers can add only the features they need without ever having to pay for extras they don't use. Plus, we made it as easy as possible to customize the way they ship using multiple shipping methods, carriers, warehouse locations, and more.
While we worked very hard to provide everything our customers asked for and meet all of their business needs, one feature was missing — until now, that is. Finally, Eniture Technology proudly presents C.H. Robinson truckload freight for e-commerce. Let's go into more detail about what exactly happened and what changes you can expect to see as a result.
New C.H. Robinson Truckload Services
Earlier in the year, Eniture and C.H. Robinson began working together to expand the available services offered in Eniture's C.H. Robinson apps and plugins. In the past, due to large, widespread gaps in the availability of LTL freight shipping options in the e-commerce industry, along with high customer demand for LTL capabilities, Eniture apps focused largely on LTL freight.
However, customers have been contacting us recently to let us know that they'd really benefit from the addition of truckload freight shipping options, as well. As time went on, the number of Eniture customers who needed both LTL and truckload shipping grew. So, we made it a priority to find a way to provide it for them.
Our customers wanted the ability to utilize truckload freight when necessary, and we knew that C.H. Robinson could deliver. That's why we began working with them to devise a solution. After a lot of time and effort working together on this goal, we have finally made that dream a reality.
Thanks to C.H. Robinson, we can now expand the services available to Eniture customers. The amazing people that worked with us on the project have helped us ensure that we can now provide C.H. Robinson truckload freight for e-commerce to our customers via our Eniture apps, in addition to our existing list of comprehensive LTL services.
From now on, Shopify and WooCommerce merchants using Eniture apps will have access to both LTL and truckload freight capabilities. This means that e-commerce site owners can increase the size of the orders handled 24/7 by Eniture apps. Hopefully, this will be the solution customers have been waiting for. However, as always, we'll be listening carefully to feedback in case any adjustments or additions must be made.
Additional Freightquote Service Options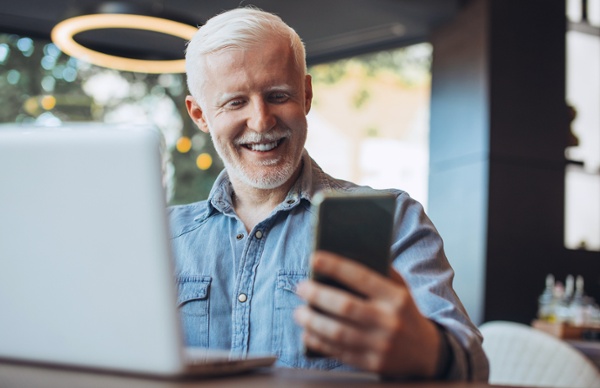 In addition to C.H. Robinson truckload freight for e-commerce, Eniture customers will also have access to truckload services from Freightquote.com. Luckily for us and our customers, C.H. Robinson acquired Freightquote.com all the way back in 2015. Freightquote was founded in 1999, and by 2014, it was a hugely successful mid-six-figure company.
In fact, at the time of the purchase, Freightquote was one of America's largest internet-based freight brokers. Even in 2015, C.H. Robinson was looking ahead into the future and making very smart business decisions. In the announcement of the acquisition, C.H. Robinson's chairman and chief executive officer, John Wiehoff, is quoted as saying:
Freightquote is a high quality, innovative, growth company that brings a proven model serving smaller businesses. Its proprietary e-commerce technology allows shippers to easily access competitive rates and automated load acceptance and payment functionality. E-commerce is going to be a bigger part of future supply chain services and Freightquote brings us a leading solution in our industry.
Of course, he was exactly correct in that assessment. E-commerce has blown up in the years since the purchase. During the first few months of the pandemic alone, e-commerce grew more than it had in the entire previous decade! While nobody could have anticipated that factor, the steady rise of e-commerce had been ongoing to a lesser extent all the way up until the beginning of 2020.
Thanks to C.H. Robinson's amazing foresight, business acumen, bold moves, and willingness to work with us, we can now offer Eniture customers Freightquote and C.H. Robinson truckload freight for e-commerce. Both the Eniture Shopify app and WooCommerce plugin for C.H. Robinson seamlessly support the C.H. Robinson API, as well as the Freightquote.com API. Three different truckload services are available in both: standard, flatbed, and refrigerated services.
Truckload vs. Less-Than-Truckload
People are often confused about the difference between truckload and less-than-truckload freight, so let's break down the specifics. Truckload freight or full truckload freight — sometimes abbreviated as TL or FTL — is when the shipment is big enough or heavy enough to require having an entire truck to itself. LTL — less-than-truckload — freight, on the other hand, is utilized when a shipment is too large for traditional postal or parcel shipping methods but not so large or heavy that it takes up a whole truckload of space.
When using TL freight shipping methods, your shipment(s) will typically stay in one truck (which you'll have all to yourself) the entire trip. This is great for retailers with large and/or heavy shipments that are too big for LTL. It can also be advantageous for fragile or valuable shipments, as TL shipments are handled less throughout the process.
LTL freight is a good option for businesses shipping items too large or heavy for postal and parcel shipping but not large enough or heavy enough to require a whole truck to itself. This is also a more economical option, as each shipper pays for a portion of space in the truck. Splitting the cost with other shippers makes it more affordable and lets you pay for only the space you need.
The Key Takeaway About C.H. Robinson Truckload Freight for E-Commerce
We've been working on this for a while now, and we're delighted to finally share the news with you all. Our biggest thanks go out to C.H. Robinson for working with us to provide this much-needed addition, as well as to our fabulous customers for expressing their needs and being patient with us while we worked to meet them.
Hopefully, the announcement of our new C.H. Robinson truckload freight for e-commerce services is a pleasant surprise for all our customers who need the ability to use both TL and LTL freight in their businesses. As always, we will be listening carefully to your feedback. So if you have any questions, requests, or feedback to share, please don't hesitate to contact us!
About Eniture Technology
Eniture Technology specializes in helping e-Commerce merchants grow by providing useful information, digital marketing services, off-the-shelf apps that solve common problems, and custom programming services. Please contact us if you need help growing your online business or implementing the concepts presented in this blog post.
Interested in learning more? Check out our free guide, A Beginner's Guide To E-Commerce Shipping and subscribe to our blog!