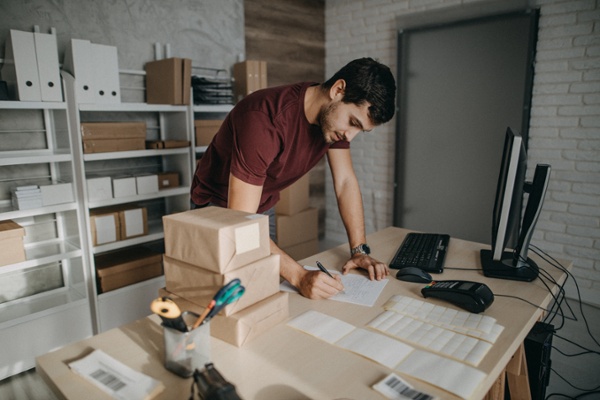 Shipping is a complex process. As a small to medium-sized business, you likely don't have the resources to staff an entire shipping department. Thankfully, modern technology has allowed us to automate away most of the hassles that once went into shipping a product. From finding the best price to printing a label, your products will be quickly prepared to be sent out to your customers when you choose quality shipping software. There are a lot of choices out there though, with as many features as there are different types of businesses. So how do you know which software is right for the needs of your business? In this guide, we'll help you figure out what you should be looking for.
What to look for when selecting a shipping solution
If you are new to shipping software, then many of the options may seem very similar to you. Not knowing what to look for can make it hard to differentiate between the products. You may also have the opposite problem; perhaps you can see the differences, but are confused by which options are right for your business. Let's take a look at the most common factors you should consider when selecting shipping software. This will help you narrow down which products are right for you, and why.
Pricing
This one seems obvious. Nobody wants to pay more than they have to. But there are two prices to consider here. First, is the price of the software itself. Most shipping software is provided as software-as-a-service (SaaS) now, meaning you'll be looking at monthly or annual fees. The shipping costs are added on top of the price of the software. Every major shipping software vendor will provide you with the cheaper, commercial pricing for the carriers. So you'll almost always be paying less than retail. But most providers add in a little bit for their own profits. Carefully compare the pricing for each of the carriers offered by a product to those same services in other products. If a vendor has a direct relationship with any of the carriers, you may be able to get even deeper discounts.
Number of users
Now we are starting to get into less obvious, but more straightforward comparisons. Most SaaS products limit the number of users that can have access to the system. Granted, they have no way of knowing if everyone on your staff is all using the same login, but if you need support for multiple logins, you'll likely have to pay extra at some point. Pay attention to how many logins you get for the software tier you have selected and use this to compare the various tiers offered by competing vendors.
Order volume
As with the number of logins, the volume of orders that you'll be allowed to process through the software usually scales with the service tier that you have chosen. Some vendors even offer a free tier if you have low enough volume. This can be a great way to get started on a budget and scale up as your business grows, but should not be your only deciding factor. You want to make sure that you are scaling into a product that works for you in the long run.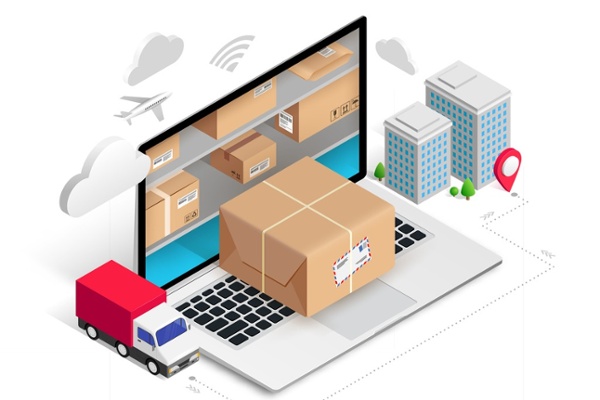 Software integrations
Most of the major shipping software options have support for all of the major software integrations that you may need them to. This could be the eCommerce software that you use to take the order, your customer relationship management (CRM) software, inventory management software, or anything else that may need access to shipping information. Having the disparate software products in use at your company automatically synced to one another removes the time-consuming, and often error-prone, task of human data entry and streamlines your operation. For that reason, it is important to pick software products that play nicely with one another.
Dropshipping support
Dropshipping is common in the eCommerce world. It allows you to take an order, send it to the company manufacturing the product, and have them ship the product out to its destination on your behalf. If your business uses dropshipping, then you'll need to make sure that your chosen software vendor has support for it. Support usually comes in two ways. In the first, you'll need to export your shipping information, send it to the manufacturer, and manually mark it shipped in the shipping software. Alternatively, and preferably, some vendors allow you to create a special login for the manufacturer. This login will be restricted so that they can only see or interact with orders that have been assigned to them. As long as both the software and the manufacturer support this, it is a secure and convenient way to handle dropshipping.
Customer support
When something goes wrong with shipping, you can have very unhappy customers. It is your job to deal with those unhappy customers. But as a customer of the company making the shipping software, it is their job to deal with you when such problems arise. You want to ensure that the company you choose to work with is excellent at this job. You don't want to be left waiting days for a response to an email when you have an important or time-sensitive question about the product you are paying for and relying on for the success of your business. Preferably, the company you choose will offer phone or live chat support. Be sure to confirm that it is actual live chat and not restricted to just a chatbot. Those can seem helpful, and sometimes are, but can leave you waiting on a real human when a problem extends beyond their defined scripts.
Analytics
Big data is now the lifeblood of eCommerce; it provides the powerful machine learning algorithms in the software you use with the information needed to help your business grow. It also provides your human staff with the information they need to make informed decisions regarding the day-to-day operations of your business as well as long term plans and projections. A thorough reporting and analytics system should be a part of nearly any software that you choose to use for business purposes, and shipping software is no exception.
Carrier provided versus Third-party software
In almost all cases, you will want to use third-party software for shipping. It will give you a selection of carriers and usually offers much more advanced features than are available on the carrier provided tools. If, however, you have a strong preference for one carrier over the rest and do not mind being locked into that choice, it may be worth checking out the software that they provide to see if it fits your needs. All of the major carriers have their own SaaS tools for shipping, and they'll usually be more affordable than a third-party option for those willing to sacrifice features for cost.
Conclusion
Many of the things we've discussed are universal to every business, but the devil is in the details. The items mentioned that are unique to the needs of each business are the ones that will separate which products are right for you. By using this list and comparing the software offerings to your specific needs, you'll be ensuring that you pick a product that will serve you well for a long time to come. This is important, as with all the various software integrations that go into modern eCommerce, switching out providers is never as simple as just signing up for a new one.
About Eniture Technology
Eniture Technology specializes in helping e-Commerce merchants grow by providing useful information, digital marketing services, off-the-shelf apps that solve common problems, and custom programming services. Please contact us if you need help growing your online business or implementing the concepts presented in this blog post.
Interested in learning more? Start with our free guide on how to increase online sales, and subscribe to our blog!