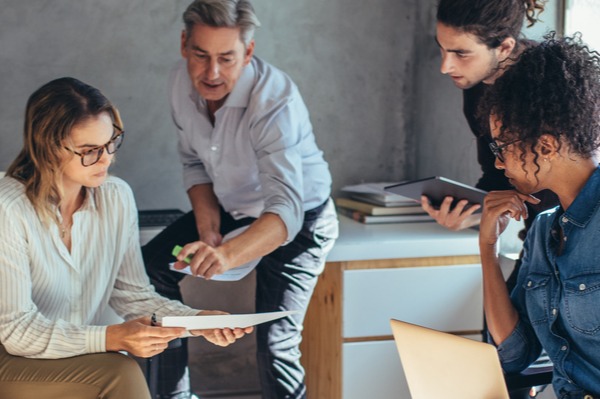 Finding the right shipping platform for your business can be confusing and time-consuming. We've created detailed comparison guides to make things easier for you so you can find the right shipping solution fast and get back to the things that matter most. This FreightDesk Online vs. ShippingEasy comparison will go through all the major points of each service so you can see which one has the features that are most important to you. When you evaluate the features of FreightDesk Online vs. ShippingEasy side-by-side, you'll be able to directly contrast their strengths and weaknesses. Then you can find your perfect fit.
About ShippingEasy
ShippingEasy is an Australian-born (but now with an Austin, Texas HQ) cloud-based shipping platform that claims to save you time and money and cut down on errors. They're known for their user-friendly platform, complete onboarding process, and helpful customer support. They report being the simplest online shipping app to have and having the cheapest USPS postage. They integrate with the top e-commerce platforms, marketplaces, and shopping carts.
About FreightDesk Online
We created FreightDesk Online to fill the need for a single shipping platform that enabled postal, parcel, and LTL shipping with flexibility and options. Most platforms are either focused entirely on postal and parcel shipping or are exclusively LTL. If they accommodate all three, they tend to have far fewer options for them. We wanted to design a platform that meets these needs.
We facilitate:
Cheap and easy postal shipping

Working with your favorite parcel carriers at a discount

The option to ship your LTL freight with some of the top 3PL carriers or your choice of direct LTL carriers
To make your job easier and hands-free, we made the platform compatible with the Eniture apps our customers already use and enjoy, as well as full of automation features to save time.
Postal and Parcel Shipping
For most businesses, these are serious business staples. It's important to know that whatever shipping platform you choose can meet your needs. So let's compare the postal and parcel abilities of FreightDesk Online vs. ShippingEasy.
ShippingEasy
It partners with USPS to provide the best rates available, guaranteed on all postal services, with commercial discounts and a free postage account. They're also partnered with UPS to provide discounts of 66% for UPS 2nd Day Air®️ service, along with as much as half off UPS®️ Ground shipments with no minimums. They can integrate with FedEx, DHL eCommerce, and Express, as well.
FreightDesk Online
Our platform meets your postal and parcel needs by partnering with ShipEngine to provide FreightDesk Online users access to up to 62% off UPS 2nd Day Air®️ and 48% off on UPS®️ Ground with no minimum shipping requirements — while getting many additional fees waived. On top of that, save $17.99 a month by getting access to a Stamps.com account when you sign up with us without paying for a subscription.
LTL Freight Capability
LTL freight limitations are a big part of why we designed FreightDesk Online. Businesses that use postal, parcel, and LTL had no good options until now.
ShippingEasy
When it comes to LTL options, FreightDesk Online vs. ShippingEasy is a forfeit since ShippingEasy doesn't have any LTL abilities.
FreightDesk Online
When it comes to providing LTL carrier options, FreightDesk Online's 29 LTL carriers and two 3PL providers, GlobalTranz and Worldwide Express (with four more on the way: CH Robinson, FreightQuote.com, TQL, and Unishippers), can't be beat. Finding a platform with more would require working with an LTL-only platform because we're the only postal and parcel shipping platform that offers more than one LTL option.
Convenience and Flexibility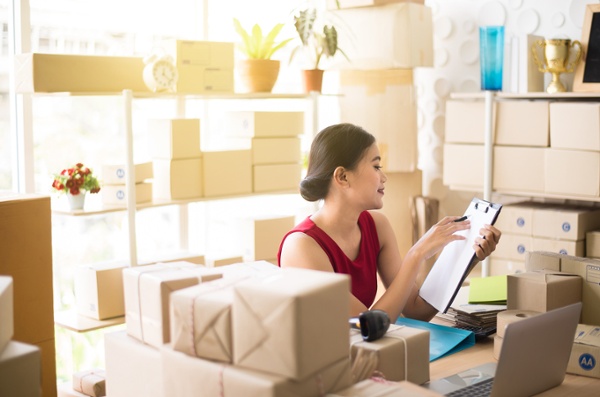 Being able to shift the plan and having easy options is vital. How does FreightDesk Online vs. ShippingEasy stack up?
ShippingEasy
Their software can automate a variety of workflows like mapping preferences, rates, and delivery options for USPS, UPS, and FedEx. They let you manage your shipping from one screen for convenience. They also automatically add order fulfillment, delivery status, and tracking information, making communication with customers easier by automatically sending key information to your store for you. You can connect your own UPS and FedEx accounts so the features can be used without exporting or pasting data between platforms.
FreightDesk Online
FreightDesk Online also has automation features. However, it's also compatible with Eniture Technology's in-store quoting applications for postal, parcel, and LTL freight. This combination allows for unmatched near-point-and-click shipping. Created with shipping flexibility in mind, FreightDesk Online supports mix and match postal, parcel, and LTL freight for a single order, unlike the competition. If you fulfill orders from multiple locations, you're in luck! Our unparalleled, flexible fulfillment ability helps you fill individual orders with multiple shipments.
Extras and Additional Features
Let's see the additional features of FreightDesk Online vs. ShippingEasy to find out who has the most useful extras.
ShippingEasy
As their primary extra feature, ShippingEasy allows the printing of shipping labels fee-free and branded customization of your packing slips. They also provide inventory management, as well as help you manage everything from your products and orders to carriers and returns. They even have standard and custom reporting and marketing features.
FreightDesk Online
Our app integrations let us do things others can't. Eniture's quoting apps can use your inventoried box sizes to identify the ideal box for each order and send it to FreightDesk Online with step-by-step graphical illustrations to demonstrate the proper, uniformly packed box each time. Attention to detail with regard to packing protects the item, encourages good brand expectations, and saves time and money by using the perfect-sized box every time. This feature can't be found anywhere else!
Pricing
Price isn't everything, but it's far from a trivial detail. Seeing pricing plans for FreightDesk Online vs. ShippingEasy might be what helps you decide.
ShippingEasy
This service has six plans to choose from based on the number of monthly shipments you need. The Starter Plan is $5 a month for 50 shipments and includes shipping discounts for USPS and UPS, as well as automation tools. You also get free ConnectEasy access to send labels automatically right to your printer, order import automation, and branded labels.
For $29 a month, you can move up to the Basic Plan and send 500 shipments each month. It includes all the Starter Plan features. But you also get customer support options, reporting features, and exclusive Flat Rate Green pricing discounts.
The Plus Plan is next, with 1,500 monthly shipments for $49 a month. This is the plan they recommend. However, moving up to this one doesn't add any features.
Select and Premium are next. Select offers 3,000 monthly shipments for $69, and Premium offers 6,000 for $99. Neither comes with added features.
Enterprise is the highest, with 10,000 shipments for $159 per month. Also, this one comes with the addition of limitless users, workstations, supported printers, and custom configurations.
FreightDesk Online
FreightDesk Online structures its plans a bit differently. Instead of making plans that we think will be useful and having you choose, we let you create your own. You tell us how many monthly postal/parcel shipments and LTL shipments you'll require. The postal/parcel shipment option ranges from 50 shipments for $9 all the way to 5,000 shipments for $100. The LTL shipment options start at 20 for $12 and go up to 1,200 for $340. The two options you choose then combine to create the monthly cost. That way, you get exactly what you need, no more, no less, for one simple rate. Also, we never limit the number of users.
There you have it! That's the full comparison of FreightDesk Online vs. ShippingEasy. If you need anything, then please don't hesitate to contact us and ask.
About Eniture Technology
Eniture Technology specializes in helping e-Commerce merchants grow by providing useful information, digital marketing services, off-the-shelf apps that solve common problems, and custom programming services. Please contact us if you need help growing your online business or implementing the concepts presented in this blog post.
Interested in learning more? Check out our free guide, A Beginner's Guide To E-Commerce Shipping and subscribe to our blog!