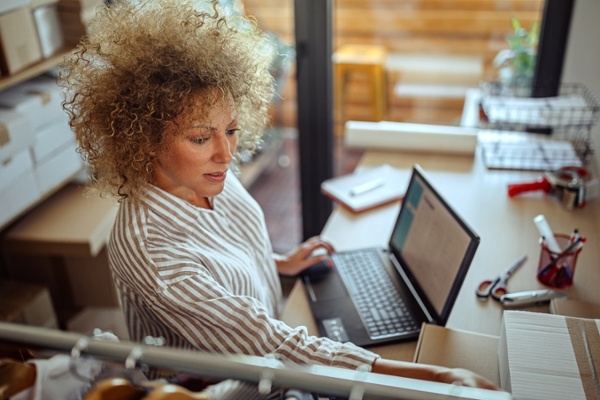 At Eniture Technology, we believe in making things as useful and easy as possible. That's why we created FreightDesk Online, and that's why we started this series. To help you find the platform best suited to your e-commerce shipping needs, we decided to create 12 shipping platform guides — one overview of the top 12 platforms and 11 guides comparing our platform, FreightDesk Online, with our top competitors. This is head-to-head comparison guide number five: FreightDesk Online vs. Refund Geeks. So let's see which one has the features needed for the present and future of your e-commerce business.
About Refund Geeks
Refund Geeks isn't actually a shipping platform. It's more like a platform with helpful tools to save you money on shipping. While that means they aren't really a competitor, they were listed among the top shipping platforms, so we wanted to be thorough.
Refund Geeks allows you to connect your FedEx and UPS accounts and automatically get refunds to save as much as 30% on shipping. Both carriers guarantee that their deliveries will arrive on time. Every time your shipment is even one minute late, they owe you a refund. Many businesses don't monitor their UPS and FedEx delivery times very closely, if at all. Refund Geeks gets you the money that you're owed.
About FreightDesk Online
We created FreightDesk Online because we were frustrated with the holes in available shipping services on the market. Our customers deserved better. As they say, necessity is the mother of invention, so FreightDesk Online was born. We created a platform that could handle the entire shipping process, including postal, parcel, and LTL freight, all from one simple-to-use platform. Plus, we added features to automate and streamline the shipping process to make it even easier.
Postal and Parcel Shipping
Postal and parcel shipping make up the bulk of e-commerce shipments. A shipping platform without postal and parcel capabilities is like a jelly sandwich. Some people may want it, but for the vast majority, it's half of what it should be (at best).
Refund Geeks
We can't compare the postal or parcel shipping features of FreightDesk Online vs. Refund Geeks since Refund Geeks isn't a shipping platform and doesn't offer postal or parcel services. However, once you have a platform with those capabilities, they can help you save money.
FreightDesk Online
FreightDesk Online provides both postal and parcel shipping features. In fact, we even managed to get our customers discounts of up to 62% off UPS 2nd Day Air®️ and 48% off on UPS®️ Ground by partnering with ShipEngine. There are no minimum shipping requirements, and we got many of the standard fees waived. As if that wasn't enough, we also decided to give every FreightDesk Online customer a free account with Stamps.com to save them over $200 a year!
LTL Freight Capability
LTL freight capabilities were one of the biggest gaps that caused us to create our own platform, and it's where we excel.
Refund Geeks
Once again, Refund Geeks doesn't have any LTL features, so we'll have to skip the breakdown of FreightDesk Online vs. Refund Geeks and just tell you what we offer.
FreightDesk Online
Out of all of the postal and parcel-enabled shipping platforms, FreightDesk Online is the only one with more than just a single LTL option. We provide integrations for 29 LTL carriers and two of the best 3PL providers, GlobalTranz and Worldwide Express. We're in the process of adding CH Robinson, FreightQuote.com, TQL, and Unishippers, so it's only going to get better. Unless you want to bounce between two separate platforms for your shipping or be restricted to just one 3PL provider, FreightDesk Online is the only platform that can meet your needs.
Convenience and Flexibility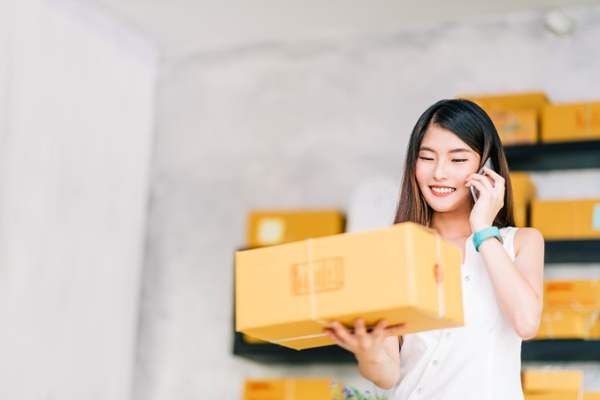 While Refund Geeks doesn't do shipping, they have features to make the services they do offer more flexible and convenient. It isn't a head-to-head comparison of FreightDesk Online vs. Refund Geeks, but we'll go over both platforms, anyway.
Refund Geeks
The intricacies of shipping rates can be incredibly complex. Luckily, Refund Geeks are experts. They know all the rules, tricks, and loopholes to get the lowest possible rates. They can cut through the haze of uncertainty to find hidden savings opportunities.
Also, the Refund Geeks dashboard displays all your important information in one place. For added convenience, you can filter by date and other criteria to transform your data. These features increase the likelihood that you'll find more and better discounts. Then your refunds appear on your shipping bills, with no additional paperwork.
FreightDesk Online
For convenience, FreightDesk Online has advanced automation features. Adding the power of our compatible quoting apps achieves near-point-and-click shipping. To ensure flexibility, we added options to mix and match postal, parcel, and LTL freight for a single order or to fill individual orders with multiple shipments. Fill orders your way with the power of an adaptable platform designed with your unique needs in mind.
Extras and Additional Features
No one wants to be the platform that gives the bare minimum. Let's see the difference between the extras that FreightDesk Online and Refund Geeks have to offer.
Refund Geeks
Refund Geeks provides a free savings report to discover the best ways to lower your costs. You also receive a 30-day parcel audit to demonstrate exactly how much you could save. Their AI refund assistant, Max, can:
Notify you of any shipping issues, billing discrepancies, or important alerts

Track exceptions

Request refunds

Tell you how to save even more
You'll also get a savings advisor to go over everything and make sure you're getting the most out of the platform. They even help you negotiate your contracts for the best deal.
FreightDesk Online
FreightDesk Online's top added features are our compatible Eniture apps. They provide address validation, tax-exempt checkout, and our distance-based shipping calculator. We also have a Standard Box Sizes plugin that finds the most cost-effective way to pack orders with the fewest boxes.
It automatically determines the ideal packing method for every order, then sends that information to FreightDesk Online with step-by-step graphical illustrations. This cost-saving solution also helps your brand stand out as environmentally friendly. That's something consumers have a growing interest in.
Pricing
In business, price is always important. We can't compare the prices of FreightDesk Online vs. Refund Geeks, but we can tell you both.
Refund Geeks
For the service Refund Geeks provides, you don't pay anything — not directly, anyway. They take 25% of the money they save you each month. So if they don't save you money, they get nothing. Plus, that money was already lost to UPS and FedEx, anyway. Without Refund Geeks, you wouldn't have any of the refund money — so to you, it's completely free.
FreightDesk Online
We tried to make FreightDesk Online's pricing as simple and flexible as possible so you can quickly calculate the costs of FreightDesk Online vs. Refund Geeks (or any other service provider). We simply have you create your own individual plan by selecting the number of monthly postal/parcel shipments you'll need from six options ranging from 50 shipments for $9 all the way to 5,000 shipments for $100 and then choose your desired amount of monthly LTL shipments from four options starting at 20 for $12 and peaking at 1,200 for $340.
We automatically add the cost of the options you choose in your monthly subscription cost upfront, so you know exactly what you're getting and for how much. This is the best way to deal with the pricing differences between postal/parcel and LTL shipping while giving you the most freedom possible. No matter what options you choose, there are no limits on the number of users for any subscription level.
Hopefully, this provided some insight into both platforms, so you can get a better idea of what your options are. If you need anything at all, or if we can help in any way, please feel free to contact us.
About Eniture Technology
Eniture Technology specializes in helping e-Commerce merchants grow by providing useful information, digital marketing services, off-the-shelf apps that solve common problems, and custom programming services. Please contact us if you need help growing your online business or implementing the concepts presented in this blog post.
Interested in learning more? Check out our free guide, A Beginner's Guide To E-Commerce Shipping and subscribe to our blog!