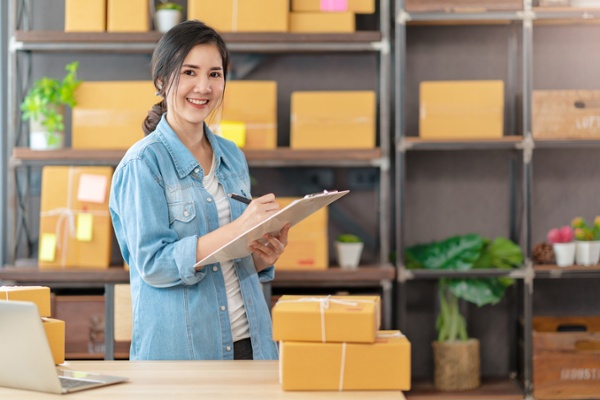 As an e-commerce business owner, you have a tough job. Wading through all the features of the best e-commerce shipping platforms to spot the differences takes time. That's why we've decided to compare FreightDesk Online vs. ShipRush for you. We know you don't have time to babysit your shipping process, constantly repeat each step, manually input information, or manage shipping over multiple platforms — and you shouldn't have to.
You require, and deserve, top-tier shipping solutions that consolidate your workload, increase efficiency, and provide effective, budget-friendly solutions in one place. However, we realize that not all businesses have the same needs and preferences. In this FreightDesk Online vs. ShipRush comparison guide, our goal is to present the functions of our platform alongside those of a top competitor. With this information, you can decide which best fits your needs.
About ShipRush
ShipRush is an e-commerce shipping software solution designed to lower transportation costs by providing shipping discounts, comparing rates, and batch printing labels. They aim to streamline the supply chain by integrating with many business systems and tracking packages to their destination. Until 2014, they even won a different award almost annually.
They provide customer service over the phone for every subscription level, and they're one of the few solutions that serve businesses with postal/parcel and LTL needs. Their website boasts that their platform has the most shipping options, and until recently, they were right.
About FreightDesk Online
We saw businesses struggling to get the functionality they needed from any single platform and decided to create FreightDesk Online as a complete option that fills the gaps left by other shipping solutions, providing sufficient options for all shipping needs. Most competitors are postal and parcel-focused, with few options for businesses with LTL needs. Also, even fewer provide a wide range of LTL carrier and 3PL integrations alongside full postal and parcel capability.
But we aim to make your job easier and more fluid by providing a platform to easily manage all your shipping methods. So we made sure that FreightDesk Online is compatible with the Eniture apps our customers already use and love. You can get rate quotes, track packages, have customers automatically updated, and automate your workflows for an almost effortless shipping process.
Postal and Parcel Shipping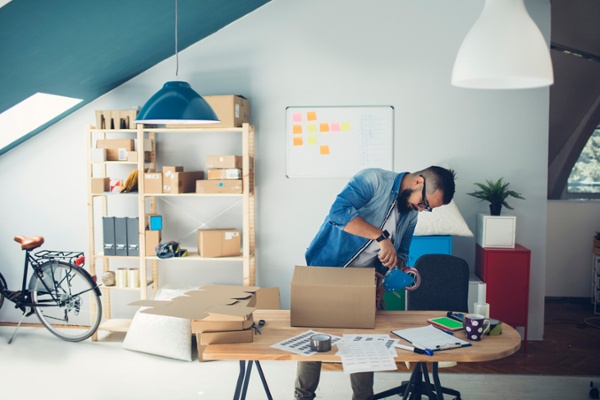 Postal and parcel shipping is essential for e-commerce. So let's look at FreightDesk Online vs. ShipRush to see if each platform delivers the functions you need.
ShipRush
This platform provides the ability to ship nationally and internationally with many regional and foreign providers. You can print labels and save up to 21% with FedEx, 57% with UPS, and 64% with USPS. They have full parcel and postal capabilities and work with DHL, as well.
FreightDesk Online
Our platform is fully functional for all your postal and parcel needs, with a few bonuses thrown in. Our partnership with ShipEngine allows us to provide FreightDesk Online users access to up to 62% off UPS 2nd Day Air and 48% off on UPS Ground without any minimum shipping requirements. We also get many common surcharges waived (along with the $17.99 Stamps.com subscription fee), so you can access the best USPS discounts available without a monthly subscription payment.
LTL Freight Capabilities
LTL freight limitations are the main reason we created FreightDesk Online. We wanted to see a platform with full postal, parcel, and LTL capabilities so businesses could handle their shipping needs all in one place. Let's check out LTL options for FreightDesk Online vs. ShipRush.
ShipRush
This platform provides integration with one major 3PL LTL freight company, Worldwide Express. They allow you to compare rates, automate workflows, save money, and utilize their wide variety of integrations and productivity features. Their 3PL integration also provides access to a wide variety of LTL carriers, and they have the tools to help you find the best one. However, they only have one 3PL integration and don't integrate with any carriers directly.
FreightDesk Online
FreightDesk Online integrates with 29 different LTL carriers directly, as well as two of the top 3PL providers, GlobalTranz and Worldwide Express. We're already working on additional integrations for CH Robinson, FreightQuote.com, TQL, and Unishippers, which should be available soon. To find a platform with more LTL integrations than FreightDesk Online, you'd have to work with an LTL-only platform that doesn't support postal or parcel shipping.
Convenience and Flexibility
Having a convenient and flexible shipping platform is important. Different businesses will need their software to be flexible in different ways and won't find the same things convenient. That's why it's crucial to understand those features in advance. Let's compare the flexibility and convenience of FreightDesk Online vs. ShipRush.
ShipRush
ShipRush claims to be the only software to provide real-time rate and delivery date comparisons side-by-side on a single dashboard. They allow you to do so manually or automatically. They also have workflow automation features. Their connection wizards are supposed to have you set up within 20 minutes and are made to be user-friendly.
FreightDesk Online
FreightDesk Online has automation features, as well. This platform is also compatible with Eniture Technology's in-store quoting applications for postal, parcel, and LTL freight. Using them together provides near-point-and-click shipping capabilities that other platforms can't match.
Since FreightDesk Online was created with shipping flexibility in mind, we provide the unique ability to mix and match postal, parcel, and LTL freight for a single order. Plus, if you fulfill orders from multiple shipment origins, then we provide the unmatched ability to fulfill individual orders with multiple shipments without forcing the creation of new orders.
Extras and Additional Features
Each platform also brings something extra to the table. Compare FreightDesk Online vs. ShipRush to see which features would be most useful.
ShipRush
This platform provides customization options so you can use your logo and brand colors to make your labels and dashboard stand out. Their partnership with Descartes Systems Group allows them to provide extras that larger businesses may need, such as warehousing and barcode scanning.
FreightDesk Online
We wanted to provide additional features that were useful for streamlining your process and saving time and money. That's why you can provide Eniture's quoting apps with your inventoried box sizes and let our proprietary packaging algorithm identify the ideal box for each order.
That information is then sent to FreightDesk Online, complete with step-by-step graphical illustrations demonstrating how to pack each box so they'll be uniform. This helps keep items safe, maintains brand expectations, saves time, and saves money by using the perfect-sized box every time. You won't get this feature anywhere else.
Pricing
Pricing is obviously a big factor for any business. The pricing plans are done very differently with FreightDesk Online vs. ShipRush pricing plans, but we'll compare them as best we can.
ShipRush
This platform has three plans, each allowing three users. The basic plan, called Speedy, allows multicarrier shipping and includes UPS, FedEx, OnTrac, Amazon, and DHL Express. The Speedy plan comes with discount postage and 95+ integrations for $29.95 per month. The middle plan, Turbo, is the same as the first but with the addition of DHL Ecommerce and FedEx LTL Freight for $59.95 a month. The highest plan option, Warehouse, is the same as the middle plan but with the addition of SQL web store and NetSuite functions for $99.95 a month.
FreightDesk Online
FreightDesk Online does things a bit differently. First, we don't cap the number of users per account. Also, instead of paying for plans that we created for you, we let you create your own. You tell us how many monthly postal/parcel shipments and LTL shipments you need. The postal/parcel shipment option ranges from 50 shipments for $9 all the way to 5,000 shipments for $100, and the LTL shipment options start at 20 for $12 and go up to 1,200 for $340. The two options you choose will be combined to create the monthly cost of your custom subscription for as many users as you need. That way, you get exactly what you need for a simple rate.
So that's our comparison of FreightDesk Online vs. ShipRush. If you need any help or additional information, then please contact us any time!
About Eniture Technology
Eniture Technology specializes in helping e-Commerce merchants grow by providing useful information, digital marketing services, off-the-shelf apps that solve common problems, and custom programming services. Please contact us if you need help growing your online business or implementing the concepts presented in this blog post.
Interested in learning more? Check out our free guide, A Beginner's Guide To E-Commerce Shipping and subscribe to our blog!