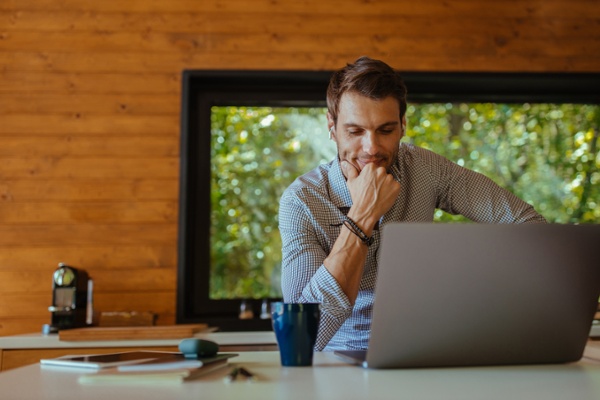 Let's face it: you can't run your e-commerce business without reliable shipping services. Finding a platform that delivers everything you need to make your shipping process run smoothly can be harder than it sounds, though. So we decided to analyze our own platform alongside 11 of our top competitors. Today we'll be doing a head-to-head comparison of FreightDesk Online vs. Sellbrite to help you find your dream platform.
About Sellbrite
While Sellbrite is a competitor, it isn't technically a shipping platform — not primarily, at least. Strictly speaking, it is first and foremost an inventory management system. As such, they have quite a few helpful features that you aren't likely to find on most shipping platforms. However, they come at the cost of some standard shipping features.
About FreightDesk Online
We created FreightDesk Online to provide the features and functionality other platforms are missing. After years of watching one customer after another struggle to find a shipping platform with the flexibility to meet their unique needs and the ability to manage their entire shipping process, we finally decided to create one ourselves. So FreightDesk Online makes it possible to handle your postal, parcel, and LTL shipping, all on the same platform.
Postal and Parcel Shipping
Most e-commerce shipments are postal or parcel, so these features are fundamental. These are the postal and parcel functions of FreightDesk Online vs. Sellbrite.
Sellbrite
While shipping isn't Sellbrite's main focus, they have integrations for ShipStation — another top competitor that is primarily a shipping platform — as well as Amazon FBA. They also have USPS, UPS, and FedEx discounts, claiming the lowest available USPS rates. You can print your labels right from Sellbrite, though not automatically or in bulk.
FreightDesk Online
FreightDesk Online has all the standard postal and parcel shipping features e-commerce businesses need. As a bonus, we partnered with ShipEngine to provide discounts of up to 62% off UPS 2nd Day Air®️ and 48% off on UPS®️ Ground with no minimum shipping requirements and fewer fees. We even scored FreightDesk Online customers a free Stamps.com account, saving them $17.99 a month.
LTL Freight Capability
This is the feature that started it all, the reason we created FreightDesk Online. Let's see what each platform has to offer when you compare FreightDesk Online vs. Sellbrite.
Sellbrite
Judging the LTL capabilities of FreightDesk Online vs. Sellbrite is easy since Sellbrite doesn't have any LTL features or integrations.
FreightDesk Online
This is where FreightDesk Online excels. We provide more LTL options than any other postal and parcel-enabled shipping platform. FreightDesk Online gives you access to 29 LTL carriers and two 3PL providers, GlobalTranz and Worldwide Express (soon to be six with the addition of CH Robinson, FreightQuote.com, TQL, and Unishippers). The only platform with more LTL options is LTL-only, without any postal or parcel shipping features. This makes FreightDesk Online the #1 shipping platform for e-commerce businesses requiring postal/parcel and LTL freight.
Convenience and Flexibility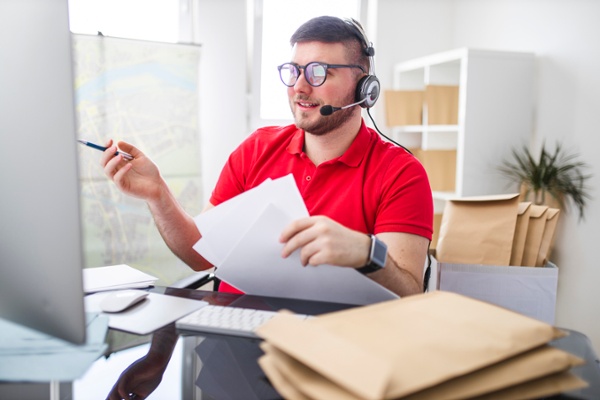 Your business is one-of-a-kind, and the way you run it is unique to you. If your shipping platform can't adapt to your needs and the way you do business, then what's the point? It's time to test FreightDesk Online vs. Sellbrite to see who best fits your business needs.
Sellbrite
As a specialty platform, Sellbrite has convenient and customizable inventory management features. Get started in six simple steps, import your listings, and integrate with marketplaces, shopping carts, and shipping carriers with a single click. Fulfill orders across all channels with Amazon FBA, manage and automate multi-warehouse fulfillment, and get automatic tracking and shipping alerts.
You can create, manage, and sync even multi-channel bulk listings and sync prices or set varying rates. They don't require you to have matching SKUs or an e-commerce store. Also, their API lets you integrate with any 3PL, warehouse management system, or ERP.
FreightDesk Online
FreightDesk Online has more postal/parcel and LTL options than any other platform. We have some great automation features, but adding our compatible in-store quoting apps creates a near-point-and-click shipping experience unrivaled by competitors.
FreightDesk Online was built for flexibility. We let you fill your orders in whatever way works best for you. Our platform allows you to mix and match postal, parcel, and LTL freight for a single order. You can also fill individual orders with multiple shipments!
Extras and Additional Features
Basic is boring. So check out the added benefits of FreightDesk Online vs. Sellbrite and see which you prefer.
Sellbrite
Sellbrite has some nice additional features. You can sync your inventory to avoid overselling and use custom reporting to monitor and improve your process. They automate multi-warehouse management and automatically routing orders. Also, if one warehouse runs out, the system splits the order and reserves the stock.
FreightDesk Online
FreightDesk Online's most useful and diverse additions are our Eniture app integrations. They provide an even smoother process and allow you to customize the platform with additional functionality. Some useful plugins include address validation, tax-exempt checkout, and our distance-based shipping calculator.
One great example is our Standard Box Sizes plugin that automatically picks the most economical packaging using the fewest boxes per order to keep your items safe in transit without waste. FreightDesk Online receives the information with step-by-step graphical illustrations to demonstrate how to properly pack the box.
Aside from saving on shipping costs, this feature can really benefit you and help differentiate your brand. Customers will also notice the attention to detail, and the growing number of environmentally conscious consumers will definitely notice a company choosing green solutions that provide a consistent experience in a socially conscious way.
Pricing
Last but not least, we have the pricing plans of FreightDesk Online vs. Sellbrite. See which fits your budget and needs best.
Sellbrite
Sellbrite's pricing is a bit tricky. Firstly, order limits don't include Amazon FBA orders, and every plan has two prices (depending on if you opt to be charged monthly or annually).
Their Free Forever Plan is, you guessed it, free forever. There's a limit of 30 monthly orders and basic platform features, plus inventory and price syncing updating every two hours for limitless sales channels, SKUs, and users.
The Pro 100 Plan provides 100 monthly orders for $24 or $29/month. It has all the above features, syncing every 15 minutes, and optional Amazon FBA multi-channel fulfillment integration for an additional $16 or $19/month. They also have a few other features like access to their API.
The Pro 500 Plan allows 500 orders for $66 or $79/month and adds call-back requests for phone support. Finally, the Pro 2k Plan allows 2,000 monthly orders for $149 or $179/month with no additional features.
FreightDesk Online
FreightDesk Online structures pricing plans in a simpler, more flexible way. Instead of choosing from a set list of plans, create your own individual plan with no limit on the number of users.
Select the correct number of monthly postal and parcel shipments from six options ranging from 50 shipments for $9 to 5,000 shipments for $100. Then select your monthly LTL shipment amount from four options ranging from 20 for $12 to 1,200 for $340.
Based on your selections, we automatically display your monthly subscription cost. You'll know the exact cost upfront before deciding. Along with addressing the pricing differences between postal/parcel and LTL shipping, this method gives you exactly what you need at one simple rate — no more, no less.
Hopefully, this analysis of FreightDesk Online vs. Sellbrite was comprehensive enough to help you make an informed decision. If you have any questions or need any help, then feel free to ask us!
About Eniture Technology
Eniture Technology specializes in helping e-Commerce merchants grow by providing useful information, digital marketing services, off-the-shelf apps that solve common problems, and custom programming services. Please contact us if you need help growing your online business or implementing the concepts presented in this blog post.
Interested in learning more? Check out our free guide, A Beginner's Guide To E-Commerce Shipping and subscribe to our blog!