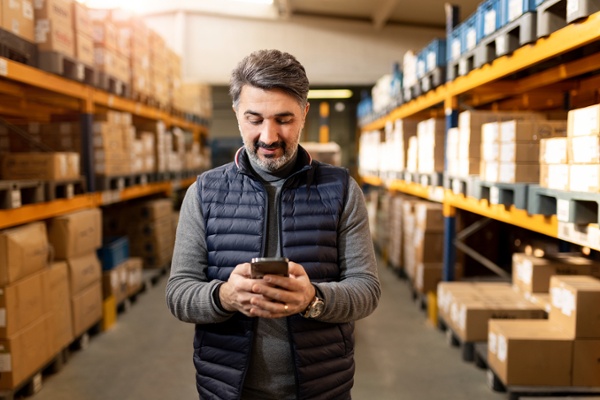 Welcome back to our Real-Time Shipping Quotes comparison series. Once again, we'll be comparing our newly introduced Eniture Real-Time Shipping Quotes app to a top competitor to:
Today we'll be comparing the features of FreightClub vs. Real-Time Shipping Quotes. Hopefully, this will give you all the information you need to make an informed decision and find the right shipping solution for your eCommerce business needs. If you haven't already, then make sure you check out the rest of the series on our blog.
About FreightClub
FreightClub, a Cymax Group shipping app brand, was created over a decade ago. It endeavored to help retailers "even the playing field" with data-driven shipping solutions based on simple technology. They focus on having a wide network of shipping providers.
Diversifying their carrier options is part of their efforts to mitigate issues caused by large-scale problems and natural disasters. They also offset all carbon emissions they create via a partnership with One Tree Planted as part of their commitment to sustainability.
About Real-Time Shipping Quotes
Retailers wanted a single app that displays negotiated rates to customers at checkout and prints shipping labels. The Real-Time Shipping Quotes app for BigCommerce is our answer. However, our customers require additional functionality. With an understanding of our customers' wide-ranging and unique business needs, we created a versatile, customizable app encompassing various shipping solutions.
We used FreightDesk Online, our all-in-one shipping platform, as the foundation for this bespoke, mix-and-match approach. FreightDesk seamlessly connects to Eniture apps, allowing users to tailor the platform by adding only the necessary solutions. The result is near-point-and-click shipping, maximum flexibility, and wide-ranging customization options to create the perfect combination of solutions for any business.
Now, let's get to the FreightClub vs. Real-Time Shipping Quotes comparison!
Postal & Parcel Shipping
Postal/parcel shipping is one of the two major shipping types retailers need most often to run their business. Evaluate FreightClub vs. Real-Time Shipping Quotes postal and parcel features to determine which meets your needs best.
FreightClub
FreightClub's website is light on any details. It says its network of carriers includes "over 30 of the best pre-vetted carriers in LTL, parcel, and specialty delivery services." However, on their ground and parcel shipping page, they don't provide a list of carriers or use the word postal anywhere on the page, so it's unclear if USPS is available.
The page for this feature only provides general information on parcel shipping like the definition, exclusions, limitations, and benefits. There's no information on specific carriers on that page, the features page, the app's page on BigCommerce, or anywhere else we could find. There's similarly no mention of providing quotes at checkout, so that may not be a feature they offer.
Real-Time Shipping Quotes
Real-Time Shipping Quotes provides your customers with your negotiated parcel shipping rates for FedEx, UPS, Unishippers, and Worldwide Express at checkout. You can customize the services offered, manage pricing markups/discounts, and include optional insurance for the products of your choice. To get more options and features, simply connect the app to FreightDesk Online and watch the possibilities explode!
All FreightDesk customers get a free Stamps.com account to print labels. Due to a clever partnership deal with ShipEngine, they also receive discounts of up to 62% off UPS 2nd Day Air®️ and 48% off on UPS®️ Ground. Minimum requirements and many pesky surcharges are tossed out the window altogether!
LTL Freight Capability
LTL freight is our specialty. Here's a side-by-side of FreightClub vs. Real-Time Shipping Quotes LTL options.
FreightClub
FreightClub's LTL shipping page says they use "the most reliable LTL carriers" without specifying which ones or how many. They offer both commercial and residential delivery. Their sole commercial delivery option specifies back-of-truck delivery to a commercial hub without liftgate service.
Their residential delivery offerings include:
Liftgate-enabled curbside delivery

Basic threshold delivery to just outside a ground floor entrance

Threshold delivery to bring it inside on the ground floor

Room of choice delivery to leave it in a designated space

White glove delivery with options for packaging removal and light assembly
Real-Time Shipping Quotes
Real-Time Shipping Quotes provides your negotiated LTL freight rates to your customers at checkout. You can connect your account with top LTL freight carriers like FedEx Freight, TForce (formerly UPS Freight), Worldwide Express, GlobalTranz, XPO Logistics, YRC Freight, FreightQuote.com, Old Dominion Freight Lines (ODFL), Day & Ross, and more!
Connecting to FreightDesk Online expands your options to include over 25 LTL carriers and two of the top 3PL providers. Plus, we're always expanding our network and adding more. But if you don't see your favorite LTL carrier, chances are that we're working on it, so check back in a while.
Convenience & Flexibility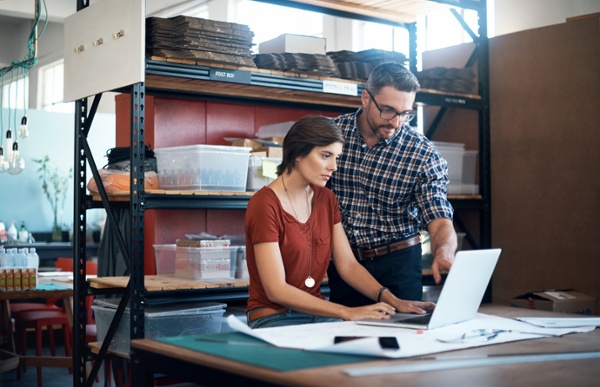 Convenience and flexibility are both aspects of business that could make a huge difference in your success. Here are the convenience- and flexibility-related features of FreightClub vs. Real-Time Shipping Quotes.
FreightClub
FreightClub has an API to allow full integration of all your shipping apps with your back-end systems, so it's all in one place. This helps retailers scale their business easier and includes automated fulfillment and automatic BOL creation.
Real-Time Shipping Quotes
Real-Time Shipping Quotes takes customization to another level. You can choose options for the text presented with your quotes, show estimated delivery dates or transit times, and allow for a dynamic presentation of LTL freight and parcel rates when both are available. Choose to dynamically detect residential addresses to include any carrier fees in the quote and/or require lift gate delivery to prevent costly surprises.
When you add all your warehouses, stores, dropshipping products, locations, and carriers, you can easily mix and match postal, parcel, and LTL freight options. You can also use multiple shipping methods for a single order or fulfill orders from multiple locations using different shipments. When you define your pallet weight and dimensions, they can be factored in for ultra-precise quotes.
Your delivery and shipping price options are also fully customizable. You have the option to include distance-based in-store pickup and local delivery options with or without fees. Plus, shipping groups make free or flat rate shipping easy to set up for chosen products.
On top of that, connecting to FreightDesk Online adds the ability to print BOLs and shipping labels, schedule pickups, and get automatic imports. For added convenience and flexibility, easily add any of our Eniture quoting apps to customize the platform further and acquire near-point-and-click shipping capabilities.
Additional Features
Who doesn't love added perks? Here's what extras FreightClub vs. Real-Time Shipping Quotes have to offer.
FreightClub
FreightClub has some great data and analytics features like 30-day reports to allow you to see all your metrics from the prior month. You'll get graphs and reports on things like average spend, average transit days, daily ship spend, and carbon offsetting progress in your FreightClub analytics dashboard with the option to filter the data however you like.
Streamlined and simplified shipment tracking with branded tracking pages allows you to follow your packages anywhere and stay connected with your customers. If there's ever a problem, then you can deal with claims from their platform as well by simply clicking the order in question, adding the requisite details, and sending the claim to a specialized team with a 97% payout rate.
Real-Time Shipping Quotes
The unparalleled capabilities of our optional extras are the best part of the Real-Time Shipping Quotes app + FreightDesk combo. Instead of paying for a bunch of additional features you don't use or requiring yet another separate app to get the added features you need, our wide variety of optional Eniture quoting apps lets you seamlessly integrate only what you want.
You can choose from amazing add-on app options like our address validation, tax-exempt checkout, distance-based shipping calculator, and pallet packaging apps. The most notable — and best for the environment — is our famous Standard Box Sizes plugin.
Here's a breakdown of how it works.
Our proprietary algorithm uses shipment and packaging option data to determine the most efficient strategy to pack each order. You'll end up with the method that uses the fewest materials every time — saving money and the planet. To make sure you can easily utilize the chosen strategy, you'll be given detailed, step-by-step directions and illustrations to walk you through it.
This will help you decrease waste, spend less, provide even more specific and accurate quotes, and cultivate a good brand image with customers. The average consumer gets frustrated when items arrive in wasteful packaging with too much extra room and materials — especially amongst growing environmental concerns. Showing empathy for their values and worries will help you cultivate a growing cycle of green — green savings and green consumers, that is!
Any Questions About FreightClub vs. Real-Time Shipping Quotes?
That's all the comparison information we have for today. Hopefully, this helped you determine which option reflects your needs. If you have any questions, then contact us at any time.
About Eniture Technology
Eniture Technology specializes in helping e-Commerce merchants grow by providing useful information, digital marketing services, off-the-shelf apps that solve common problems, and custom programming services. Please contact us if you need help growing your online business or implementing the concepts presented in this blog post.
Interested in learning more? Check out our free guide, A Beginner's Guide To E-Commerce Shipping and subscribe to our blog!