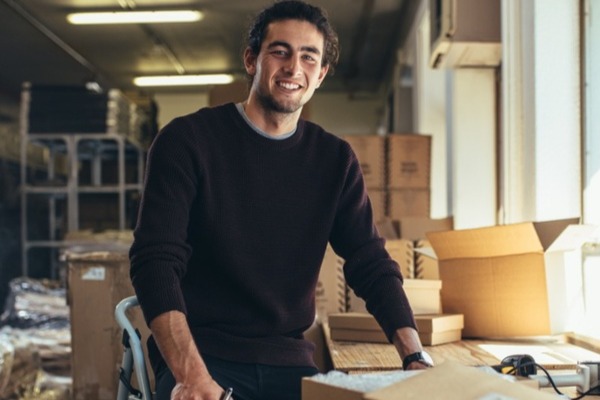 Shipping is a necessary part of doing business. However, it doesn't have to be a frustrating, time-consuming, and difficult experience. Switching to a platform that truly works for you and the way your company operates means that the future of your e-commerce business can be much brighter and easier to manage. In this continuation of our series contrasting our platform with those of our top competitors, we'll be comparing FreightDesk Online vs. Ordoro to help you find the best fit.
About Ordoro
Ordoro is a platform with options for businesses of all sizes. They've been in business since 2010 and consider themselves a "one-stop app for shipping," as well as a platform for "shipping, inventory, and everything in between." It's known for its user-friendly design, great analytics, and options for businesses that need extra functions like dropshipping or inventory management.
About FreightDesk Online
We created FreightDesk Online to provide the features and functionality missing from other platforms. Our customers needed and deserved a better option. So, we created a platform with the flexibility they need and the functionality required to handle their shipping process — including postal, parcel, and LTL freight — from beginning to end, on one platform. We provide several unmatched features to deliver an adaptive software option that meets our customers' unique shipping needs and goes the extra mile whenever possible.
Postal and Parcel Shipping
Well, you can't discuss a shipping platform without talking about basic postal and parcel shipping capabilities. So let's start there.
Ordoro
Ordoro integrates with USPS, UPS, FedEx, DHL International, Canada Post, or Amazon Seller Fulfilled Prime accounts to provide plenty of postal and parcel options. They provide shipping discounts for each carrier, including the best available USPS discounts. They let you print bulk shipping labels quickly in three-digit batches and send labels directly to your printer. They also offer shipping insurance.
FreightDesk Online
FreightDesk Online has the postal and parcel shipping features you need with USPS, UPS, and FedEx, including discounts of up to 62% off UPS 2nd Day Air®️, 48% off on UPS®️ Ground, and the best possible USPS discounts available thanks to our partners at ShipEngine. Not only are there no minimum shipping requirements and fewer standard fees, but we also decided to save you over $200 a year by giving every FreightDesk Online customer a free account with Stamps.com!
LTL Freight Capability
LTL freight is one of the areas where FreightDesk Online really excels. LTL freight is a necessity for many e-commerce businesses and one of the gaps FreightDesk Online was created to fill.
Ordoro
Ordoro doesn't have any LTL integrations or features, making FreightDesk Online vs. Ordoro an easy choice for any business that utilizes LTL freight.
FreightDesk Online
Not only does FreightDesk Online have LTL freight integrations, but we're also the only postal and parcel-enabled shipping platform with more than one LTL option. We have integrations for 29 LTL carriers and two 3PL providers, GlobalTranz and Worldwide Express (soon to be six: CH Robinson, FreightQuote.com, TQL, and Unishippers). So we provide more LTL options than any other postal and parcel enabled shipping platform on the market.
Convenience and Flexibility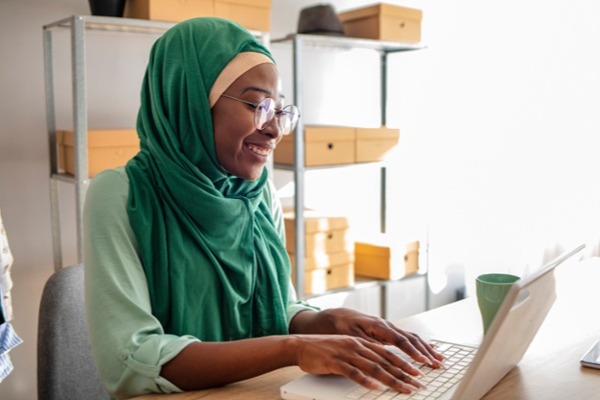 E-commerce business owners are busy people. So they need a platform with features that adapt to how they do business and make their jobs easier. Let's see how these features stack up for FreightDesk Online vs. Ordoro.
Ordoro
Ordoro has workflow automation and other features to save time. For example, you can use tags to filter through orders, create presets for shipping options to auto-fill parameters, and design automation rules to immediately apply those presets based on chosen criteria. Plus, Ordoro automatically sends shipping and tracking information to the customer.
You can connect any sales channel and supplier or fulfillment provider. You can even completely automate your dropshipping by linking each item's SKU to its supplier and have fulfillment requests automatically emailed to the vendor. They also support UPC barcodes so you can create and scan item barcodes and even tag each item with its aisle and bin location to make picking and packing a breeze.
FreightDesk Online
FreightDesk Online is an adaptable and convenient platform designed with your unique shipping needs in mind. We have advanced automation features, like the ability to automatically import order details and eliminate the hassle of manual entry. With the added power of our compatible in-store quoting apps, you can create a near-point-and-click shipping process that our competitors can't touch.
FreightDesk Online also has the flexibility to help you fill orders your way. Our platform provides a mix-and-match shipping process for postal, parcel, and LTL freight to allow you to fill a single order with multiple shipping methods. Likewise, we allow e-commerce merchants who fulfill orders from more than one shipment origin to fill individual orders with multiple shipments.
Extras and Additional Features
Everyone enjoys getting a little more than they expected. Check out the bonus features of FreightDesk Online vs. Ordoro to find the benefits that match your needs.
Ordoro
Ordoro has added dropshipping and inventory management features. You can connect and sync your inventory for Ordoro to keep track of. It can also send low stock alerts based on your predetermined item thresholds. They also let you bundle inventory into kits containing multiple products or quantities.
Their dropshipping features include the ability to give your supplier their own Ordoro login so they can view their orders. Alternatively, you can simply create a custom integration with Ordoro's API to integrate with your supplier directly. They also provide advanced analytics to make sense of your data. They integrate with QuickBooks so you can track your finances.
FreightDesk Online
FreightDesk Online uses our Eniture app integrations to provide useful and diverse additions like address validation, tax-exempt checkout, and our distance-based shipping calculator to create a smoother shipping process and provide customizable options for additional functionality.
Customers love our Standard Box Sizes plugin that automatically determines the most economical packaging using the fewest boxes per order, then sends that information to FreightDesk Online with step-by-step graphical illustrations demonstrating how to properly pack the box. This cost-saving solution can help your brand differentiate itself by demonstrating to your growingly environmentally conscious consumers that you care about exploring greener shipping solutions.
Pricing
Price is never irrelevant. Compare the pricing of FreightDesk Online vs. Ordoro to find a platform that fits your needs and your budget.
Ordoro
Ordoro has four different monthly pricing plans to choose from.
Starter—$0: The starter plan is limited to shipping features only. It doesn't include discounted shipping rates and is capped at 50 monthly orders.
Express—Starts at $59: The Express Plan doesn't include inventory management or dropshipping features. But it does include discounted USPS rates, multi-carrier shipping, batch labeling, automation and presets, and barcode scanning.
Pro—Starts at $499: The Pro Plan has all the basic features of the Express Plan plus free startup and onboarding, inventory management, dropshipping, kitting, and purchase orders.
Enterprise—Starts at $999: The Enterprise Plan includes all Pro features. It also has vendor portals, inventory allocation, custom workflows and integrations, and supplier management, among others.
FreightDesk Online
FreightDesk Online makes pricing a bit simpler and more flexible. Rather than having set plans, we let you create your own individual plan without user limits. Simply tell us the number of monthly postal/parcel shipments (from 50 for $9 to 5,000 for $100) and LTL shipments (from 20 for $12 to 1,200 for $340) you need. Then we'll display your monthly combined cost. This pricing method is the best way to address the differences between postal/parcel and LTL shipping while still allowing for freedom and customization.
Now that you know the differences between FreightDesk Online vs. Ordoro, we hope you feel confident enough to make an informed decision. If you need anything else, please, don't hesitate to contact us for information.
About Eniture Technology
Eniture Technology specializes in helping e-Commerce merchants grow by providing useful information, digital marketing services, off-the-shelf apps that solve common problems, and custom programming services. Please contact us if you need help growing your online business or implementing the concepts presented in this blog post.
Interested in learning more? Check out our free guide, A Beginner's Guide To E-Commerce Shipping and subscribe to our blog!