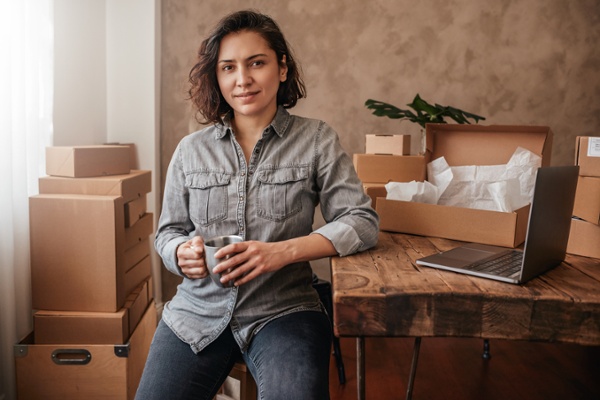 If you want the future of your e-commerce business to be free of your current shipping struggles but you don't know what platform to choose, you're not alone. We created a comprehensive 12-part comparison guide to help introduce you to our platform and competitors, as well as highlight differences between our software and the top 11 alternatives. Today, our series comes to an end. This is our final head-to-head comparison breakdown demonstrating the strengths and weaknesses of FreightDesk Online vs. Freightview.
About Freightview
Freightview is a shipping transportation management system ideal for SMBs with parcel and LTL freight needs who ship to and from the US and Canada. Their setup is quick and easy. You fill out some basic information and provide a list of brokers and carriers you work with. Then within 48 hours, Freightview will connect you to them, so you can easily compare rates, book the best deal, schedule it, and track your shipments.
About FreightDesk Online
FreightDesk Online was built out of frustration. Many of our customers had trouble finding a single platform that met their need for extensive and flexible shipping options. E-commerce retailers using LTL freight didn't have a suitable solution that offered meaningful options for managing their postal, parcel, and LTL shipments.
Finally, we decided that if nobody else was going to offer comprehensive software with meaningful options for all three shipping types, then we'd do it ourselves. So we designed our platform to fill the gaps in the existing options. We aim to provide the basic functions our customers need, the options they want, and the extras that make their business run more smoothly.
Postal and Parcel Shipping
Postal and parcel shipping functions are vital to most e-commerce businesses, so let's start there. Here is a breakdown of the postal and parcel functions of FreightDesk Online vs. Freightview.
Freightview
Until recently, Freightview dealt exclusively with freight shipping options. Lately, they've added parcel shipping features, including the ability to compare rates, create labels, and book shipments to and from the US and Canada through UPS and FedEx. In fact, FedEx has even named Freightview the 2021 FedEx Compatible Solution of the Year.
From all of us at FreightDesk Online, congratulations to Freightview on this amazing accomplishment! You guys really hit the ground running with this feature launch, and we're glad to see all your hard work pay off. We're always thrilled when shipping platforms add new features, not just because we want to see our friends and colleagues grow and succeed—though that's always such a joy—but also because that means more options for the amazing business owners that we're all here to serve. High tides lift all boats, after all.
FreightDesk Online
FreightDesk Online provides parcel shipping options with FedEx and UPS. Alternatively, you can send postal shipments via USPS. When designing our platform, we wanted to go the extra mile when it came to the things that matter most to our customers, like cutting costs without sacrificing quality. That's why we partnered up with ShipEngine to provide discounts of up to 62% off UPS 2nd Day Air®️ and 48% off on UPS®️ Ground.
We also got rid of annoying minimum shipping requirements and various surcharges. While that's already a pretty great deal, we're not satisfied with anything less than the best we can offer for our customers. So we decided to give every FreightDesk Online customer a free Stamps.com account. It cuts out the $17.99 monthly subscription cost for a total of over $200 in annual savings!
LTL Freight Capability
LTL freight might not be something every e-commerce business uses, but for the ones who do, it's vital. Let's see what LTL options are available with FreightDesk Online vs. Freightview.
Freightview
At Freightview, they designed its shipping software to allow you to view all your negotiated LTL shipping rates on one platform. You can also compare the rates of all your LTL carriers to get the best price every time. While the focus is on negotiated rates, they also support spot quotes for volume LTL, partial truckloads, full truckloads, flatbed, or intermodal shipping when you need them. You can quickly and easily book your shipment, schedule your pickup, and track your package to its destination.
FreightDesk Online
We wanted to provide our customers with a truly comprehensive solution, so we made integrations available for 29 different direct LTL carriers. Also, we currently integrate with two of the best 3PL providers—GlobalTranz and Worldwide Express—with four more on the way: CH Robinson, FreightQuote.com, TQL, and Unishippers.
FreightDesk Online provides more LTL carrier options than almost any competing platform—second only to Freightview since they began as LTL-only. We're the only platform that enables postal, parcel, and LTL freight shipping with a wide selection of LTL freight options. Freightview still doesn't appear to have postal capabilities, and the only other postal and parcel shipping platform with LTL freight only has one 3PL option and no direct carrier integrations.
Convenience and Flexibility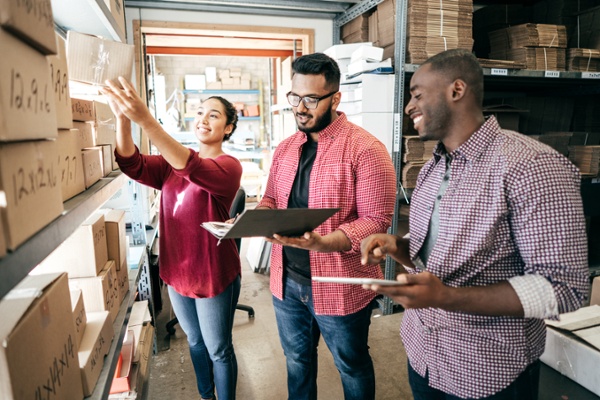 E-commerce business owners don't need solutions that they struggle to work with or have to work around. They need solutions that work for them and can be tailored around the way they work. Let's see how convenience and flexibility stack up for FreightDesk Online vs. Freightview.
Freightview
It has a user-friendly platform and a variety of customer support options for convenience. You can compare rates, book shipments, schedule pickups, print labels and BOLs, track shipments, and analyze your data from a single platform. The software remembers products and contacts so you'll only ever have to enter data once, and you can pre-populate your standard options to save time. Freightview's API not only gets you real-time shipping rates, but it automatically dispatches shipments to the carrier and uses carrier tracking data for the most accurate and up-to-date information.
FreightDesk Online
FreightDesk Online was created with convenience and flexibility in mind. Our powerful automation features, like our automatic imports for order details, help streamline shipping. Also, our compatible Eniture quoting apps provide near-point-and-click shipping capabilities. You know what works best for your business.
That's why we provide options for mix and match postal, parcel, and LTL freight, the ability to use multiple shipping methods for a single order, and the tools to fulfill orders from multiple locations using different shipments, so you can decide the best way to fulfill your orders.
Extras and Additional Features
The bare-bones basics only get you so far. Compare the bonus features added to FreightDesk Online vs. Freightview to see which platform has the ones that matter most to you.
Freightview
Freightview's auditing feature lets you easily track invoices that don't match the quote with a single click. Plus, it has some powerful analytics and reporting features. You can view data on carriers, rates, and routes to find patterns and discover efficient solutions. Filter the data however you need and export the data to use elsewhere. Knowing what carrier you work with most and how much you spend with them can be great leverage to negotiate better deals. Knowledge is power, and analytics puts that power in your hands.
FreightDesk Online
FreightDesk Online lets you customize the platform your way with our Eniture quoting app integrations. Add integrations like address validation, tax-exempt checkout, and our distance-based shipping calculator. Our personal favorite is the Standard Box Sizes plugin, which identifies a packaging strategy that uses the fewest boxes. FreightDesk Online receives that information with step-by-step graphical illustrations to help you replicate it. The eco-friendly minimalist packaging even makes you more appealing to growing numbers of environmentally conscious consumers.
Pricing
To run a business, you have to run the numbers. So here are the pricing details for FreightDesk Online vs. Freightview.
Freightview
If you want a trial run, then Freightview lets you try out the platform for 14 days completely free, no credit card required. If you want to sign up after that, they use a volume-based pricing model and don't have user limits.
0-50 Shipments: $99/mo

51-100 Shipments: $199/mo

101-200 Shipments: $350/mo

201-300 Shipments: $425/mo

301+ Shipments: $599/mo
FreightDesk Online
Our pricing is also volume-based, though we do things a bit differently. To provide the most transparent and customizable pricing options possible, we let you create your own custom FreightDesk Online plan. Just tell us the number of postal/parcel shipments and LTL shipments you need each month, and we'll display your combined monthly cost with no user limits.
We have six postal/parcel shipment options ranging from 50 shipments for $9 all the way to 5,000 shipments for $100 and four LTL shipment options starting at 20 for $12 to 1,200 for $340. This approach addresses the differences between postal/parcel and LTL shipping while giving you the freedom to customize your plan.
Now that you understand the features provided by FreightDesk Online vs. Freightview, you can make an informed decision with confidence. If you have any questions at all, please contact us, and we'll do our best to help.
About Eniture Technology
Eniture Technology specializes in helping e-Commerce merchants grow by providing useful information, digital marketing services, off-the-shelf apps that solve common problems, and custom programming services. Please contact us if you need help growing your online business or implementing the concepts presented in this blog post.
Interested in learning more? Check out our free guide, A Beginner's Guide To E-Commerce Shipping and subscribe to our blog!