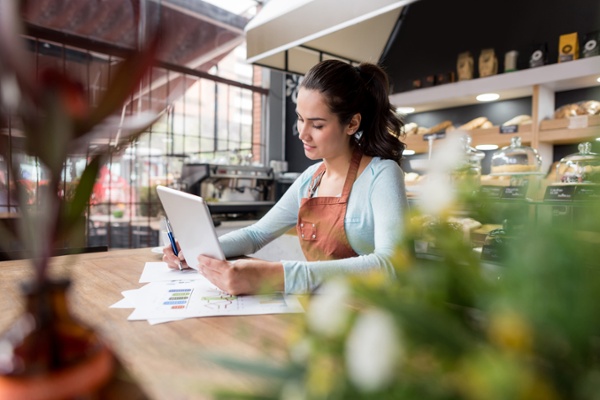 In e-commerce, shipping is often the most important process business owners have to manage. But that doesn't mean it has to be the most difficult or time-consuming. As we endeavor to help you find the perfect shipping platform, this article will continue our series comparing our platform to our top competitors. Today we'll be discussing the features of FreightDesk Online vs. MetaPack to help you determine which platform has the best options for your business's needs to provide a smooth shipping process, both now and in the future.
About MetaPack
MetaPack is a shipping platform — or delivery management software, to use their preferred terminology — that's especially valuable to larger businesses that ship internationally. It's also built for companies looking to scale their business or expand into new markets and locations. They have a relatively comprehensive shipping platform that meets many of the needs e-commerce businesses have.
MetaPack offers some valuable features to e-commerce business owners. They provide extensive postal and parcel shipping options, including an impressive list of features to help businesses ship with ease. They also have great customer service features to help with conversions and customer retention, as well as advanced reporting software. All in all, it's a good option for many businesses.
About FreightDesk Online
FreightDesk Online is a shipping platform created to close some of the gaps that we noticed in the existing shipping software market. E-commerce retailers with LTL freight needs felt neglected. They couldn't find a suitable solution that offered a variety of options for managing their postal, parcel, and LTL shipments in one place.
We created FreightDesk Online to provide customers with the core features necessary to handle their shipping needs. But it also honors their company's individuality by including the kind of options for flexibility that allow them to tailor the process to fit the unique demands of their business and customers. We also wanted to include the kind of features that make their jobs easier and more cost-effective. That's how FreightDesk Online was born.
Postal and Parcel Shipping
Postal and parcel shipping make up a large portion of the orders e-commerce businesses ship, making them vital. Let's go over the features of FreightDesk Online vs. MetaPack to ensure they meet your needs.
MetaPack
This platform has some impressive shipping features. They provide you with more than 400 carrier options through a single integration and offer thousands of delivery service options to give their customers a great selection of domestic and international postal/parcel shipping options to choose from. They allow you to print compliant shipping labels in multiple languages. You can even include return labels to make sending items back as easy as possible for your customers.
FreightDesk Online
FreightDesk Online provides easy integration with the top postal and parcel carriers: FedEx, UPS, and USPS. Through our partnership with ShipEngine, we provide you with discounts of up to 62% off UPS 2nd Day Air®️ and 48% off on UPS®️ Ground. On top of that, we got rid of the most common fees and surcharges you face, as well as annoying minimum shipping requirements. We also provide customers with a free Stamps.com account to save them over $200 a year by removing the $17.99 monthly subscription fee.
LTL Freight Capability
LTL freight is where FreightDesk Online goes the furthest above and beyond the competition. Take a look at the LTL options of FreightDesk Online vs. MetaPack and see for yourself.
MetaPack
Like the vast majority of our competitors, they don't offer any LTL options at all.
FreightDesk Online
This is one of the largest and most important gaps in available shipping software that FreightDesk Online was created to fill. We provide 29 different integrations for LTL carriers and currently integrate with two of the best 3PL providers: GlobalTranz and Worldwide Express. We're also working on adding CH Robinson, FreightQuote.com, TQL, and Unishippers as we speak. Other than LTL-only platforms, we have more LTL carrier options than any competitor. In fact, FreightDesk Online is the only postal and parcel shipping platform with more than one LTL option.
Convenience and Flexibility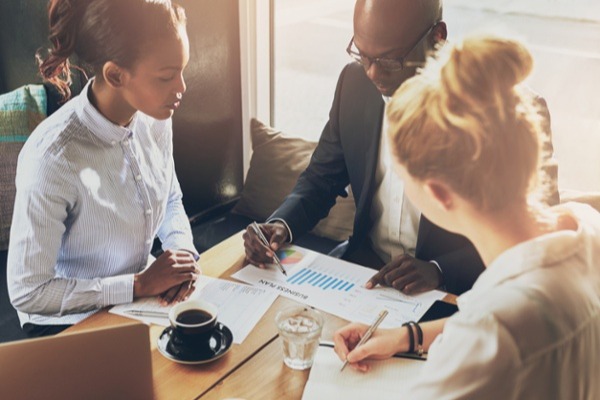 Having access to useful features that make shipping easy and customizable is important. The convenience and flexibility features of FreightDesk Online vs. MetaPack are quite different, but both provide helpful options.
MetaPack
Users can find helpful streamlining features like native integrations, customs forms, and automated workflows to help customers ship globally with ease. Simply create custom shipping rules, and their software will select the best and cheapest shipping option and create your label for every order. They provide data on country-specific shipping and communication preferences to meet customers' standards. Also, they're prepared if unexpected issues arise. In the event of a problem, you can quickly switch your shipping method and pickup location with ease.
FreightDesk Online
With FreightDesk Online, you get a platform created specifically to solve issues of convenience and flexibility. With our powerful automation features, like our automatic imports for order details, you can ditch manual entry. Also, our compatible Eniture quoting apps allow near-point-and-click shipping capabilities.
FreightDesk Online also trusts you to decide the best way to fulfill your orders, so we provide:
Mix and match postal, parcel, and LTL freight options

The ability to use multiple shipping methods for a single order

The tools to fulfill orders from multiple locations using different shipments
Extras and Additional Features
Compare the bonus features of FreightDesk Online vs. MetaPack to find your perfect match.
MetaPack
This platform has reporting features that use proprietary algorithms to help you complete a performance analysis, segment information, and see all your data to identify any issues before they become real problems. This results in a smooth process that saves time and money. They also provide useful extras like branded shipping and their International eCommerce Expansion Playbook. MetaPack has features to help increase conversions by offering your customers the right delivery options and providing them with a great delivery experience to improve customer retention. They even allow you to offer DIY customer returns so your buyers can quickly and easily process their own return shipments through a system that encourages exchanges.
FreightDesk Online
FreightDesk Online allows you to choose and add the extra features you need to customize the platform your way with our Eniture quoting app integrations like address validation, tax-exempt checkout, and our distance-based shipping calculator.
The example that best illustrates this is our Standard Box Sizes plugin, which identifies the most economical packaging strategy for every order with the fewest boxes. It sends the information to FreightDesk Online with step-by-step graphical illustrations to walk you through packing the order. This saves time and money, provides the most accurate shipping rate estimates, and provides good brand expectations. As an additional benefit, minimalist packaging is more eco-friendly, which matters to the many consumers who keep growing more environmentally conscious.
Pricing
Businesses need to make a profit, so price has to be considered carefully to ensure financial success. Let's see what the pricing differences are between FreightDesk Online vs. MetaPack.
MetaPack
Unfortunately, due to MetaPack's enterprise pricing system, they don't have their pricing listed on their site. You'll have to contact them to get a quote.
FreightDesk Online
We prefer our plans to be very transparent and customizable. Since you know your needs best, we let you create your own custom FreightDesk Online plan by choosing the number of monthly postal/parcel shipments (from 50 for $9 to 5,000 for $100) and LTL shipments (from 20 for $12 to 1,200 for $340) you need. Then we'll display your monthly combined cost. This pricing method is how we felt we could best provide you with the freedom and customization you need for one simple rate (without user limits) while addressing postal/parcel and LTL shipping differences.
That's all we have for this FreightDesk Online vs. MetaPack guide. If you have any additional questions, please feel free to contact us for more information.
About Eniture Technology
Eniture Technology specializes in helping e-Commerce merchants grow by providing useful information, digital marketing services, off-the-shelf apps that solve common problems, and custom programming services. Please contact us if you need help growing your online business or implementing the concepts presented in this blog post.
Interested in learning more? Check out our free guide, A Beginner's Guide To E-Commerce Shipping and subscribe to our blog!