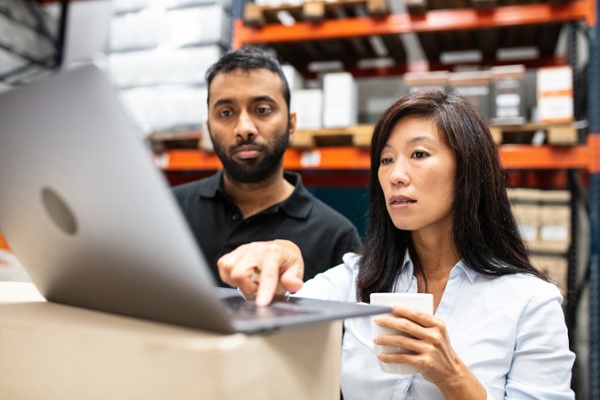 Welcome back to our series comparing Real-Time Shipping Quotes, the newest Eniture app, to its top competitors. Today, we'll look at Advanced Shipping Manager vs. Real-Time Shipping Quotes to see how they compare. Check out our blog for more comparison articles like this to get a feel for what the top shipping apps have to offer and help you decide which one is right for your business.
About Advanced Shipping Manager
Advanced Shipping Manager is a KingWebmaster product created in 2005 to help eCommerce store owners control their shipping rules and methods. Customers talk about the level of detail and amazing service in their rave reviews. Advanced Shipping Manager is one of KingWebmaster's many eCommerce products. They're so confident that they even guarantee the app will pay for itself.
About Real-Time Shipping Quotes
Real-Time Shipping Quotes is a new BigCommerce app by Eniture that works seamlessly with FreightDesk Online, our larger shipping platform. We created FreightDesk Online as an all-in-one shipping platform with a lot of features and flexibility.
FreightDesk was designed to work with our Eniture shipping apps to enable users to customize the platform to their specific needs. The Real-Time Shipping Quotes app was designed as a solution for customers who need an app that creates shipping labels for both postal/parcel and LTL freight.
Postal & Parcel Shipping
Postal and parcel shipping is at the core of many eCommerce businesses' needs. Let's look at the features of Advanced Shipping Manager vs. Real-Time Shipping Quotes to see how they compare.
Advanced Shipping Manager
Advanced Shipping Manager displays posted or negotiated rates for several postal and parcel carriers. Customers can see your carriers' posted or negotiated rates in real time. This feature is available for UPS (domestic and international), USPS (domestic and international), FedEx (domestic and international including SmartPost), DHL (international only), and Canada Post.
You can also back-up UPS and FedEx rates in case of technical issues. It also allows you to choose whether P.O. box addresses are allowed or not. You can set minimum and maximum rates, as well as mark shipments or items up or down.
Real-Time Shipping Quotes
Real-Time Shipping Quotes for BigCommerce retrieves your negotiated parcel shipping rates for FedEx, UPS, and Worldwide Express and displays them for customers at checkout. You can customize the services offered, add markups or discounts, and choose if and when insurance is added to quotes. That's just the Real-Time Shipping Quotes capability for postal and parcel shipping by itself.
When connected to FreightDesk Online, you also get a Stamps.com account completely free. This allows FreightDesk customers to print labels without a monthly Stamps.com subscription. Plus, our partnership with ShipEngine means users also get discounts of up to 62% off UPS 2nd Day Air®️ and 48% off on UPS®️ Ground. You can also remove minimum requirements and many surcharges.
LTL Freight Capability
LTL freight capability isn't necessary for every eCommerce business, but the ones who need it really depend on it. All too often, they're at a loss for comprehensive options. Let's check out Advanced Shipping Manager vs. Real-Time Shipping Quotes for LTL options.
Advanced Shipping Manager
While it looks like LTL freight shipping options aren't part of Advanced Shipping Manager's core functions, trucking and freight is one of their many add-on features. With the add-on, you can access live shipping rates for 20 different trucking and freight carriers. You can also set your dimensions in the app to allow for dimensional weight calculations.
Real-Time Shipping Quotes
With Real-Time Shipping Quotes for BigCommerce, you can present real-time listed and negotiated LTL freight rates for FedEx Freight, TForce (formerly UPS Freight), Worldwide Express, and XPO Logistics, among others, to your customer at checkout. When combined with the power of FreightDesk Online, you'll instantly access over 25 LTL carriers and two of the top 3PL providers.
Real-Time Shipping Quotes is new, so we're still adding to our list of available carrier options. If you don't see your preferred carrier listed, keep an eye out in the future as we add to the list.
Convenience & Flexibility
Convenience and flexibility mean helping businesses run their processes their way. See how Advanced Shipping Manager vs. Real-Time Shipping Quotes stack up in this area.
Advanced Shipping Manager
Advanced Shipping Manager has shipping table functions that allow you to create custom rules for different destinations, including single or multiple zip codes, weights, quantities, and more, to help calculate shipping for specific scenarios. You can also choose to block certain destinations for certain situations.
It allows you to change the names of each shipping method, block shipping methods in different situations, and customize error messages. You can also specify a shipping origin zip code for each item to correctly calculate shipping from different warehouse destinations, dropshippers (with optional surcharge), and locations. You can ship items alone or in multiple boxes, divide overweight shipments, and choose from a wide variety of shipping rates.
Real-Time Shipping Quotes
Real-Time Shipping Quotes lets you tailor your options based on your individual needs. You can customize the options and text displayed, as well as dynamically present parcel and LTL rates. Choose between several other features like shipping estimates, residential address fees, P.O. box eligibility, liftgate requirements, and insurance. For example, dynamic residential address detection can save you big on carrier fees by including them in the quote.
Ship from multiple locations with ease by defining all warehouse locations, dropshippers, and other origins. Define your pallet weight and dimensions for even more accuracy and allow in-store and local pickup and delivery (with optional fee) options based on customer destination. You can use shipping groups to get hyper-specific about shipping rates for different scenarios.
Once again, the options only grow when you add in the power of FreightDesk Online. Print BOLs and shipping labels, schedule pickups, and allow automation features like automatic imports. Seamless integration with Eniture quoting apps gives you near-point-and-click shipping capabilities.
Every business is different, and sometimes, so is every shipment. That's why we allow you to mix and match postal, parcel, and LTL freight options, use multiple shipping methods for a single order or fulfill orders from multiple locations using different shipments.
Additional Features of Advanced Shipping Manager vs. Real-Time Shipping Quotes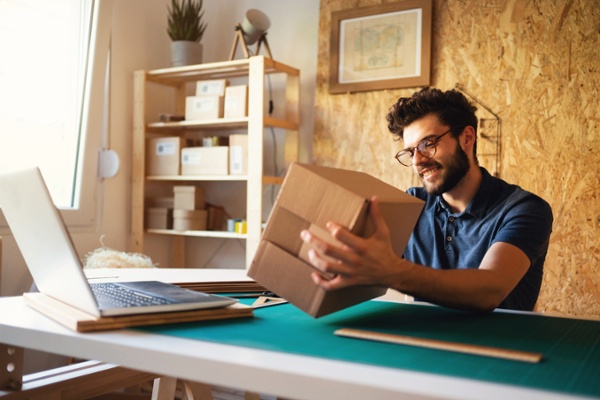 So far, the features are pretty evenly matched. Maybe the additional features of Advanced Shipping Manager vs. Real-Time Shipping Quotes will be the deciding factor for you.
Advanced Shipping Manager
Advanced Shipping Manager also has features that can be added, each for an additional monthly fee. These include shipping calculators on item pages, dynamic shipping method displays, delivery estimations, temperature sensors, real-time taxes and duties, and more. You can even customize features to fit your business.
Real-Time Shipping Quotes
With our easy Eniture shipping app add-ons, the options are always expanding. FreightDesk Online can be completely customized to your needs. Some of our best apps include these apps:
One of our most beloved fan favorites is our Standard Box Sizes plugin, which is a particular treat for businesses with environmentally-friendly customers. It determines the most economical and least wasteful packaging solution by checking your box sizes against the dimensions of the items being shipped and finding the method that uses the least packaging possible.
It then sends you step-by-step graphical illustrations to allow you to easily recreate the packing process. It's the best way to make the Earth, customers, and shippers happy!
Not Sold Yet?
Hopefully, that comparison helped you see the similarities and differences between these two options and choose your perfect shipping app. If you still aren't sure, there are more side-by-side comparisons on our blog to help you find the right fit. If you have any questions, then feel free to contact us anytime.
About Eniture Technology
Eniture Technology specializes in helping e-Commerce merchants grow by providing useful information, digital marketing services, off-the-shelf apps that solve common problems, and custom programming services. Please contact us if you need help growing your online business or implementing the concepts presented in this blog post.
Interested in learning more? Check out our free guide, A Beginner's Guide To E-Commerce Shipping and subscribe to our blog!