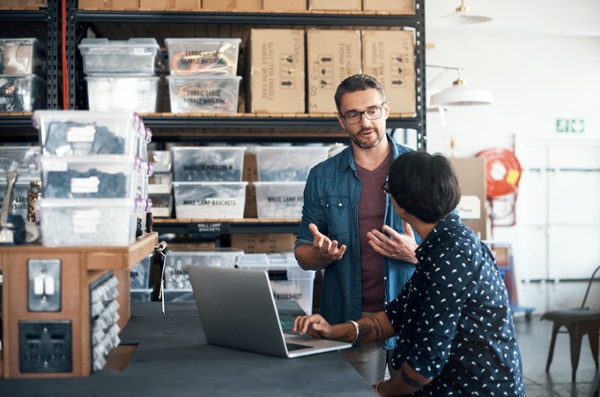 You've likely had a hard time with your shipping in the past. Perhaps you've even spent dozens of fruitless hours and wasted hundreds of dollars because your shipping software didn't adequately meet the needs of your business. Luckily, with the right platform, that doesn't have to be the way you do business in the future. To continue our series of guides to help you find the perfect shipping platform for your business by comparing our platform with our top competitors, we'll be analyzing FreightDesk Online vs. Shopify Shipping.
About Shopify Shipping
Shopify Shipping is exactly what it sounds like: shipping software for Shopify sellers. Shopify Shipping is an easy way for Shopify users to fulfill their orders on the same platform they sell on. It's a great option for small businesses that don't need a lot of advanced features and want to get everything done in one place without a huge learning curve. It's very user-friendly, and they provide a bunch of add-on apps for integrations.
About FreightDesk Online
FreightDesk Online is a shipping platform that was built on the idea that e-commerce business owners shouldn't have to settle for less than they need. We created flexible and efficient shipping software that supports the entire shipping process from start to finish on one easy-to-use platform, no matter how you ship. With postal, parcel, and LTL shipping capabilities, we'll help you get products to your customers in whatever way works best for you.
Postal and Parcel Shipping
Postal and parcel shipping is the bedrock of any good shipping platform, and it's also how many e-commerce sellers do business. Let's have a look at FreightDesk Online vs. Shopify Shipping to see what postal and parcel features they offer.
Shopify Shipping
Shopify Shipping is partnered with USPS, UPS, and DHL. They've pre-negotiated discounts as high as 88% for all their customers. You can ship to almost anywhere in the world with their domestic and international shipping options. They make international shipping convenient for both you and your customers by including built-in customs forms and helping you get your shipments almost anywhere in two or three days. In addition, you can calculate shipping costs, buy postage, create and print shipping labels, and track your packages all in one place.
FreightDesk Online
FreightDesk Online has postal and parcel shipping features with ShipEngine-enabled discounts of up to 62% off UPS 2nd Day Air®️ and 48% off on UPS®️ Ground. In addition, you can easily create and print shipping labels without any annoying minimum shipping requirements while still paying fewer fees. Aside from providing discounts and waiving fees, we also save you $17.99 a month by giving all FreightDesk Online customers a free Stamps.com account. This adds up to savings of over $200 each year!
LTL Freight Capability
LTL freight features are less common, but they're crucial to the e-commerce businesses that use them. That's the dilemma we sought to rectify by creating FreightDesk Online.
Shopify Shipping
Sadly, Shopify Shipping doesn't have any LTL freight capabilities at all. So rather than describing the difference between the LTL features of FreightDesk Online vs. Shopify Shipping, we'll have to just tell you what we offer.
FreightDesk Online
LTL is where FreightDesk Online stands out the most. This is our domain. FreightDesk Online is the only shipping platform that handles postal and parcel shipping and has more than just a single LTL option. We could have claimed the title of "the shipping platform with the most options for e-commerce businesses requiring postal/parcel and LTL freight" simply by having two LTL options.
However, we didn't want to simply step over the bar. We wanted to truly raise it by providing the best shipping options we could. That's why we decided instead to provide integrations for 29 LTL carriers and two of the best 3PL providers, with four more on the way.
Convenience and Flexibility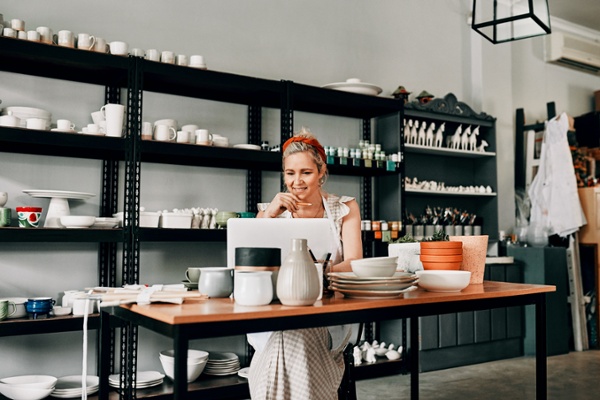 Running a business is hard. But with the right platform, shipping doesn't have to be. Compare the features of FreightDesk Online vs. Shopify Shipping to see who makes your shipping process easier and more adaptable to your needs.
Shopify Shipping
Shopify Shipping streamlines your process by letting you create a business, build your brand, and grow your customer base. You can also source, sell, and ship products, all from one platform. Business owners can create USPS SCAN Forms to bundle the entire day's orders onto a single form to be scanned once rather than each individually. The platform could speed up your process with bulk fulfillment and shipment drop-offs or pickups. Plus, you'd get one bill for both your sales and shipping platform.
FreightDesk Online
Convenience is baked into FreightDesk Online. We have great automation features, and adding our powerful, compatible quoting apps multiplies the benefits. So you can ditch the need for tedious and repetitive manual entry with our automatic imports for your order details. However, if you choose to add on Eniture apps, then you'll approach near-point-and-click shipping!
If that wasn't impressive enough, we let you decide what fulfillment methods work best for you by allowing you to mix and match postal, parcel, and LTL freight for a single order. Alternatively, if you have more than one shipment origin, then FreightDesk Online has the flexibility to fill individual orders easily with multiple shipments!
Extras and Additional Features
Basic necessities are, well… necessary, but life isn't about settling for the minimum requirements. It's about enjoying the bonuses and little luxuries along the way. Contrast the extras provided by FreightDesk Online vs. Shopify Shipping. Then decide which ones work best for you.
Shopify Shipping
Shopify Shipping lets you calculate your shipping rates to build your ideal strategy with the right providers for each order. Forget finding the right integration to accept payments; Shopify has one built right in. They'll even loan you money to help you get started, and you can pay it back with the money you make from sales.
FreightDesk Online
We have a ton of extras via our Eniture apps. They help with everything from address validation and tax-exempt checkout to our distance-based shipping calculator and Standard Box Sizes plugin. Using the Standard Box Sizes plugin as an example, this one compatible app lets you save money by packing orders with the fewest boxes possible.
The proprietary algorithm finds the most economical packing strategy and sends it to FreightDesk Online with descriptive graphical illustrations for each step so you can recreate it. This one feature integration alone saves you money while making you more eco-friendly to satisfy environmentally conscious consumers. Imagine what the rest can do.
Pricing
Price is the determining factor in many cases. So let's put the pricing plans of FreightDesk Online vs. Shopify Shipping under a microscope.
Shopify Shipping
Shopify Shipping is completely free with any Shopify plan. Since it only works within its own platform and doesn't integrate with any other sales channels, there'd be no need or ability to use it if you don't already have an account. While the pricing plans do look really inexpensive, remember that their add-ons also add up (and quickly).
FreightDesk Online
When creating FreightDesk Online's pricing, we tried to make it as simple and flexible as possible. Since you know your needs best, we let you create your own custom plan. Select the number of postal/parcel shipments you need each month from our six options beginning at 50 shipments for $9 and topping out at 5,000 shipments for $100. Then choose the amount of LTL shipments required each month from four options from 20 for $12 to 1,200 for $340. We add those prices together to provide one easy-to-understand monthly price. Plus, there's no limit on users.
That's our FreightDesk Online vs. Shopify Shipping analysis. If you need anything else or have follow-up questions, then reach out and ask us!
About Eniture Technology
Eniture Technology specializes in helping e-Commerce merchants grow by providing useful information, digital marketing services, off-the-shelf apps that solve common problems, and custom programming services. Please contact us if you need help growing your online business or implementing the concepts presented in this blog post.
Interested in learning more? Check out our free guide, A Beginner's Guide To E-Commerce Shipping and subscribe to our blog!