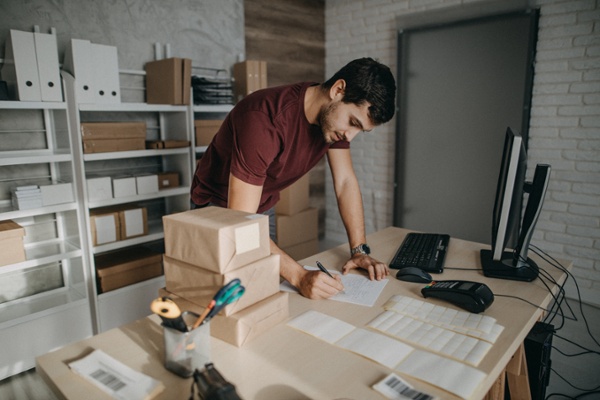 Individuals and companies should benefit from the convenience of FedEx delivery. Who doesn't like having a package arrive right at their door? However, sometimes confounding factors prevent FedEx from delivering to a certain area or make delivery a less-than-optimal option. If you're in one of these situations, you have another option instead of struggling with missing a delivery or having to keep checking to see if something has arrived. This new option is FedEx Hold at Location. It's a service that can save you a lot of anguish and annoyance.
What Is FedEx's Hold at Location?
The Hold at Location service is exactly what you think it is. Your package will be delivered to a FedEx location or participating retailer where it will be held until you can pick it up at your convenience. There are some rules, but the service is easy to arrange. Best of all, if you choose FedEx Hold at Location as the destination/delivery address when setting up an airbill (a.k.a. the shipping label), it's free.
Using the service is a snap. When you create the shipping label for specific services, you'll check the option to have the package held at a FedEx location. Then you enter that location's address as the delivery address, although the name of the person who is receiving the package stays the same. You do not list FedEx as the recipient.
Once the package and label are ready and have been processed, you let the recipient know which location it's going to and give the recipient the tracking number. You may want to include the recipient's phone number, too. With this added detail, FedEx can attempt to call the recipient when the package arrives. When the package arrives, the recipient will take that tracking number and ID to the FedEx location to retrieve the package.
Options Included in the Service
If you don't have a FedEx-only store located near you, you have the option of having the package sent to and held at a partner location. These are local retailers such as grocery stores and drug stores that offer the hold-at-location service. What happens if you don't live near a FedEx Office store? You can see if your local Walgreens, Albertsons, Dollar General, Kroger, Postal Annex, or other stores can receive and hold the package for pickup.
If the recipient is overseas, you can still arrange for the package to be held at a FedEx location. The process is slightly different as you'll have to call FedEx at 1-800-463-3339 and ask for international services to find locations. FedEx needs to provide a location code so you can select the option on the shipping label/airbill.
As mentioned, this is a free service when you choose the hold option as you create the shipping label. Another FedEx service, FedEx Delivery Manager, has an option to reroute a delivery, including to a FedEx location. That service charges varying fees that change according to package service type.
You can also decide whether you want delivery at a specific time and day. If you reroute a package to a different location, the original delivery address and the address on the ID of the person picking up the package have to match. If the recipient has, say, a post office box address on their ID, they should contact the FedEx location to find out what other ID and proof of address might be acceptable.
Important Note: Not all FedEx locations offer the hold-at-location service. So don't assume that a location you drove past earlier will offer it.
You can sort locations on the website. Alternatively, you can ask a FedEx representative to double-check if your preferred location allows you to use the FedEx Hold at Location option. The good news is that so many locations offer it that it shouldn't be difficult to find a nearby store that offers it.
Why Would You Want to Use This Service?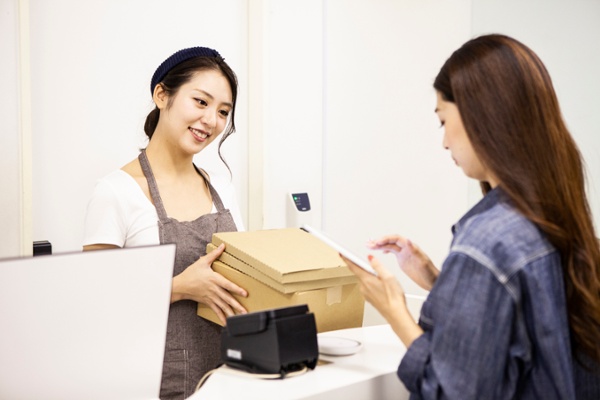 Security
If you can receive packages at home or at your business without fear of theft, you might not realize why the Hold at Location option is so handy. For many other people, however, this option is a lifesaver. If you travel or work during the day, having your package delivered and held at a retailer protects your shipments from being stolen from your doorstep.
Unfortunately, porch pirates are very real. A 2020 survey found that one in five people had a package stolen during the first few months of 2020, and 54 percent surveyed had a package stolen in the past year.
Package theft from company mailrooms is less of a concern. But at many businesses, front-office staff open the letters and packages. That's not good if you're trying to get a personal delivery at work to avoid potential porch-based theft. By sending a package to be held at a FedEx location or partner retail store instead, you avoid both of these problems.
Access
Another issue is the ability to receive packages in the first place. Maybe you are staying at a temporary address where the management or owner has restricted delivery for guests. Alternatively, you might live in an isolated area that typically isn't on the delivery map for express package services.
FedEx and other express services have partnered with the U.S. Postal Service to bring packages to these areas and to addresses like post office boxes. You may decide you'd rather pick up the package sooner instead of waiting for the transfer. You may also be expecting a delivery and then find you have to leave town for a day. Maybe you don't want that package sitting on your doorstep overnight. In all of these cases, FedEx Hold at Location is a perfect solution.
Convenience
One more reason you might want to use the Hold at Location service is that it's convenient. If the package requires a signature, you don't have to worry about running to the door to get the package before the delivery person leaves.
What Locations Hold the Shipments?
Packages go to FedEx retail locations — the same locations you go to when you buy supplies and ship packages. They can also go to authorized participating retailers, including major grocery stores and drugstore chains. Again, not all of these locations offer the service, but many of them do. You won't have to travel far to find one that offers it.
How Long Will These Locations Hold a Package?
The FedEx location will hold a package for five days. After that, it will be returned as undeliverable. If you're expecting a package through the FedEx Hold at Location service and find you can't get to the location to pick it up in that time frame — for example, if there's a family emergency that pulls you out of town — contact the location and see what they can do to help you. You may be able to have them send it to another location closer to where you'll be, although there could be charges involved in that. Just let them know what's going on, and they'll look at your options.
Which Services Allow Packages to Be Held at a Location?
FedEx Hold at Location is available for all of FedEx's parcel services. Once you use FedEx Hold at Location to receive a package, you might not want to stop. It's a convenient service that secures your package deliveries so you don't have to worry about theft or damage when you aren't available to receive the package yourself. You'll take comfort knowing that your delivery waiting for you at a secure FedEx location, safe and sound.
Eniture Technology can help your company figure out the best marketing and shipping options to keep your customers happy. Contact us for more information today.
About Eniture Technology
Eniture Technology specializes in helping e-Commerce merchants grow by providing useful information, digital marketing services, off-the-shelf apps that solve common problems, and custom programming services. Please contact us if you need help growing your online business or implementing the concepts presented in this blog post.
Interested in learning more? Check out our free guide, A Beginner's Guide To E-Commerce Shipping and subscribe to our blog!