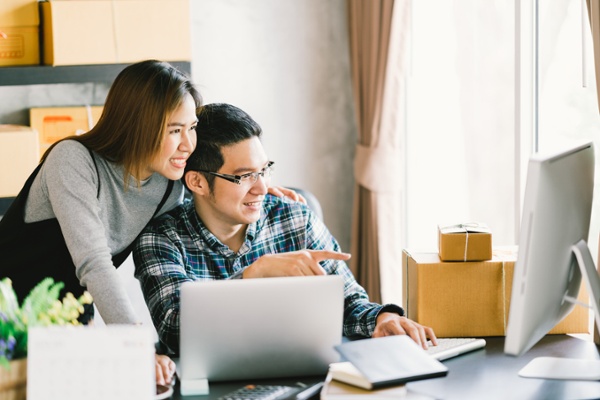 Shipping is far too big a part of e-commerce to be something that business owners dread. At Eniture Technology, we believe that shipping should be a simple process that's as seamless as possible. That's why we created FreightDesk Online. To help you ship with confidence, we've created a series of guides to compare our features with our top competitors. Today, let's compare FreightDesk Online vs. Shippo to find the perfect shipping platform for you.
About Shippo
Shippo has all the basic features a small e-commerce business might need. It's simple to use, and it's easy to set up with some good discounts on shipping and insurance. However, there are some significant drawbacks and areas where Shippo falls short. We'll go into further detail in the below sections.
About FreightDesk Online
FreightDesk Online is a shipping platform designed to fix the problems with existing shipping options. We wanted to make it easy to handle your postal, parcel, and LTL needs, all from one platform and with the flexibility and options you want. We have more options and features than any other platform to make your shipping work for you. FreightDesk Online provides automation to streamline the process, discounts to help your business thrive, Eniture app integrations for an even smoother process, and so much more.
Postal and Parcel Shipping
Postal and parcel shipping is the bread and butter of e-commerce. Without postal and parcel shipping, most e-commerce businesses couldn't function. Let's see how each platform performs on the most basic level when we compare FreightDesk Online vs. Shippo.
Shippo
Shippo allows you to compare rates, validate addresses, and automate label printing. Customers have mentioned that if your packages aren't uniform in size, sometimes the automated printing program will glitch. As for shipping discounts, they claim to provide as much as 90% off retail rates for USPS, 29% off FedEx, and up to 76% for UPS. They also have a wide array of postal and parcel shipping partners with regional and international options, plus shipping insurance discounts.
FreightDesk Online
We wanted to make sure that FreightDesk Online could provide all the functionality you need for postal and parcel shipping, with a few added bonuses. To make sure we could help you get the best possible rates, we partnered with ShipEngine to provide discounts of up to 62% off UPS 2nd Day Air®️ and 48% off on UPS®️ Ground with no minimum shipping requirements. We also got many common fees waived. Also, instead of paying $17.99 a month for a Stamps.com account, you can get a free account when you sign up with FreightDesk Online.
LTL Freight Capability
This is the area where many e-commerce businesses can't find a single platform that works for them. Comparing FreightDesk Online vs. Shippo should make the best option clear.
Shippo
Unfortunately, it doesn't seem like Shippo has any LTL options or integrations at this time. If you have LTL freight needs and use Shippo, you'll need a second platform to fill the gaps.
FreightDesk Online
FreightDesk Online has more LTL options than any other postal and parcel-enabled shipping platform. We provide 29 LTL carrier options and integrate with two 3PL providers, GlobalTranz and Worldwide Express, with four more on the way: CH Robinson, FreightQuote.com, TQL, and Unishippers. Nobody can beat that record. In fact, the only platform with more LTL options doesn't handle postal or parcel shipping at all, making FreightDesk Online one-of-a-kind.
Convenience and Flexibility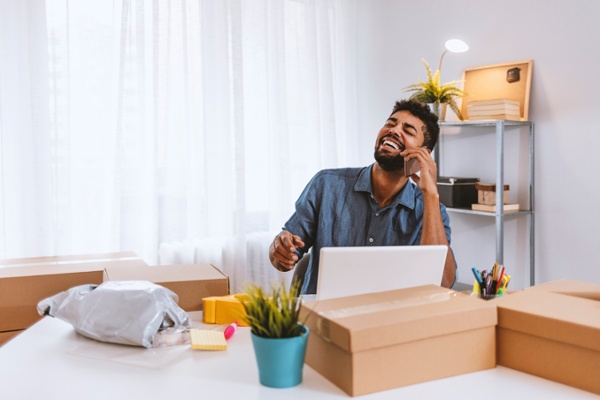 A shipping platform should have more than the bare minimum functionality necessary to run your business. It should also make things easier. Let's analyze FreightDesk Online vs. Shippo to find your ideal flexibility features.
Shippo
Shippo's partner network provides some good options for flexibility, even when you need an option for a specific region. Also, they have an extensive list of fulfillment partners. While it's a pretty basic platform overall, they have some automated documentation features that can speed up the process. If you don't need any bells and whistles or LTL features, then it's not a bad choice.
FreightDesk Online
FreightDesk Online has some great automation features. It's also compatible with Eniture Technology's in-store quoting applications for postal, parcel, and LTL freight. Adding our quoting apps supercharges the automation capabilities and allows for near-point-and-click shipping that other platforms can't compete with. Since FreightDesk Online was built for flexibility, our platform supports mix and match postal, parcel, and LTL freight for a single order and order fulfillment from multiple locations to fill individual orders with multiple shipments!
Extras and Additional Features
Who doesn't love a cherry on top? Here are the extras provided by FreightDesk Online vs. Shippo.
Shippo
Shippo allows you to use your company's colors and logo to create branded labels and packing slips. They do offer reporting features. However, they're currently in beta, and the reporting is pretty basic.
They have some good tracking and returns options. They also have an array of features that they claim will help you grow your business and gain customers, many of which do look quite helpful.
FreightDesk Online
Our app integrations allow us to provide useful features through plugins like address validation, tax-exempt checkout, and our distance-based shipping calculator. Our favorite example is our easy uniform packing feature that automatically picks the most economical packaging size to keep your items safe in transit without waste. Simply tell the quoting app what boxes you have, and it identifies the ideal box and sends it to FreightDesk Online with step-by-step graphical illustrations to demonstrate how to create a proper, uniformly packed box each time.
People overlook these details. However, they really help you stand out. Customers notice details, and as they grow more environmentally conscious, they definitely notice when companies aren't wasteful. Also, it shows them that they can trust you to provide a consistent experience.
Pricing
For many, price is the deal-breaker for a shipping platform. Here's a head-to-head comparison of the pricing for FreightDesk Online vs. Shippo.
Shippo
Shippo has a few different pricing options. If you have fewer than 200 monthly shipments, one user can use their Starter Plan free with their default carriers. They provide shipping discounts and email and chat support. Other carriers incur a five-cent per label fee.
You can also choose one of their Professional subscription plans (which allow five users), starting at $10 a month for 60 labels and capping at $200 a month for 10,000 labels. If you need more, then you can contact their customer support to talk about your options for a maximum of 15 users.
FreightDesk Online
FreightDesk Online structures pricing plans in a way we feel is more flexible. Instead of standard plans that you can choose from, we let you create your own. You tell us how many monthly postal/parcel shipments and LTL shipments you'll require. The postal/parcel options range from 50 shipments for $9 all the way to 5,000 shipments for $100. The LTL options begin at 20 for $12 and scale up to 1,200 for $340. We simply add those together to create the monthly cost. That way, you get exactly what you need, no more, no less, for one simple rate, and we never limit the number of users.
Now that you see what we have to offer when you compare FreightDesk Online vs. Shippo directly, we hope this makes your choice as easy as possible. If you have any questions or need help with anything, then please reach out to us. We're always happy to help!
About Eniture Technology
Eniture Technology specializes in helping e-Commerce merchants grow by providing useful information, digital marketing services, off-the-shelf apps that solve common problems, and custom programming services. Please contact us if you need help growing your online business or implementing the concepts presented in this blog post.
Interested in learning more? Check out our free guide, A Beginner's Guide To E-Commerce Shipping and subscribe to our blog!