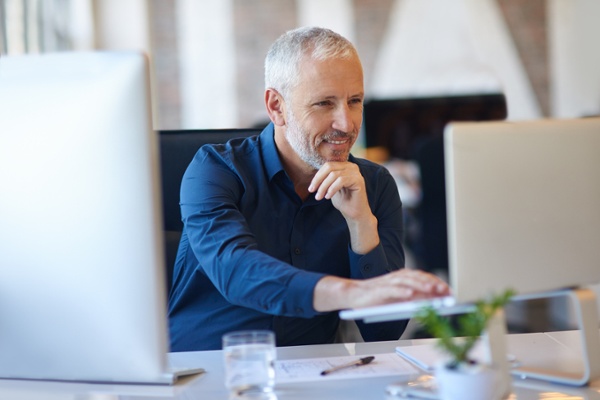 Welcome back to our blog series familiarizing people with our newest app, Real-Time Shipping Quotes for BigCommerce, by pitting it against top competitors. Today we'll compare ShipperHQ vs. Real-Time Shipping Quotes. Our goal is to introduce Real-Time Shipping Quotes, highlight the best features of each available option, and emphasize the differences.
Researching options, evaluating endless features, and analyzing the differences can be difficult and time-consuming. We understand that no two businesses have the exact same needs, so we want each comparison guide to help you determine which best fits your business's unique needs.
We're hoping a breakdown of how Real-Time Shipping Quotes holds up against other top apps reveals the right solution for you — whether or not it's ours. We know we won't be the perfect fit for everyone, but with any luck, everyone can walk away knowing they found the perfect fit.
Consider reading the previous comparison guides for ShippingEasy and Shippo. Today we'll be tackling the features of ShipperHQ vs. Real-Time Shipping Quotes.
About ShipperHQ
ShipperHQ is serious about helping business owners and sticking to their core values. However, they're also all about having fun with it, as demonstrated by phrases like "the people who give a ship."
They noticed the pressure for everyone — from individual merchants to stores of every size — to compete with eCommerce giants like Amazon. With a two-day shipping standard set, they wanted to help businesses meet it. The ShipperHQ BigCommerce app focuses on providing the speed and convenience customers demand with agile, customizable packages.
About Real-Time Shipping Quotes
Our Eniture customers wanted a single unified solution for their businesses. We created FreightDesk Online to provide a comprehensive platform for postal, parcel, and LTL freight shipping, streamlined workflows, and flexible fulfillment options.
When those same customers wanted to show BigCommerce customers their negotiated rates and print shipping labels from one system, we created our Real-Time Shipping Quotes app for BigCommerce. Our platform and Eniture apps work together seamlessly to allow every customer to create the perfect system with the features they need.
Postal & Parcel Shipping
Postal and parcel shipping may not be the most exciting, but they are certainly foundational. So let's get a feel for the postal and parcel capabilities of ShipperHQ vs. Real-Time Shipping Quotes.
ShipperHQ
ShipperHQ allows you to show negotiated rates for 20+ postal and parcel carriers worldwide. They let you create your own shipping rules and restrictions based on factors like the carrier, product and product combinations, location, quantity, customer, distance from warehouse, and fewest origins.
You can display negotiated rates, list rates, and table rates; you can even customize pricing with surcharges, discounts, duties, and taxes. Also, you can provide accurate estimated delivery dates using data like lead times, blackout dates, and cutoff times.
Real-Time Shipping Quotes
We have many of the same options. Real-Time Shipping Quotes displays your negotiated parcel shipping rates for FedEx, UPS, and Worldwide Express to your customers at checkout. Customize the services shown to your customers and add optional markups by percentage or dollar amount. You can even include insurance in some or all quotes. That's what the app can do alone. When connected to FreightDesk Online, the capabilities just keep growing!
All FreightDesk customers get a Stamps.com account completely free (saving more than $200/year). This gives you the ability to print labels quickly and easily for each shipment. Our partners at ShipEngine also helped us provide discounts of up to 62% off UPS 2nd Day Air®️ and 48% off on UPS®️ Ground. For the cherry on top, we cut out any minimum requirements and a bunch of surcharges — and those are just the features that benefit postal and parcel capability.
LTL Freight Capability
Many merchants have noticed a limited pool of LTL options. See how the LTL features of ShipperHQ vs. Real-Time Shipping Quotes compare.
ShipperHQ
ShipperHQ has a surprising amount of LTL freight options. They connect to 30+ LTL freight and 3PL carriers. You can account for pallet packing weight, padding, and the number of boxes in your quote, as well as dimensional weight and freight class for individual products and product groups.
Address validation allows residential and liftgate fees to be added to the quote for accurate pricing and to avoid paying them yourself. However, it appears that their feature to automatically include fees for liftgate, inside delivery, and white-glove services isn't available for BigCommerce.
Real-Time Shipping Quotes
Enabling your LTL providers in Real-Time Shipping Quotes allows negotiated rates to be shown to customers at checkout automatically. Tailor your LTL freight options to your needs. Customize the text presented with LTL quotes to fit your needs and add optional delivery estimates.
LTL freight and parcel rates can be dynamically presented when both are an option. Include your pallet's weight and the maximum weight per pallet for even more accurate rates. Our app dynamically detects residential addresses. You can also choose to require lift gate service on residential deliveries instead of paying huge surprise carrier fees.
Real-Time Shipping Quotes integrates with FedEx Freight, GlobalTranz, XPO Logistics, TForce (formerly UPS Freight), and Worldwide Express, to name a few examples. FreightDesk Online expands carrier options to 30+ of the top LTL carriers and 3PL providers.
If your favorite LTL carrier or 3PL isn't listed, then make sure to check back regularly. The list is always getting longer, so chances are that it's in the works. Feel free to let us know which provider you're waiting for so we can prioritize based on demand.
Convenience & Flexibility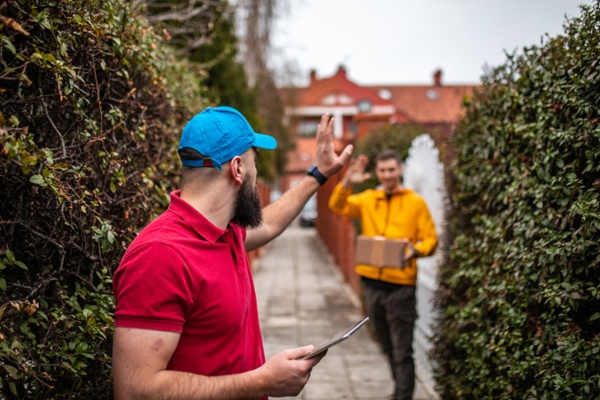 What good are business solutions that don't make your life easier? Compare the flexibility and convenience of ShipperHQ vs. Real-Time Shipping Quotes to find out who has the features that matter most to you.
ShipperHQ
ShipperHQ has flexible packaging and shipping options to allow multi-package products and multi-origin shipping. This accounts for any dropshipping vendors, stores, and warehouses you may have. You can use your shipping rules to control which location is used for which shipments. When available, customers can also choose from in-store, local, and curbside pick-up options.
Real-Time Shipping Quotes
Real-Time Shipping Quotes is built to let you ship based on your individual needs. Define multiple warehouses, dropshipping products, and other shipping locations. In-store pick-up and local delivery options are available based on customer and warehouse locations. We also provide support for hazardous materials, too.
You can offer free or flat rate shipping rates for specific products with shipping groups. With FreightDesk Online, BOLs and shipping labels can be printed, and pick-ups can be scheduled. Plus, you get automation features like automatic data imports so you can avoid manual entry of order information. Eniture quoting apps make shipping near-point-and-click ready.
For extra convenience, you can mix and match postal, parcel, and LTL freight options, use multiple shipping methods for a single order, and fulfill orders from multiple locations using different shipments.
Additional Features
Some features don't fit perfectly into any of the other categories. See extras from ShipperHQ vs. Real-Time Shipping Quotes.
ShipperHQ
ShipperHQ provides shipping insights to allow an analysis of packaging and carrier prices to improve future profits. They also let you set backup shipping rates in case there's an issue on the carrier side. Plus, you can add a product page shipping calculator for estimated shipping based on zip code.
Real-Time Shipping Quotes
Connecting Real-Time Shipping Quotes to FreightDesk Online unlocks tons of features via our app integrations. You can basically customize the platform with them. Some examples include our address validation, tax-exempt checkout, distance-based shipping calculator, and pallet packaging apps.
Your green customers will appreciate the environmentally-friendly benefits of our Standard Box Sizes plugin. It identifies the most economical packaging solution using the fewest boxes and walks you through the process with visuals. The environment gives it two green thumbs up.
The Bottom Line on ShipperHQ vs. Real-Time Shipping Quotes
That's all we have for this ShipperHQ vs. Real-Time Shipping Quotes comparison. Hopefully, this provided some insight. Visit our blog to learn more about FreightDesk Online or check out our FreightDesk comparison series to see how it performs against other top competitor platforms. Feel free to contact us any time with any questions!
About Eniture Technology
Eniture Technology specializes in helping e-Commerce merchants grow by providing useful information, digital marketing services, off-the-shelf apps that solve common problems, and custom programming services. Please contact us if you need help growing your online business or implementing the concepts presented in this blog post.
Interested in learning more? Check out our free guide, A Beginner's Guide To E-Commerce Shipping and subscribe to our blog!