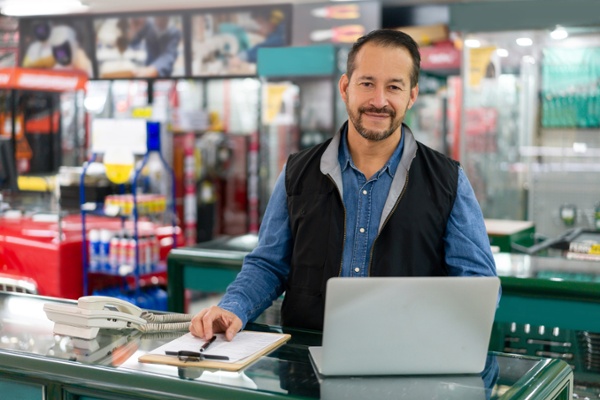 Eniture Technology has recently released Real-Time Shipping Quotes, our latest shipping app. Since the app is brand new, we wanted to give people a good understanding of what it does and whether it will meet their business needs. We have an article going over the app and its many benefits.
However, to make it easier for customers to find the option best for them and their business's individual needs, we thought it would help if they could see a comparison of Real-Time Shipping Quotes versus some of its top competitors. There are many apps in the BigCommerce app store, and many of the big-name competitors share some functionality in common with our app.
To make the topic simpler and more digestible, we've decided to create one-on-one comparison guides for Real-Time Shipping Quotes versus six of the top competing BigCommerce apps. Today, we'll begin with Real-Time Shipping Quotes vs. ShippingEasy. So let's start with the broad strokes and get more in-depth as we go.
About ShippingEasy
ShippingEasy is headquartered in Austin, Texas, but it originated in Sydney, Australia. It's a cloud-based shipping platform with a stated goal of saving customers time and money while cutting down on errors. The platform is meant to be very simple and easy to use, with many customers appreciating the user-friendly platform.
ShippingEasy has a thorough onboarding process and a helpful customer support team. They facilitate label printing, provide discounted postage, and integrate with the top eCommerce platforms, marketplaces, and shopping carts.
About Real-Time Shipping Quotes
Real-Time Shipping Quotes is a BigCommerce app that allows customers to see your negotiated shipping rates at checkout. You can connect your USPS, UPS, FedEx, and LTL carrier accounts to allow customers to get your negotiated rates day or night without the need to contact you.
The best thing about our Real-Time Shipping Quotes app is that it connects seamlessly to FreightDesk Online, our all-in-one shipping platform, which connects with our countless other shipping apps. When you have FreightDesk Online + Real-Time Shipping Quotes, you get access to near point-and-click shipping with imported order details, unbelievable flexibility, and a wide range of customization options to suit your business.
Postal and Parcel Shipping
Postal and parcel shipping are basic necessities for most businesses. When discussing the postal and parcel capabilities of Real-Time Shipping Quotes vs. ShippingEasy, they both seem to have this category pretty well covered. Let's take a look.
ShippingEasy
ShippingEasy is a USPS partner that guarantees the best postal rates available (though they're usually limited to customers shipping 50k+ per year) and a free postage account. They're also a UPS partner with discounts as high as 86% and label printing. They can also integrate with FedEx, DHL eCommerce and Express. Shipping insurance discounts are also available.
Real-Time Shipping Quotes
Real-Time Shipping Quotes for BigCommerce retrieves your negotiated parcel shipping rates for FedEx, UPS, and Worldwide Express and presents them to your customers at checkout. You choose:
What services your customers see

Which services are marked up and by how much

Whether quotes include insurance for all or specific products
While it can do all that on its own, it's even more powerful when connected to FreightDesk Online! Once you're connected to FreightDesk, you get a free Stamps.com account to print labels and discounts of up to 62% off UPS 2nd Day Air®️ and 48% off on UPS®️ Ground, thanks to our partnership with ShipEngine. There are also no minimum requirements and fewer surcharges.
LTL Freight Capability
LTL freight is an Eniture specialty and one of the issues our customers have the most trouble finding suitable solutions for elsewhere. How do Real-Time Shipping Quotes vs. ShippingEasy compare? See the differences:
ShippingEasy
ShippingEasy doesn't have any LTL capabilities at this time.
Real-Time Shipping Quotes
Real-Time Shipping Quotes retrieves your negotiated LTL freight rates and presents them to your customers at checkout. In fact, Real-Time Shipping Quotes integrates with many LTL carriers, including FedEx Freight, GlobalTranz, R+L Carriers, TForce (formerly UPS Freight), Worldwide Express, and XPO Logistics, with more being added all the time.
However, when connected to FreightDesk Online, you get access to over 25 LTL carriers and two of the top 3PL providers. We're adding more all the time, so if you don't see your favorite LTL carrier, check back regularly. Chances are, we're working on it.
Convenience and Flexibility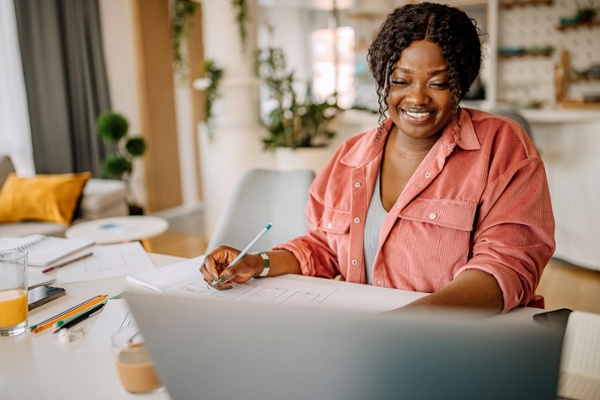 Since every business is different and every business owner is busy, convenience and flexibility are key functions of any real solution. Check out the convenience and flexibility features of Real-Time Shipping Quotes vs. ShippingEasy to see what best fits your needs.
ShippingEasy
This tool has workflow automation features, including mapping preferences, rates, delivery options for USPS, UPS, and FedEx, and convenient shipping management from one screen. They help make customer communication easier with features like order fulfillment, delivery status, and tracking information automatically sent to your store. Also, their features work without needing to export data from one platform to the other.
Real-Time Shipping Quotes
Real-Time Shipping Quotes allows incredible customization options, so you can tailor everything to your individual needs. You can choose the text presented with LTL quotes and allow either transit times or estimated delivery dates to be displayed. You can also dynamically present LTL freight and parcel rates when available.
Eliminate the hassle of carrier fees by identifying residential addresses with dynamic detection and including residential delivery fees in the quote. Also, customize liftgate options like requiring liftgate service when delivering to any residential addresses and excluding PO boxes to make things even easier.
You can easily define multiple warehouse locations, dropshipping products, and hazardous materials. Plus, include your pallet weight to be factored into quotes to ensure the quotes are accurate and have the correct support. You can even offer in-store pickup and local delivery options based on the customer's distance from your warehouse and include an optional local delivery fee.
Shipping groups allow you to offer free or flat rate shipping rates for specific products. When you connect to FreightDesk Online, you can also print BOLs and shipping labels, as well as schedule pickups. Plus, access automation features like automatic imports.
For convenience, you can:
Mix and match postal, parcel, and LTL freight options.

Use multiple shipping methods for a single order.

Fulfill orders from multiple locations using different shipments.
The easy integration with Eniture quoting apps makes shipping near-point-and-click ready.
Additional Features
Who doesn't love a little something extra? With the additional features of Real-Time Shipping Quotes vs. ShippingEasy listed side-by-side, you can pick the right option for your business. Let's get started.
ShippingEasy
ShippingEasy allows branded label, packing slip, and confirmation email customization. It also provides management capabilities for inventory, products, orders, carriers, and returns. You can:
Segment your customer list

Filter data

Create custom order views

Sort, combine, and split orders

Access advanced data reporting
They allow email campaign creation and the use of custom or existing templates.
Real-Time Shipping Quotes
The best thing about how easy it is to connect Real-Time Shipping Quotes to FreightDesk Online is that every Eniture app becomes an additional feature you can add. Choose from our address validation, tax-exempt checkout, distance-based shipping calculator, and pallet packaging apps.
A favorite of environmentally-friendly customers is our Standard Box Sizes plugin, which uses a proprietary algorithm to identify the most economical and eco-friendly packing strategy for each order by using the fewest boxes possible. It then sends you graphical illustrations to make it easy to replicate the strategy. Not only does this save money and provide the most accurate quotes, but it's also better for the planet.
Want to Learn More?
That wraps up our comparison of Real-Time Shipping Quotes vs. ShippingEasy. We hope this helps you get an idea of which solution will be best for your business. If you have any questions, then please don't hesitate to contact us. Keep an eye out for the next article in the series to see a comparison of Real-Time Shipping Quotes vs. Shippo.
About Eniture Technology
Eniture Technology specializes in helping e-Commerce merchants grow by providing useful information, digital marketing services, off-the-shelf apps that solve common problems, and custom programming services. Please contact us if you need help growing your online business or implementing the concepts presented in this blog post.
Interested in learning more? Check out our free guide, A Beginner's Guide To E-Commerce Shipping and subscribe to our blog!