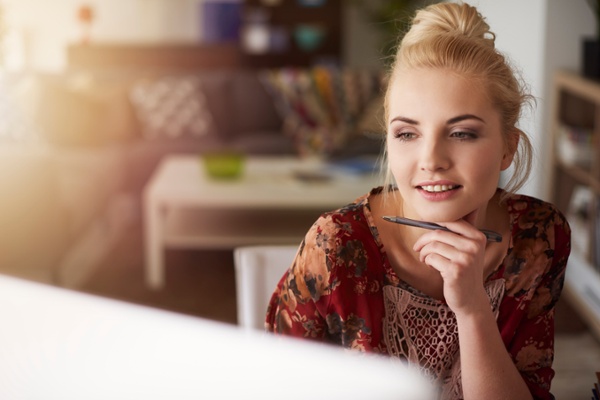 Welcome back to our comparison blog series on the newest Eniture app, Real-Time Shipping Quotes, versus its top competitors. This is the third article in the series, where we break down Real-Time Shipping Quotes vs. Shippo. There's an overview of Real-Time Shipping Quotes (RTSQ) on the benefits of using it, the features included, and where it excels. You can also check out a comparison article on the differences between Real-Time Shipping Quotes vs. ShippingEasy.
If you haven't read them already, you may want to before reading this one to get a fuller picture of Real-Time Shipping Quotes benefits and advantages. We wanted to do these comparison articles to highlight the many Real-Time Shipping Quotes benefits and help people understand how it stands out from other apps. Today we'll be comparing the benefits of Real-Time Shipping Quotes vs. Shippo. Without further ado, let's begin.
About Shippo
Shippo was created in 2013 to offer smaller eCommerce merchants a basic set of features to give them what they need. It's user-friendly and not complex to set up. It offers features like real-time carrier rates, label printing, shipping and insurance discounts, pickup and return support, and automation features.
They also have options for things like branding options and tracking and customer updates. While it's not the most comprehensive option, it can be a great choice for businesses that only need the basic features. Plus, there are a few nice-to-have (but not necessary to operate) extras.
About Real-Time Shipping Quotes
Our Real-Time Shipping Quotes app for BigCommerce exists primarily to provide customers parcel and LTL negotiated shipping rates at checkout. However, there are other Real-Time Shipping Quotes benefits and advantages that make it far more than that. The biggest Real-Time Shipping Quotes benefit is that it seamlessly connects to FreightDesk Online.
FreightDesk Online is our complete shipping platform, and it has integrations for our countless other shipping apps. FreightDesk Online + Real-Time Shipping Quotes benefits businesses more than either one on its own. The combination gets you pretty much as close to point-and-click shipping as possible, with:
Imported order details

Unbelievable flexibility

A wide range of customization options to suit your business
Postal and Parcel Shipping
Integral to most eCommerce businesses, parcel capabilities are important to making the right choice. Take a look at the Real-Time Shipping Quotes vs. Shippo benefits for parcel shipping.
Shippo
Shippo's BigCommerce app provides the ability to compare rates, validate addresses, and automate label printing. They've had issues in the past with their automated label printing, with some customers reporting occasional issues when packages aren't all the same size causing program glitches. It's unclear if they've resolved this issue since the reports were made.
They list available shipping discounts for USPS and DHL Express, among others, as high as 90% off retail rates. These rates seem to be reserved for customers with high-tier plans, so they won't apply to all customers. They connect to 85+ carriers worldwide, including regional and international shipping partners. Plus, they provide shipping insurance discounts as well.
Real-Time Shipping Quotes
Real-Time Shipping Quotes connects with FedEx, UPS, and Worldwide Express to present your negotiated parcel shipping rates to your customers at checkout. You can customize the services presented to your customers and mark up services by a dollar amount or percentage. You can also include insurance in quotes for any product(s). That's just a taste of the Real-Time Shipping Quotes benefits as a standalone product.
When connected to FreightDesk Online, the capabilities explode! Integrating with FreightDesk automatically gets you a free Stamps.com account to generate and print your shipping labels. Plus, get access to discounts of up to 62% off UPS 2nd Day Air®️ and 48% off on UPS®️ Ground due to our ShipEngine partnership. You'll also avoid many of the annoying minimum requirements and surcharges you'd typically encounter.
LTL Freight Capability
LTL freight is one of the things eCommerce business owners have the most trouble finding suitable integrations and solutions for. Let's see how Shippo stacks up to our Real-Time Shipping Quotes benefits for LTL in this Real-Time Shipping Quotes vs. Shippo segment.
Shippo
As far as we can tell, Shippo doesn't currently integrate with any LTL carriers. Users would have to find a second solution for LTL capability.
Real-Time Shipping Quotes
At Eniture Technology, we pride ourselves on providing the most comprehensive LTL freight options possible. Our Real-Time Shipping Quotes benefits specifically for LTL shipments include the ability to provide customers with real-time LTL quotes from various carriers during the checkout process.
You can connect your account with carriers like FedEx Freight, GlobalTranz, XPO Logistics, TForce (formerly UPS Freight), and Worldwide Express, just to name a few. Our list of supported LTL carriers is constantly growing, so check back regularly for an updated list. If there's a carrier you'd like us to include, feel free to reach out and let us know.
In addition, we provide LTL freight customization options to allow you to tailor it to your needs. The text presented with LTL quotes can be altered to fit your needs, and you can provide optional transit times or estimated delivery dates. Dynamically present LTL freight and parcel rates when both are an option.
Carrier fees are a hassle. By identifying residential addresses with dynamic detection and making residential delivery fees part of the quote, you can eliminate the risk of a fee. Furthermore, you can opt to customize your lift gate options. Requiring lift gate service on all residential addresses and excluding PO boxes can make things even easier.
That's an impressive list of features on its own, especially considering the gaps in other solutions' LTL options. But it gets even better when you integrate with FreightDesk Online. Access integrations with over 25 LTL carriers and two best-in-class 3PLs. We add to these regularly, so they're expanding all the time.
Convenience and Flexibility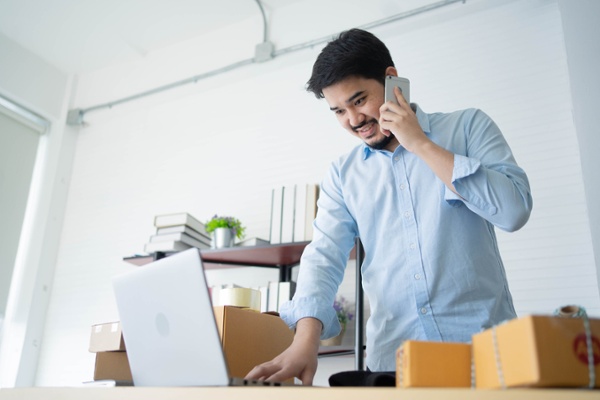 Flexible options that make life easier are crucial for business success. The difference between Real-Time Shipping Quotes vs. Shippo in this area might be a 'make or break' point for you.
Shippo
There are some helpful automation features like order imports and label printing, as well as other automated documentation to help streamline things. Their extensive list of shipping and fulfillment partners provides flexibility, even when shipping in specific regions or countries. They connect to multiple eCommerce platforms and marketplaces, as well. It definitely isn't the app with the most features, but it's a pretty good pick for businesses that don't need fancy options.
Real-Time Shipping Quotes
In addition to the many customization options listed in the above sections, Real-Time Shipping Quotes benefits businesses with shipping flexibility options. RTSQ allows you to clearly define multiple warehouse locations, dropshipping products, and your pallet weight and max capacity to provide the most accurate quote possible every time by including those variables in the price.
There are also many great pricing and fulfillment options. Especially since the pandemic began, customers have enjoyed seeing more options for getting their orders. You can include some favorites, such as in-store pick-up options and local delivery (with an optional fee) dynamically determined by the distance between your store and warehouse locations and the customer's address. You can even use shipping groups to offer flat rates and free shipping.
Once again, FreightDesk Online greatly expands the Real-Time Shipping Quotes benefits. With our shipping platform connected, print BOLs and shipping labels or schedule pickups easily. Plus, you can automate things like imports to avoid manual entry. FreightDesk's mix and match postal, parcel, and LTL freight options allow multiple shipping methods for a single order or fulfillment of orders from multiple locations via different shipments for convenience.
Additional Features
See which of these extras you prefer when it comes to Real-Time Shipping Quotes vs. Shippo for your business. Who doesn't love getting more bang for their buck?
Shippo
Shippo has some extras like custom branding on labels and packing slips. They also have some data and analytics features, tracking and returns options, post-purchase experiences, and other features specifically meant to help you grow your business and gain customers. Many of them seem pretty great, and for smaller businesses with the main goal of growth, this might be everything you need.
Real-Time Shipping Quotes
The star Real-Time Shipping Quotes benefits are thanks to the seamless FreightDesk Online integration, which makes all other Eniture apps into additional features. Some notable integrations include our address validation, tax-exempt checkout, distance-based shipping calculator, and pallet packaging apps.
Our environmentally-friendly customers love the Standard Box Sizes plugin. The proprietary algorithm identifies the packing strategy that uses the fewest boxes possible. Then it sends step-by-step instructional diagrams to help you save on shipping costs, provide more accurate quotes, and help the planet.
Still Not Sure About Real-Time Shipping Quotes vs. Shippo?
Hopefully, this breakdown helped you determine which option is best for your business. If you're still not sure, remember—this is only the second comparison in a six-part series, so check out our other articles when they're available. If you have any questions for us, feel free to reach out. We'd love to hear from you!
About Eniture Technology
Eniture Technology specializes in helping e-Commerce merchants grow by providing useful information, digital marketing services, off-the-shelf apps that solve common problems, and custom programming services. Please contact us if you need help growing your online business or implementing the concepts presented in this blog post.
Interested in learning more? Check out our free guide, A Beginner's Guide To E-Commerce Shipping and subscribe to our blog!