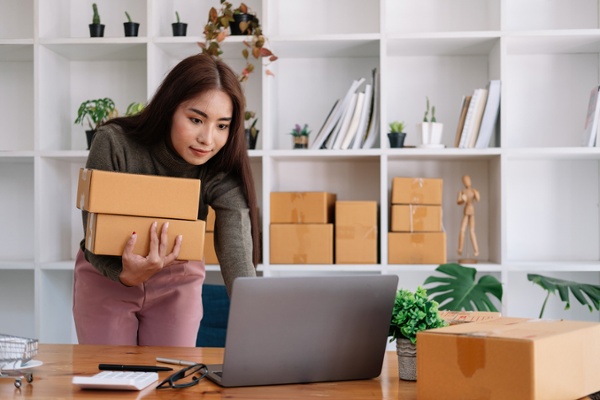 Welcome back to our comparison series that's putting Real-Time Shipping Quotes, our newest Eniture app, up against top competitors to help you find the best solution for your company. In case you missed them, the series includes:
Today we'll be going over ShipStation vs. Real-Time Shipping Quotes to highlight the top features of each and help figure out what best suits your needs.
About ShipStation
ShipStation is a top shipping and order management platform. This international platform serves customers across three continents, providing shipping, order management, inventory, and customer service features, as well as offering an impressive number of standard and custom integrations. The company's goal is to help customers grow and make their shipping process more efficient.
About Real-Time Shipping Quotes
Many of our products are created out of necessity based on customer feedback. When we realized businesses were having trouble finding a solution that provides both real-time parcel and LTL shipping quotes for their BigCommerce customers at checkout and the ability to print order labels, we designed our Real-time Shipping Quotes app for BigCommerce. It seamlessly integrates with our all-in-one shipping platform, FreightDesk Online, as the single unified solution they needed.
This provides a huge boost in functionality. Users enjoy optimizations like order imports for near-point-and-click shipping, heightened flexibility, and access to our optional Eniture App integrations that allow businesses to customize the platform to their unique needs.
Postal & Parcel Shipping
Let's start by comparing the basics of ShipStation vs. Real-Time Shipping Quotes. Postal and parcel shipping are necessary parts of almost any eCommerce business. How do their features compare?
ShipStation
ShipStation provides integrations for over 50 of the top postal and parcel carriers worldwide, including USPS, FedEx, UPS, and DHL. The list also includes leading local and international carriers in countries like Canada, the UK, France, Australia, and New Zealand.
Thanks to their parent company, Stamps.com, they offer a free Stamps.com account and many shipping discounts. ShipStation's shipping features include live discounted and negotiated shipping rates, batch printing labels, and special features and benefits for high volume and international shippers.
Real-Time Shipping Quotes
With integrations for FedEx, UPS, and Worldwide Express, Real-Time Shipping Quotes automatically presents your negotiated parcel shipping rates to your customers at checkout 24/7, no contact needed. You can customize the presented services and displayed text, including:
Which services are offered and when

If insurance is included

What discounts or fees (by dollar amount or percentage) are added

And more
Alone, Real-Time Shipping Quotes has great functionality. However, when connected to FreightDesk Online, the increase is amazing! All FreightDesk Online customers are provided with a free Stamps.com account valued at over $200 a year. This, plus our ShipEngine partnership, provides you with the ability to generate and print your shipping labels. You can also access discounts of up to 62% off UPS 2nd Day Air®️ and 48% off on UPS®️ Ground. At the same time, you'll avoid many common minimum requirements and surcharges.
LTL Freight Capability
LTL is one area businesses often have trouble finding suitable solutions. Let's explore how the LTL features of ShipStation vs. Real-Time Shipping Quotes compare.
ShipStation
Unfortunately, ShipStation's LTL options are extremely limited. They generally don't handle LTL freight at all. However, a few integrations have some LTL capabilities built-in. The platform integrations for FedEx Freight, UPS Ground with Freight Pricing, and SEKO LTL all offer some LTL features, though not always in the traditional way. For example, a bill of lading isn't provided for any services outside SEKO LTL.
Real-Time Shipping Quotes
Real-Time Shipping Quotes allows you to connect your accounts with some of the top LTL providers like FedEx Freight, GlobalTranz, TForce (formerly UPS Freight), Worldwide Express, and XPO Logistics to retrieve and display your negotiated LTL freight rates to your customers at checkout. Adding FreightDesk Online unlocks access to 25+ LTL carriers and some of the top 3PL providers. Real-Time Shipping Quotes's LTL-specific features include similar customization features to the parcel options with some additions. We'll go into more detail in the following section.
Don't see your favorite provider listed? We're always expanding based on customer feedback and availability. So feel free to let us know who you'd like added next, and check back regularly.
Convenience & Flexibility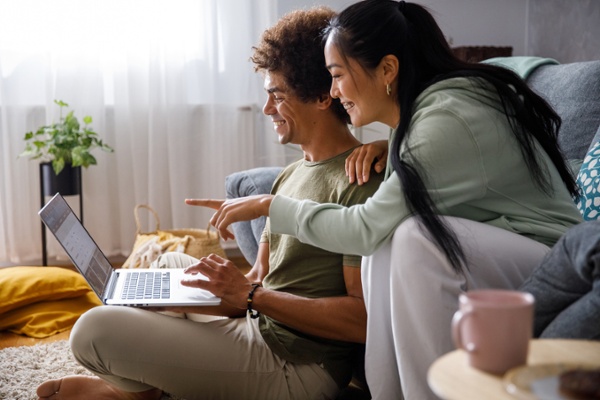 Need more features to make things work for your business? Check out the convenience and flexibility features of ShipStation vs. Real-Time Shipping Quotes.
ShipStation
ShipStation has a huge list of sales channel integrations. Connect to everywhere you do business to manage orders across channels. With order management features, you can split, combine, and filter orders to give you flexible shipping options. As for convenience, you can automate workflows, manually create and sync orders, upload a CSV, or input via API. Customers get added convenience, too, with the self-service Returns Portal™ to make returns fast and easy.
Real-Time Shipping Quotes
The combination of Real-Time Shipping Quotes + FreightDesk Online is built for convenience. Powerful automation features help eliminate manual data entry. Also, our compatible Eniture quoting apps make shipping near-point-and-click.
All of our products and combinations are made to be flexible so you can create the exact experience you need. You can:
Print BOLs

Schedule pickups

Mix and match postal, parcel, and LTL freight fulfillment options

Use multiple shipping methods for a single order or fulfill orders from multiple locations using different shipments
Do whatever works best for you!
Real-Time Shipping Quotes powered by FreightDesk provides customization options like factoring in your pallet weight, warehouse locations, dropshipping products, and when you offer free and flat-rate shipping. Customize the services, options, requirements, and exclusions presented to your customers. It's all under your control, from specific wording to dollar- or percentage-based pricing increases and decreases.
Add optional features like estimated delivery dates, dynamic parcel and LTL rates, and distance-based dynamic in-store pickup and local delivery options. Even eliminate costly carrier fees with options like:
Dynamic residential address detection

Factoring residential delivery fees into quotes

Requiring residential liftgate service

Excluding PO boxes
Tailor everything to your individual needs.
Additional Features
What about a cherry on top? Well, both options have a few extras. Check out the options of ShipStation vs. Real-Time Shipping Quotes to see which you prefer.
ShipStation
ShipStation has order and inventory management features with available reporting and analytics to view your data, filter for specific information, and track what's important. The inventory management features also let you create stock alerts when inventory is low. Their mobile app offers the platform's full functionality. So you can manage your shipping from anywhere. They also have branded shipping and tracking for a unified and cohesive customer experience.
Real-Time Shipping Quotes
FreightDesk Online brings Real-Time Shipping Quotes to a whole new level with our optional added app integrations. It's almost like having your very own custom shipping platform. Some notable examples include our address validation, tax-exempt checkout, distance-based shipping calculator, and pallet packaging apps.
Our Standard Box Sizes plugin is a fan favorite, especially among environmentally-friendly customers. It can identify the most cost-effective packaging option with the fewest boxes. Then, it shows you how to pack it using step-by-step visual instructions. It works so well that you just might find yourself wondering if Mother Nature's green thumb planted this amazing sustainability idea.
Final Thoughts
That's the end of our thoughts on ShipStation vs. Real-Time Shipping Quotes. If you found this comparison guide helpful, remember that this is the fourth one in our six-part series. You can go back and read the first three and then check out the final two as they become available. If there's anything you want to ask or you need assistance with anything, then please don't hesitate to reach out. We're here to help!
About Eniture Technology
Eniture Technology specializes in helping e-Commerce merchants grow by providing useful information, digital marketing services, off-the-shelf apps that solve common problems, and custom programming services. Please contact us if you need help growing your online business or implementing the concepts presented in this blog post.
Interested in learning more? Check out our free guide, A Beginner's Guide To E-Commerce Shipping and subscribe to our blog!