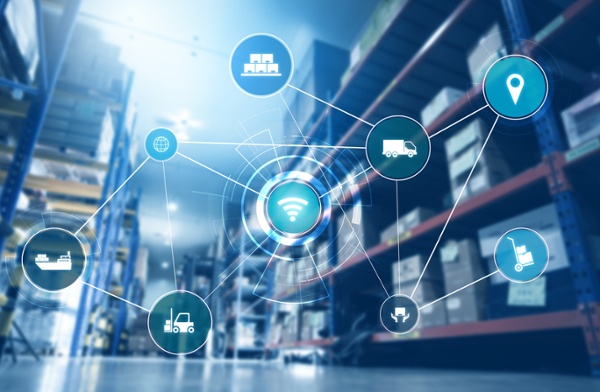 At Eniture Technology, our goal is simple: provide the tools our customers need to run their businesses as simply and effectively as possible. For years, we watched our LTL clients struggle to find tools that met their needs. They were frustrated with the gaps in the market that forced them to use multiple tools and platforms to get all the functionality their businesses required.
Over time, we figured out what was missing, what features they needed the most, and what tools would best simplify and streamline their workflows to allow for maximum efficiency. Sick of watching our clients cobble together various tools with disappointing results, we decided to create comprehensive solutions to meet all their needs.
We recently launched our newest tool with that goal in mind. Meet Eniture Technology's latest app, Real-Time Shipping Quotes for BigCommerce. This best-in-class multi-carrier app has a broader range of capabilities and a more all-encompassing list of features than any of its competitors.
We designed our Real-Time Shipping Quotes app for BigCommerce to be a single, unified solution for customers who needed:
Both parcel and LTL freight capabilities

An app that could provide

both

real-time shipping quotes for BigCommerce customers at checkout

and

allow them to print labels for their orders
Let's go over all the features Real-Time Shipping Quotes for BigCommerce has to offer.
LTL-Specific Features
When you enable your LTL freight provider(s) in the Real-Time Shipping Quotes for BigCommerce app, it will automatically retrieve your negotiated rates and present them to your customers at checkout. No matter what time, day or night, your customers will be able to see available LTL freight rates at checkout without needing to call you during business hours for a quote.
There are also customization features to allow you to tailor the text shown to customers when your negotiated LTL freight rates are displayed. Furthermore, you can specify your pallet's weight and the maximum weight per pallet, and they will be factored into the cost to provide the most accurate quotes possible. The available origins and destinations will depend on what areas within the US and/or Canada the specific LTL provider supports.
There are also different liftgate options to choose how your customers are offered the service. Our app will identify residential addresses and allow the option to require lift gate service on deliveries to all residential addresses. This allows you to avoid costly provider fees added to your bill that can quickly eat up your profits.
Parcel-Specific Features
Real-Time Shipping Quotes for BigCommerce will also provide customers with your negotiated shipping rates for your enabled parcel carrier(s) during the checkout process. Once again, this will happen automatically, 24/7, without the need to contact you.
The origins and destinations available will depend on what is supported by the carrier. However, origins are confined to the US or Canada. Also, while you can ship to any country FedEx, Purolator, or UPS allows, some UPS resellers don't provide quotes outside the US.
You can choose which services from each provider you'd like your shoppers to be offered. Then you can customize the mark-up amount for each service. You can choose to charge customers an additional flat dollar amount for specific services or add on a chosen percentage. You can even choose to include insurance in shipping rates that include specific products that may need added protection.
Additional Features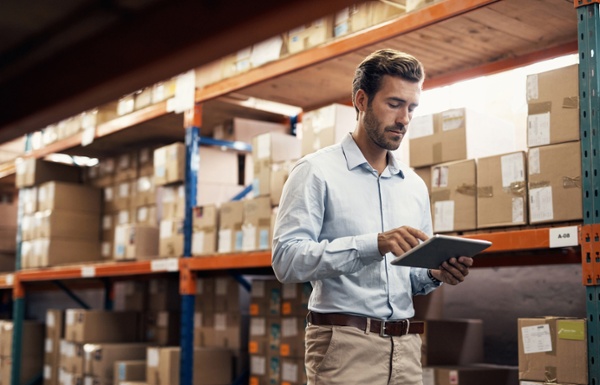 There are many features that apply to both LTL freight and parcel shipments. Many of these features allow you to customize a variety of different aspects, factors, and options to best suit the needs of your business and customers. This makes the process as seamless and accurate as possible to avoid any difficulties or additional costs that could lead to heightened cart abandonment.
Origin-Based Options
There are several customization options to help you offer the most accurate rates. Many of these options are based on your shipping origin. Real-Time Shipping Quotes for BigCommerce allows you to define multiple warehouse locations. You can also define products that drop ship from vendors to make sure the distance is accurately accounted for.
Shipment-Specific Options
Many options center around the needs of the particular shipment in question. You can use shipping groups to identify any shipping requirements or rules necessary for specific products — like perishable items or products that need LTL shipping — to offer free or flat rate shipping rates on products in each group. You can mark up the cost of any service by the dollar amount or percentage of your choice, as well.
Destination-Based Options
Other options allow you to customize settings based on the shipping destination. You can elect to:
Treat all destinations as commercial addresses

Treat all destinations as residential addresses

Have the app automatically detect the address type to dynamically include the residential delivery fee in the applicable shipping quotes
There's also an option to disable shipping quotes when the system detects a PO box address.
Further, options based on the destination include offering customers in-store pickup and local delivery options based on their distance from the origin warehouse. When local delivery is chosen, you can choose to charge an additional fee. Also, have the carrier's transit time or estimated delivery date displayed alongside rate quotes. You can even adjust the order cut-off time, fulfillment days offset, and shipment days settings to automatically adjust these estimates.
Other Options
There are also some additional options that aren't location-specific. Some of these include support for products that ship hazardous materials and opting to have LTL freight and parcel rates dynamically presented when both types of providers are enabled. These options allow for more flexibility and a better customer experience.
Supercharge Your Shipping With FreightDesk Online and Add-On Apps
Real-Time Shipping Quotes for BigCommerce, like all our Eniture apps, easily connects to FreightDesk Online. FreightDesk Online is our all-in-one postal, parcel, and LTL freight shipping platform. Integrating with FreightDesk allows you to ship via USPS, UPS, FedEx, and 29 different LTL carriers.
It also provides powerful automation features, like our automatic imports for order details, to help streamline your shipping process. Our partnerships with ShipEngine and Stamps.com also give FreightDesk customers access to:
A free Stamps.com account

Discounts of up to 62% off UPS 2nd Day Air®️ and 48% off on UPS®️ Ground
FreightDesk Online is your one-stop shop to process shipments, print BOLs and shipping labels, and schedule pickups. You know what works best for your business. So our mix and match postal, parcel, and LTL freight options allow you to choose multiple shipping methods for a single order or fulfill orders from multiple locations using different shipments.
But the customization doesn't stop there.
Our apps provide additional functionality like tax-exempt checkout and our distance-based shipping calculator. Our Standard Box Sizes plugin is a customer favorite. It identifies the packing method using the fewest boxes and provides step-by-step graphical illustrations so you can replicate it. Along with saving money on shipping supplies and rates — even when carriers charge by dimensional weight — the minimalist packaging is more eco-friendly. This addresses a growing concern for consumers.
The Comprehensive Option You Need
Real-Time Shipping Quotes for BigCommerce is the perfect all-inclusive option. It allows you to customize every aspect of your shipping process. You can do things in a way that works for you and add the extra features you need. To learn more about FreightDesk Online, check out our series comparing it to the top competitor platforms on our blog. If you have any questions, feel free to contact us any time!
About Eniture Technology
Eniture Technology specializes in helping e-Commerce merchants grow by providing useful information, digital marketing services, off-the-shelf apps that solve common problems, and custom programming services. Please contact us if you need help growing your online business or implementing the concepts presented in this blog post.
Interested in learning more? Check out our free guide, A Beginner's Guide To E-Commerce Shipping and subscribe to our blog!