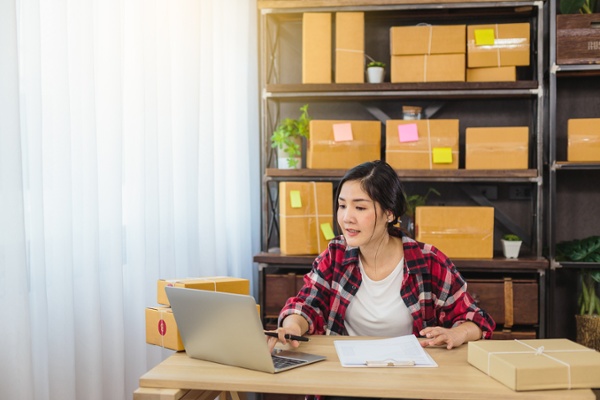 FedEx is one of the largest parcel carriers in the industry, and of its many sectors and operations, FedEx Freight is the largest. It's no wonder that they're America's largest LTL carrier or that their array of LTL Freight services are popular throughout North America. That's also why it's no surprise when we get questions like, "How do I print FedEx labels in Shopify? Is it not an option, or is there a problem with my FedEx label printer?" and, "Why can't my Shopify Shipping customers see FedEx negotiated rates?" Luckily, we have the answers.
How Can I Print Shopify Shipping Labels?
The short answer is this: You can't. At least, you can't get there by using Shopify Shipping alone. In addition to a compatible FedEx label printer, printing FedEx labels in Shopify requires a third-party solution. Don't worry; we wouldn't promise you answers, then say, "you can't," and call it a day. That's obviously a profoundly unsatisfying answer. Never fear. We've got your back! Let's go into more detail on the reasons to put your mind at ease and a tangible solution as an alternative.
Why FedEx Is Largely Absent From Shopify Shipping
Shopify Shipping supports default integration with your country's available Shopify carriers and allows the use of Shopify's negotiated rates (and sometimes your own), calculated shipping rates displayed at checkout, and the ability to print shipping labels at a discount. While USPS, UPS, DHL Express, and Canada Post are all Shopify Shipping carriers, FedEx isn't. As a third-party carrier, there are some differences in available capabilities.
What About My Own FedEx Negotiated Rates?
Yes, you can activate shipping with FedEx and display your own FedEx negotiated rates to customers as long as you have carrier-calculated shipping enabled. It's included in the Advanced Shopify Plan and the Shopify Plus Plan automatically. However, you can also add it for a monthly subscription fee. Alternatively, if you elect to pay your existing plan annually rather than monthly, you can contact customer service to request the feature be added for free.
Unfortunately, according to the Shopify help section, they only support displaying discounted rates for FedEx 2 Day, FedEx Express Saver, FedEx First Overnight, FedEx Ground, FedEx Priority Overnight, and FedEx Standard Overnight. They don't seem to support carrier-calculated rates for FedEx Freight. So if you have any freight needs, it doesn't appear that Shopify Shipping has a solution for you.
Finding the Right Solution
We understand that all these obstacles can be frustrating. However, as an official Shopify partner, we can help. What you need is something comprehensive, flexible, and customizable that solves both these problems without adding additional steps, requiring excess time, or introducing needless complexity. We just so happen to have the perfect solution.
It solves these Shopify issues and provides access to several tools and features that work together seamlessly and provide numerous additional benefits that streamline your shipping processes, provide far more flexibility, save time and money, and generally make life easier. Plus, it's extremely scalable and customizable, so no matter how your business grows or what your future needs are, you can simply build upon your existing foundation to help your eCommerce business reach new heights. Say hello to FreightDesk Online!
FreightDesk Online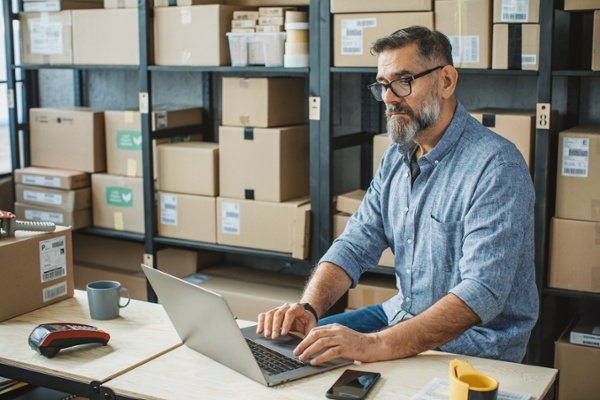 FreightDesk Online is a powerful shipping platform. This integrated cloud-based solution solves all your shipping issues. It's perfect for sellers on Shopify or any other platform who need to connect their online store with FedEx and FedEx Freight, as well as those looking for a single solution to integrate multiple stores across platforms.
While there are plenty of FedEx-related Shopify apps, they often have holes that don't allow them to meet all your needs. Also, solving this specific problem with a targeted plugin won't help if there are any future shipping issues. It's also only a short-term solution if your business grows so much that you need more automation and streamlining. FreightDesk Online solves all these problems at once, and then some.
There are other shipping platforms that integrate all your stores in one place. But most aren't enabled with any LTL freight features, let alone built specifically for joint postal, parcel, and LTL capabilities. Users with LTL shipments would be forced to manage their business across multiple platforms. Plus, many of our platform's features are unparalleled by competitors.
Advanced Postal, Parcel, and LTL Freight Capabilities
We have your postal and parcel needs covered with integrations for FedEx, UPS, and USPS. We also offer some of the best discounts in the industry, like up to 62% off UPS Second Day Air and 48% off on UPS Ground. On top of our incredible negotiated rates, we eliminate many minimum shipping requirements and standard surcharges. We also provide every FreightDesk Online customer with a free Stamps.com account. This saves them over $200 in subscription fees each year!
As for LTL shipments, we have direct integrations for more than 25 LTL carriers and several of the industry's top 3PLs. In fact, FreightDesk Online is the only postal and parcel-enabled shipping platform with multiple LTL freight options. That's not the only way that FreightDesk Online centers flexibility, either. We let you mix and match postal, parcel, and LTL freight options by allowing both multiple shipping methods for a single order and order fulfillment from multiple locations using different shipments.
Compatible Eniture Apps
FreightDesk Online is a broad solution. It allows you to add any specific features you need with our completely compatible Eniture app solutions. That way, it takes care of big sweeping changes and accommodates the little fixes unique to your business. For example, it automatically imports your order data, eliminating the time and frustration of manual entry. However, our compatible Eniture apps can take it even further and make your shipping a near point-and-click process.
More specifically to your situation, FreightDesk Online will connect to your eCommerce stores, including Shopify, and your postal, parcel, and LTL freight carriers, including FedEx and FedEx Freight. It will allow you to print labels and bills of lading. You can buy a compatible FedEx label printer or use an in-store FedEx label printer.
However, suppose you specifically need something to retrieve your negotiated FedEx Freight LTL rates & display accurate LTL freight quotes automatically to customers on Shopify. In that case, our FedEx LTL Freight Quotes app for Shopify is the perfect, targeted solution for this specific need.
FedEx LTL Freight Quote App for Shopify Shipping
Our ​​​​FedEx LTL Freight Quote app for Shopify Shipping​ has features designed to help your business thrive. For example, many eCommerce business owners have been in the unfortunate position of sending an LTL shipment to a customer's address for a lift gate delivery only to find that it's a residential address. They had no idea until FedEx slapped them with their residential delivery and lift gate fees, each of which can exceed $100!
That's why our FedEx LTL Freight app is equipped with automatic residential address detection. If the customer enters a residential address, it can automatically include these delivery fees in the customer's quoted rate. Commercial customers will get the regular rate without the residential delivery fee. They'll also have the option to choose lift gate delivery. Plus, it has customer-friendly features to help boost conversions. These include automatically presenting in-store pickup, local delivery, and hold-at-terminal options exclusively to customers for whom those pickup and delivery options apply.
More Apps From Eniture
Other useful app integrations include address validation, tax-exempt checkout, and our distance-based shipping calculator. Plus, we have a Standard Box Sizes plugin. It identifies the most economical packing strategy for each order to save money and provides the most accurate quotes. It even sends out FreightDesk Online step-by-step graphical illustrations to walk you through the packing process. This:
Enhances the customer's unboxing experience and brand opinion

Saves money on packaging

Positions you as a more eco-friendly brand to

environmentally conscious

consumers
The Bottom Line
Running a business is challenging, and no eCommerce platform is perfect. This is especially true when you sell via multiple platforms, use less common shipping methods, or require more flexibility. You need a solid shipping solution that can accommodate all your needs, as well as change and grow with your business.
FreightDesk Online more than fits the bill. We have quite a few individual features that most shipping platforms just can't touch. However, when you add them all together, our platform has an unprecedented combination of functionality, flexibility, and features that you just can't get anywhere else.
To learn more about specific ways we can help your business, contact us today, and we'll be happy to answer any questions you may have and provide any information you need.
About Eniture Technology
Eniture Technology specializes in helping e-Commerce merchants grow by providing useful information, digital marketing services, off-the-shelf apps that solve common problems, and custom programming services. Please contact us if you need help growing your online business or implementing the concepts presented in this blog post.
Interested in learning more? Check out our free guide, A Beginner's Guide To E-Commerce Shipping and subscribe to our blog!