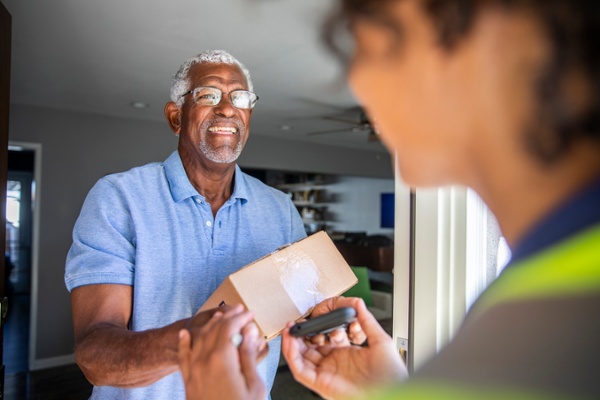 Customer expectations for e-commerce delivery options are constantly in flux. While the pandemic caused a huge boom in e-commerce sales, it also made consumers more aware of the issues they have with e-commerce and gave them more opportunities to think about the e-commerce delivery options they prefer. Let's take a look at some statistics on the growing trends surrounding the e-commerce delivery options they want and discuss how you can meet their needs.
Trends in E-Commerce Delivery Option Expectations
Once COVID-19 is behind us, e-commerce store owners will be back to competing with brick-and-mortar retail at full strength. Unfortunately, customers are not forgiving of retailers who don't meet their expectations. If you expect to keep their business, you'll need to make sure you can satisfy (or exceed) those requirements. Let's look at some data on consumer shipping expectations and developing trends.
Speed Is Key
Consumers increasingly want faster e-commerce delivery options. Today, 63% of customers say delivery speed is an important factor. Although 77% will still pay for faster shipping, the meaning of 'fast' has changed. Amazon's free two-day Prime shipping, and now, one-day, same-day, and two-hour options, have caused customers to expect faster delivery from everyone. Two-day shipping comprised nearly a quarter (23%) of 2018​ orders, and the expectation keeps growing.
If there's any doubt about Amazon's role in the shorter delivery time expectations, one survey made a strong case using a graph that perfectly illustrates the connection. This AlixPartners survey asked consumers the maximum wait time acceptable for free shipping. More Prime customers said same-day to three-day shipping than non-Prime customers, while more non-Prime customers found six to seven days acceptable. The statistics on speed expectations for e-commerce delivery options show just how fast consumers expect delivery.
80% of consumers want same-day delivery while over half (56%) under 35 expect it, with 61% willing to pay extra. Almost all customers (96%) interpret "fast delivery" as same-day delivery. Just under half (49%) of customers say the option makes them more likely to shop online, while a quarter will actually abandon a purchase if it isn't an option. One survey even showed that 61% of consumers now want orders delivered within three hours.
Free Shipping
Not too long ago, people expected shipping to either be fast or free, understanding that expedited shipping costs more. They didn't seem to mind waiting a little longer to save money. Three-fourths of customers now expect free shipping on all orders, up 7% from just last year. Most consumers (65%) now seek the minimum order value for free shipping before adding items to their cart.
Customers expect more free e-commerce delivery options, as well, with 39% expecting free two-day shipping. In fact, 29% have abandoned a purchase upon learning two-day shipping wasn't free. Free Buy Online, Pickup In Store (BOPIS) options are becoming progressively popular, too. Among those aware of the options, 70% tried them, mostly to avoid shipping fees.
Convenience
According to the National Retail Federation, convenience is vital to consumers. Increasingly busy lives necessitate increasingly convenient options. While it's clearly an important factor, customers seem unaware of how important it is. While 83% agree convenience is important, only 13% rated it as the most important factor. However, 97% have abandoned purchases due to inconvenience. It clearly matters more than they're willing to admit.
This becomes even clearer because, for 50%, convenience influenced at least half of their purchases. While 86% agree online shopping is more convenient now than five years ago, 36% say retailers still aren't meeting their expectations. It's possible that since the majority (66%) use a delivery service like Amazon Prime (and 25% use multiple), their standards have increased.
They increasingly use BOPIS options for convenience, as well. Customers now pick up 30% of deliveries from alternate locations. The vast majority (90%) say BOPIS options are convenient, and many have already tried options like register, curbside, and alternate location pickup, while the vast majority are interested in trying them.
Related Customer Expectations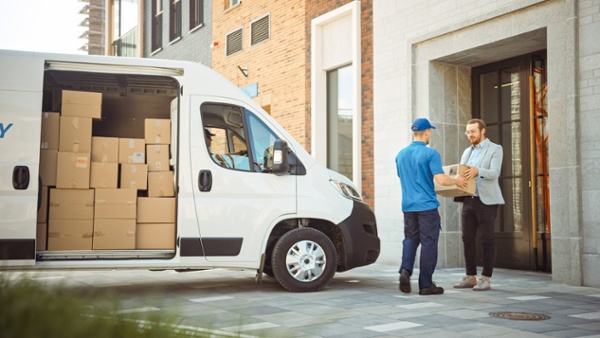 On top of having high expectations for the e-commerce delivery options themselves, customers are also more particular and less forgiving about how delivery options are provided. Not only do e-commerce retailers have to provide the right shipping options moving forward, but they must also ensure the options meet customer standards. Here are some of their post-purchase expectations.
Accurate Order Tracking
Customers want the ability to track orders accurately. Sending SMS or email shipping updates is favorable to expecting customers to use the tracking code, sometimes multiple times a day, to find out about status changes. Around 20% of consumers don't believe they can trust the estimated delivery date. Automatic alerts each time their package is moved can increase consumer confidence and reduce stress, making them far more likely to be satisfied and loyal customers moving forward.
Positive Communication
No matter what carrier you use, issues are bound to come up. No ​carrier is perfect, and many unexpected delays are out of their control. While some shipping complications are inevitable, it's important that when they occur, you communicate with your customers about them. Always preemptively update customers on delays. Don't wait for them to call you and ask about the issue.
Also, don't blame the carrier. It will just seem like you're passing the buck in an attempt to avoid accountability. As the retailer, it is ultimately your responsibility. Instead, simply inform them of the issue, apologize for the inconvenience, and express how much you appreciate their patience. In the long run, they'll have much more respect, understanding, and patience for retailers who warn them of delays ahead of time and don't shirk responsibility.
How to Deliver
It's important to understand and meet customer expectations for e-commerce delivery options. Customers are willing to abandon the entire purchase at the last minute and avoid retailers who don't meet their needs. The best way to handle e-commerce delivery options is to offer a variety of choices that appeal to the needs of as many customers as possible. Some stores offer as many as seven options, though obviously, that won't be possible for everyone.
The minimum best-case scenario for e-commerce delivery options seems to be:
At least one free option

The option to pay for expedited shipping

The option to use a pickup location like UPS Access Points
The more options you can offer, the more customers will be satisfied, especially if there are multiple free options like free two or three-day shipping, the option to pick it up in a local store for free, and alternative pickup locations like those offered by UPS.
The Bottom Line
Customers' standards are increasing rapidly. Their options are also growing as the industry expands and more people start selling on platforms like Etsy, Shopify, and Amazon every day. That means they can afford to be more selective, as well.
It's understandable that not every online retailer—especially smaller, online-only retailers—can afford numerous shipping options or even fast and free shipping at all. Remember, though, that doesn't mean all is lost. The e-commerce landscape is shifting towards customer experience, and that's already the dominant differentiating factor when customers choose a retailer.
Even if you can't afford Amazon-level shipping options, providing an exceptional experience is often enough to make up for it. Look at Etsy, where shipping often takes over a week and free shipping is rare. Providing the e-commerce delivery options customers want is important. But if you can't meet all their exceptionally high expectations, there are still other ways to compensate.
If you'd like to learn more about how Eniture can help you meet customer expectations for e-commerce delivery options or hear about the other solutions we offer, feel free to contact us, and we'd be happy to help!
About Eniture Technology
Eniture Technology specializes in helping e-Commerce merchants grow by providing useful information, digital marketing services, off-the-shelf apps that solve common problems, and custom programming services. Please contact us if you need help growing your online business or implementing the concepts presented in this blog post.
Interested in learning more? Check out our free guide, A Beginner's Guide To E-Commerce Shipping and subscribe to our blog!