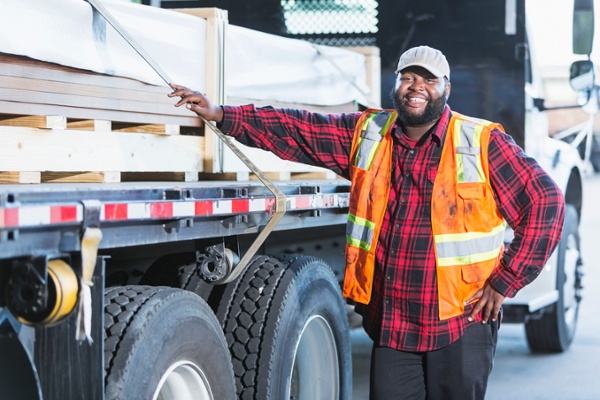 What is an "LTL volume quote," or "volume quote," and how does it relate to other options for freight shipments? Obtaining a volume quote is the first step to perform when you need to send a volume LTL shipment. Read on to learn more about these types of shipments, why they exist, and how they can help you with your supply chain budget.
LTL Routes and Customers
The trucks that Less-Than-Truckload (LTL) carriers use to pick up freight run daily established routes. Each route services multiple customers. Typically, that means they only allow each customer a certain number of pallets, also known as "handling units," for each load. The limit varies by carrier, but typically it is between six and eight pallets per shipment.
In order to maintain the route and keep things moving as efficiently as possible, the carrier must maintain those limits.
Each Customer Has Specific Needs
LTL carriers run a specific route. Each customer along that route usually needs to send LTL freight shipments. High volume times can hit multiple customers at the same time — during high-traffic shopping seasons, for example. If a shipper on the route exceeds the limit, the truck may not have the capacity to pick up the freight of the other customers along the route.
Setting limits ensures that every customer will have their shipments picked up on time. Customers whose freight does not get picked up on time tend to be very unhappy with their carriers — and are more likely to choose another carrier as a result. Not only is that hard on the trucking company, but it can also be equally difficult for the other clients on the route, who may see their costs increased.
Larger-Than-Normal Shipments: How an LTL
Volume
Quote Can Help
Notifying your LTL carrier when you have a shipment that exceeds its handling unit limit allows it to provide you with an LTL volume quote so you can compare it to the cost of a truckload shipment. With truckload shipping, also called full truckload shipping, you're purchasing the entire capacity of the trailer. There are many advantages to truckload shipping, but the cost won't be one of them if the number of handling units is marginally greater than the limit imposed by the carrier for a standard LTL shipment.
If you have a larger-than-usual load, one that will take you above your carrier's handing unit limit, you can contact the carrier to ask for a volume quote. An LTL volume quote is still for the partial use of a trailer. More than likely, your LTL carrier will still use the remaining space for other shipments. You should also get a truckload quote from a freight broker if your shipment has more than ten pallets or you think it will take up half or more of a semi-trailer.
In some cases, a truckload shipment will be cheaper even if your shipment won't take up most of the semi-trailer. There are a number of advantages that truckload shipments have over volume LTL shipments. Choosing to send a large shipment via volume LTL shipping instead of truckload is usually better because it is cheaper and the advantages of a truckload shipment aren't important to the shipper. If you want to get an LTL volume quote from your LTL carrier, here are some factors to keep in mind.
1. Delivery date guarantees are suspended.
You're still relying on a spoke and hub transportation network optimized to get standard LTL shipments to their final destinations. The LTL carrier will give your shipment a lower priority so it can continue to meet its published and guaranteed delivery times for standard LTL shipments. Volume LTL shipments don't enjoy the same promises.
2. You'll avoid some fees common to standard LTL shipments.
If you neglect to get and execute on an LTL volume quote when it's warranted and the truck on your route picks up your shipment anyway, you'll likely incur some significant fees. Since it's possible to get an online quote for a standard LTL shipment without specifying the number of handling units, these fees won't be included in the quote. Excessive length fees, over length fees, and the fee for exceeding linear foot thresholds are examples. When you get a volume quote, you'll provide the carrier with all the details in advance. Then your quote will be inclusive of all costs.
3. The cost of your shipment may be lower than the quote you obtained on your own.
In most cases, getting a quote for an LTL freight shipment requires the origin and destination postal codes and the total weight per freight class. The number of handling units isn't required to get a quote. If you attempt to send the shipment without first obtaining the volume quote and the LTL carrier picks it up, your cost will likely be higher due to the additional fees you'll incur. However, if you notify your carrier in advance, the volume quote will often be less than the quote you got on your own. Why? Most LTL carriers welcome volume LTL shipments. They just don't like being surprised by them.
How Does an LTL
Volume
Quote Work?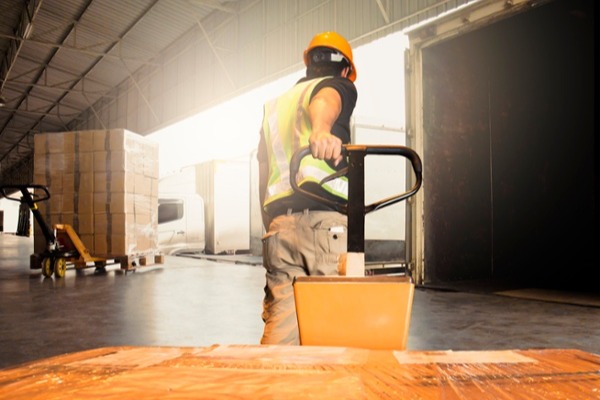 If a client has a larger-than-usual load that goes above the carrier's usual limits, they can get a volume quote for the shipment. Using a volume quote will allow the cargo to efficiently make it to its destination while still keeping costs as low as possible.
Step One: Contact your LTL carrier.
The customer will need to get in touch with the carrier and notify the carrier about the shipment details. In order to get a volume quote, the customer cannot simply have a shipment waiting when the usual truck shows up. The carrier will need to make arrangements for that specific shipment.
Step Two: Give your carrier the shipment details.
Inform your carrier about:
The shipment's origin and destination

The weight and dimensions of each handling unit

When the carrier should pick up the shipment

Any needs that must be met at the pickup and delivery locations
Step Three: Your carrier gives you a volume quote.
The carrier will evaluate the information you provided and give you a volume quote for the shipment.
Step Four: Decide if you want to book the shipment.
Decide if you want to accept the quote and book the shipment. If you have quotes for alternative shipping methods, such as truckload, you'll want to include them in your decision-making process.
Step Five: The carrier will dispatch a truck to do the pickup.
Usually, the shipment will be picked up by a truck that isn't running the route that normally services your business. However, your normal route driver may still perform the pickup if the LTL carrier has good visibility to the amount of freight it expects that day and your shipment will fit. The carrier will inform you about what to expect when you book the shipment.
Step Six: In most cases, the truck takes the shipment back to the terminal.
Often, the shipment will not go straight to its destination. That is why volume LTL shipments take longer to arrive at their final destination than truckload shipments. At the terminal, the shipment will be matched up with other partial loads to make the most efficient use of the truck possible, given the circumstances.
Step Seven: The shipment goes to its destination.
The shipment leaves the origin terminal and enters the LTL carrier's transportation network. There, it is advanced to the delivery terminal that will make the final delivery. The shipment may be cross-docked at more than one terminal in the carrier's spoke and hub network. Due to its size, it may experience delays if there isn't space readily available on the semi-trailers that are moving freight between the terminals in the network.
A volume quote is the middle ground for a large shipment that exceeds a carrier's limit for handling units on a standard LTL shipment but doesn't quite reach the level of a truckload shipment, which can be significantly more expensive when a substantial amount of a semi-trailer won't be required.
About Eniture Technology
Eniture Technology specializes in helping e-Commerce merchants grow by providing useful information, digital marketing services, off-the-shelf apps that solve common problems, and custom programming services. Please contact us if you need help growing your online business or implementing the concepts presented in this blog post.
If you are interested in offering LTL freight as an option on your online store, take advantage of our free guide on LTL freight.