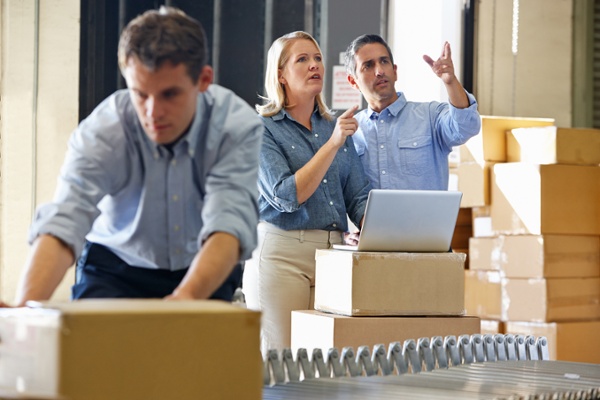 UPS recently sold its LTL shipping business, causing some panic. While their e-commerce customers had three months prior notice before the sale went through, you might be unsure how the shift could affect you and your business. The possible implications might be huge, even causing ripple effects throughout both the shipping and e-commerce industries.
Several of you have many important questions regarding the future of UPS Freight—now going by the new name TForce Freight. Given the seriousness of the topic, the pressing nature of the inquiries, and the possible repercussions, we wanted to address the subject immediately. We'll provide as many answers as possible regarding what happened since January, then fill in the blanks about what happens next as best we can. Here's what we know.
What Happened With UPS Freight: Specifics and Details
We've compiled the key details to help you navigate the change moving forward. Many industry experts and news sources have thoughts and predictions on what this means for UPS, TFI, and their Freight customers, as well as the overall industry. Let's start with the specific details of the acquisition. Then we'll get into expectations for where we go from here.
What Happened and When
Just two months after buying DLS Worldwide, TFI International Inc., a Canadian transportation and logistics company, announced their plans to buy UPS Freight for $800 million. The deal was announced in late January 2021 and officially completed on April 30th.
Why Did It Happen?
That depends quite heavily on who you ask. According to UPS, the decision was based on their "better, not bigger" business philosophy, stating that they're now free to focus on their core services and providing value to their customers. They also admitted to assessing their portfolio before deciding.
According to TFI, UPS Freight was barely covering costs. Freight Waves corroborated this sentiment in their article on the sale. They stated that UPS Freight only made a profit one out of the last three years. The benefits of selling likely didn't hurt either. As part of the deal, TFI and UPS have worked out a mutually beneficial arrangement.
Alain Bédard, the CEO of TFI, is quoted by Transport Topics as saying, "This deal is strategic to us, but it's also strategic for them."
He went on to explain their agreement and called it a win/win scenario. TFI will fulfill its goal of expanding into the US, allowing them to continue serving existing UPS LTL customers.
UPS will also get something out of the deal—aside from the $800 million, that is. They'll keep handing TFI's domestic package deliveries, leveraging their existing network and reach to aid TFI in their US expansion while gaining plenty of customers.
What Happens Next?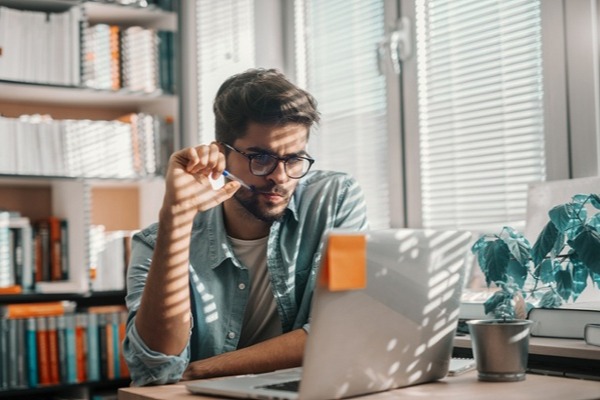 Each group has different plans and goals moving forward, many of which are in direct opposition. Let's answer this from every perspective to be thorough and get the whole picture.
What's Going to Happen to UPS Freight?
The small truckload segment will be absorbed into TFI, becoming a part of its existing truckload business. Alternatively, the LTL division will work within TFI's LTL business, but it will do so independently as TForce Freight. The existing 14,500 UPS Freight workers will become TFI employees.
What Happens Next for UPS?
They plan to rebuild their finances by paying off long-term debt and refocusing on their core services, like small parcel delivery. Next, they'll likely begin preparing for the next battle on the horizon with Amazon Shipping, as FedEx already has.
They're not leaving LTL or UPS Freight altogether, though. Their five-year contract with TFI puts UPS in an incredibly unique situation. They'll become a reseller of what are, in essence, their own (former) company's services.
They'll be providing the one-of-a-kind Ground Freight Pricing service. Basically, non-palletized parcel groups over 150 pounds can be treated like normal UPS Ground parcels for cheaper than LTL costs. Their stock price is expected to benefit from this arrangement, as well.
What Happens Next for TFI?
TFI's acquisition of TForce is the latest in a long and successful series of moves to grow their LTL business and expand into the US. They decided to focus on US rather than Canadian expansion because the Canadian LTL market is much smaller with more established and aggressive competitors.
They're expected to quickly make TForce profitable based on past performance. While their partnership with UPS is only contracted to last the next five years, comments made by TFI's CEO hint at the possibility of much more.
He's quoted as having said, "When we talked to the team there at UPS, we all agreed that this is not a one-on-one deal. I think that time will prove that this is like an iceberg. What you see today is just one part of a transaction that could be way bigger over time," among other cryptic statements.
Whether he's suggesting a simple extension of the agreement or something much bigger is unclear. It looks like only time will tell, indeed.
What Happens Next for Their Competitors?
There's plenty of speculation and educated guesses as to what happens next for competitors of UPS and TFI, as well as the industry as a whole. Everyone seems to agree that massive changes are ahead, even if their exact nature can't be accurately predicted. Some believe the industry is subject to greater changes and more competition than ever before.
National carriers aren't the only issue either. There's been a rise in hybrid and regional carriers popping up across the country. They're fighting tooth and nail to pry as much business as they can away from the nationwide shipping giants, and they're gaining ground. Competition will probably grow fiercer. But it's anyone's guess who will come out on top.
Existing UPS Freight Contracts and Accounts
This move has caused panic among those previously working with UPS Freight. Resellers and 3PLs are wondering if this voids their contracts. Everyone who relies on UPS for LTL Freight is afraid they'll need a new provider. Even if TForce continues working with UPS Freight customers, there are plenty of questions. But don't worry, we've got answers.
Does This Void Reseller and 3PL Contracts?
No. According to TFI, they plan to honor all existing UPS Freight contracts. They can still choose to revisit, renegotiate, or decline to renew them in the future, though.
Do Existing Customers Have to Sign Up All Over Again?
No. According to the TForce homepage, users will be sent to UPS.com to log in or sign up. So you can use the same account and log in for a seamless transition.
Will UPS's APIs Still Work With TForce?
Many customers invested in UPS's application programming interfaces (APIs). Since the company will be serving UPS Freight customers via UPS's site and platforms using their existing accounts, they say there should be no change.
Things to Be Aware of Moving Forward
Industry experts and news outlets pointed out some things that customers should know. TFI's knack for maximizing profits makes them very successful but also prone to cutting costs. UPS Freight customers got great deals due to UPS's incentive to bundle services and lower costs to gain parcel customers. TFI has no such incentive.
While TFI seems sincere in their plan to keep customer experience the same, that doesn't stop them from raising prices or breaking up service bundles. It's highly recommended that you take this opportunity, while the industry is a bit knocked off-center, to see if you could save money by changing how you ship certain things.
The Bottom Line
Many are still, understandably, in shock and feel this all happened too quickly. Both companies seem dedicated to making the transition as smooth as possible. However, we can't know what TFI will do in the future. As long as you do your research to find the best alternatives, have other options lined up as insurance, and pay attention to any changes, everything should work out. For advice or help finding the right option for you, contact us today!
About Eniture Technology
Eniture Technology specializes in helping e-Commerce merchants grow by providing useful information, digital marketing services, off-the-shelf apps that solve common problems, and custom programming services. Please contact us if you need help growing your online business or implementing the concepts presented in this blog post.
Interested in learning more? Check out our free guide, A Beginner's Guide To E-Commerce Shipping and subscribe to our blog!