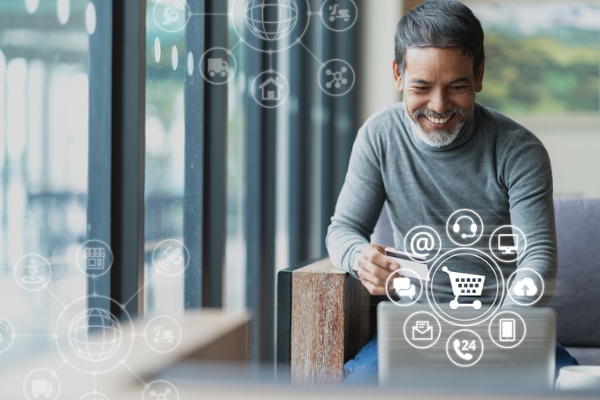 Small retailers are always tempted to turn to different online marketplaces to sell their products. While such a decision comes with a variety of benefits, it also brings a few risks to the table. Besides high fees and inventory issues, selling your products without building a website forces you to give up control. Putting the sales into someone else's hands may seem like an easy way out, but it can hinder branding efforts and hurt your budget. While ignoring marketplaces entirely is a poor strategy, building your own website first can come with many benefits, including storefront management. This article dives into the website vs. Amazon FBA debate and how to get the best of both worlds.
Rent vs. Ownership: The Not-So-Obvious Value of an E-Commerce Website
The e-commerce industry is growing 23% year-to-year. However, a surprising 46% of American small businesses still don't have a website.
Many e-commerce retailers shy away from building a website because they lack information. Why spend time and money on a website when someone else like Amazon or Etsy has already done it for you? When it comes to a website vs. Amazon FBA and other third-party marketplaces, the second option seems easier. But let's take a second look.
Renting Marketplace Space
When you work with a marketplace, you essentially rent space on their website. While you get full access to such perks as an extremely wide audience, fulfillment centers (like Amazon FBA), and customer services management, it all disappears when you stop paying "rent."
You are entirely dependent on one marketplace, which is free to raise fees, change their Terms of Service, or even ban you altogether. When you decide to stop working with such a storefront, you are left without any equity. Essentially, you'd need to restart your business from scratch.
Owning Your Own Website
Building an e-commerce website is similar to building a house. You need to invest time, money, and effort to make it work the way you want it. Then you need even more effort to market your products.
However, all the effort you put into a website has an impressive ROI. You start by working for your website, and with time, it starts working for you. Polishing your site is like paying a mortgage. You are investing money while gaining equity.
At the end of the day, you have a fully functional storefront, which abides solely by your rules.
Tandem vs. Competition
When comparing your own website vs. Amazon FBA or Walmart, you should understand that websites and marketplaces are two completely different approaches to selling your products. While it's easy to compare and contrast them, there is no need to choose one.
Marketplaces come with a variety of impressive benefits for small e-commerce retailers. However, they don't provide sufficient equity. Without a website, your marketplace collaboration is a temporary solution that can fail at any time, forcing you to scramble for new options while losing revenue.
Website vs. Amazon FBA: Hidden Dangers of Working with Third-Party Storefronts
Working with third-party storefronts can be beneficial for small businesses. However, the industry giants tend to worry more about revenue than about sellers. This leads to unexpected issues.
For example, the COVID-related surge of online shopping caused marketplace giants like Amazon and Walmart to review their return algorithms. In some cases, they deem it to be cheaper to refund the customer without asking them to send the item back.
It makes economic sense for the marketplace since they don't need to process the return. However, retailers are left without money and without products. Such a refund policy can hurt a small business tremendously.
This situation shows how vulnerable retailers are to the adjustments made by marketplace giants. Without a website to fall back on, these changes could put you out of business.
From Control to Equity: The Undeniable Value of Building Your Own E-Commerce Website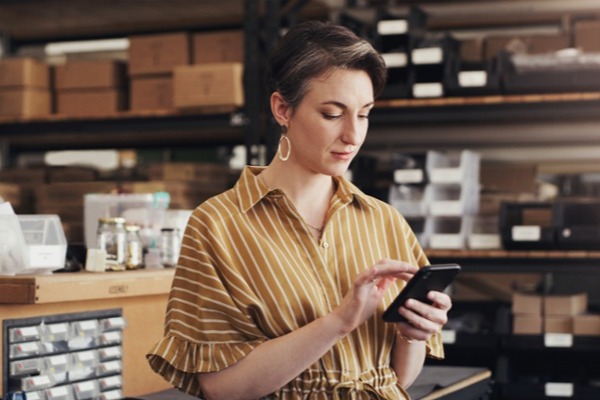 Studies show that by 2040, 95% of all purchases will be made through e-commerce. If companies relinquish full control of their products to giants like Amazon or eBay, the big chunk of revenue from this 95% will go to them, as well.
Here are a few other reasons why building your website is a must for all e-commerce retailers, regardless of their size and experience.
1. Omnichannel Storefront Management
By sticking to just one marketplace, you are limiting your options tremendously. With numerous online storefronts available on the market, taking advantage of as many as possible can improve your company's profitability.
However, working with each marketplace separately is time-consuming. It can lead to poor inventory management and costly mistakes like overselling.
If you build a website, you can take advantage of omnichannel e-commerce software. It will use your website as a data source to adjust your listings on different marketplaces. This way, you can avoid inventory errors while taking advantage of multiple storefronts.
In this case, the website vs. Amazon FBA rivalry is replaced by a partnership. By building a website, you improve marketplace management.
2. Word-of-Mouth Marketing
Let's say you sell high-quality running shoes on Amazon. A customer buys your product and goes out for a run. A friend asks them where they bought such amazing shoes. What do you think the customer says? That's right. Amazon.
No matter how good your products are, by selling them on Amazon, you are improving Amazon's reputation, not yours.
When you have your own website, you don't just get awareness after selling products. You can implement numerous referral tactics that bring new people to your website. Any word-of-the-mouth marketing your customers do will benefit your brand, not the marketplace.
3. Branding
Branding is a highly important element of your business success. More than 75% of people refer to certain items by brand names. The more you grow your brand, the more likely people are to turn to your store to buy it.
Branding efforts make a memorable impression on customers and keep them coming back for more.
Many customers simply don't pay any attention to the brand name when buying off marketplaces. They read reviews, choose the best price, and make a purchase. This makes branding extremely tough.
Meanwhile, all your branding efforts across other channels like social media are mostly useless since you can't refer the customer to a website. By giving them a link to your Amazon page, you contribute to Amazon branding efforts much more than you do to yours.
4. Competition
Marketplaces are highly competitive. Sometimes you have to compete against thousands of other retailers to push the product through. Even if you are using all the available paid services a marketplace offers, you may never win the coveted Buy Box.
When you create a website, you still need to compete. However, the competition isn't as fierce since many small retailers don't bother with websites and proceed straight to marketplaces.
5. Control
When you create your own website, you have full control of aspects such as layout, content, images, coding, and much more. You choose how your listings appear to the customers, how to arrange customer support, and which ads to post.
Even better, you can optimize your website for SEO by inserting keywords in all the right places instead of where the marketplaces deem necessary. You can use the website for lead capture, branding, retargeting, and customer retention efforts.
With a website, you can directly achieve your sales and marketing goals instead of adhering to a plethora of marketplace rules.
The Takeaway
The website vs. Amazon FBA (or other marketplaces) comparison isn't always necessary. Both tools are important to the survival and growth of your business. While online marketplaces are a fast and convenient way to sell your products, they sometimes hurt your business instead of helping it.
By creating a website, you can build equity while improving brand awareness, streamlining marketing efforts, and improving omnichannel storefront management.
About Eniture Technology
Eniture Technology specializes in helping e-Commerce merchants grow by providing useful information, digital marketing services, off-the-shelf apps that solve common problems, and custom programming services. If you're interested in accelerating the growth of your online sales, please contact us. You might also enjoy this free information on the 10 reasons why you should be using HubSpot to grow your e-commerce business.