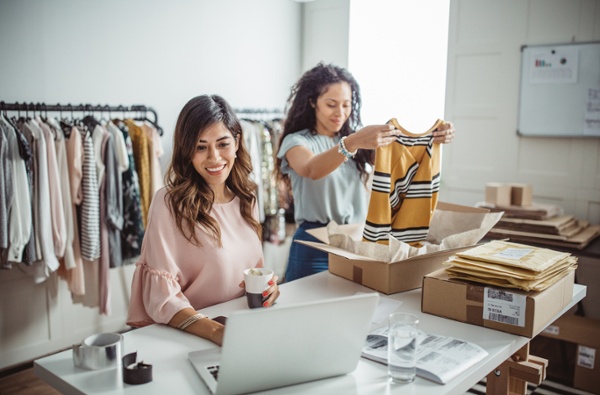 eCommerce business owners face a great many challenges. The industry is constantly evolving, and competition is fierce. After all, what changes faster or has more popularity than the internet? However, people often vastly underestimate how difficult it is to run a successful eCommerce business long-term compared to a brick-and-mortar one. In this article, we'll talk about those difficulties and how shipping costs can figure into the success or failure of your business.
Online vs. Brick-and-Mortar Stores
Small business owners with physical stores have a 22% chance of failing within their first year. By their fifth year, that number jumps to 50%. However, for eCommerce store owners, a whopping 90% will fail within their first 120 days. Pretty big difference, right? Many factors contribute to this disparity, including the plethora of options online customers have to choose from and Google's algorithm favoring local search results.
While eCommerce customers can simply switch between tabs to compare prices at different stores, in-store customers would have to visit several locations, note the prices, and then double back to whichever ends up being cheapest. But when customers are already in a store, they think they might as well just buy it there. The physical aspect also makes abandoning their cart harder — and impulse buys harder to resist.
Many eCommerce consumers shop online to save money, often doing extensive comparative research to find the best deal. Furthermore, online shoppers frequently use browser extensions to alert them if something is cheaper elsewhere. So, getting sales often means keeping prices as low as possible. That's true in every business; the goal is to keep expenses down and maximize profits. But as you can see, eCommerce businesses have less breathing room than traditional stores.
They can't afford to spend more than they have to, especially on something like shipping that cuts into the profits of every sale rather than being a one-time expense. Still, many eCommerce businesses don't realize they are overpaying for shipping, let alone how much they're losing on packaging mistakes. Let's look at some of the most common packaging mistakes driving up shipping costs.
1. Oversized Boxes
Many shippers understand that the weight of the package will be a factor in their shipping costs. However, they may not realize that the "billable weight" can be either the actual weight of the package or the dimensional weight, whichever is greater.
Basically, to determine the dimensional weight, services take your package's volume and divide it by 139. Keep in mind that the dimensions are rounded up to the next whole number before they're multiplied, and the final dimensional weight will be rounded up, as well. If the final number is more than the actual weight, you'll be charged based on dimensional weight instead.
Since the process uses multiplication, the addition of a single inch could make a huge difference.
Example:
10 * 8 * 6 = 480/139 = 3
10 * 8 * 7 = 528/139 = 4
As you can see, one inch seems trivial. But it can drive your dimensional weight up, and even a small increase repeated time and time again can add up quickly.
You also have to consider carrier limits. For example, depending on the carrier, distance, and specific service you use, a single inch over the limit could triple your shipping costs instantly.
Solution
Fitting items into the smallest box possible is the best way to avoid overspending. It can be difficult to determine the best way to package items to make the most of the packaging you have and utilize space as efficiently as possible. Our Standard Box Sizes plugin is a helpful tool for packing items in the most efficient way possible to help you save on dimensional weight charges, as well as packaging materials.
2. Forgetting About Pallet Size for LTL Freight
LTL freight uses the standard NMFC freight classification system to break shipments into freight classes, which determine shipping costs. This has been the standard method since 1956. However, as of late, more carriers have been persuading shippers to use dimensional weight for their LTL shipments.
As we've discussed, dimensional weight is often more expensive for the shipper. In the case of LTL shipments, though, it's even more precarious. LTL shipments aren't shipped in boxes by themselves; they're palletized. When measuring the dimensions of the shipment, the pallet size will count towards the total volume.
This means, if you have a box that's 20"x20" loaded onto a standard 48"x40" pallet, the measurements of the pallet more than double the dimensions of your shipment. Even if your shipment fits the pallet's dimensions exactly, the extra six inches between the boxes and the ground added by the pallet will count against you.
This can have devastating consequences. While the differences can be costly with traditional shipments, LTL shipments have even more dramatic increases. We go into more depth on the reasons for this and provide several examples in another article on the topic if you want to learn more.
Solution
The NMFC has been the standard for nearly half a century, and there's a very good reason for that. It's a fair and universal system on which everyone can agree. Ask your carrier or 3PL provider to use the NMFC freight class system. If they refuse, find one that will. It will be a huge benefit in the long run to reducing your shipping costs.
3. Shipping Every Item in a Box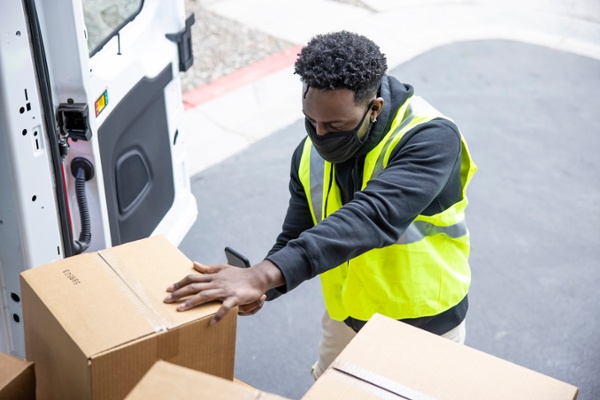 Boxes are pretty much considered the default packaging for any shipment. There are boxes big enough or small enough to fit just about anything. Many carriers even have programs to simplify shipping that charge based on what size box the item fits into rather than the weight. While having a bunch of boxes in different sizes and shipping the item in whatever box it fits into seems very convenient, it can also be bad for shipping costs.
There are times when a box is just more than what's actually necessary for the item to ship safely. Also, putting items that don't truly require a box into one anyway may cause you to spend more on the kinds of filler packaging materials that shippers add to boxes to take up any extra space.
Solution
Consider packaging alternatives to standard boxes like poly mailers. Shipping smaller and less fragile items in the envelope-like alternatives can provide more than enough protection while significantly cutting costs. The lighter weight may even allow shipping options and cost savings that wouldn't be possible using boxes.
4. Paying for Packing Supplies You Could Get for Free
Many eCommerce shippers buy their boxes, filler materials, and other shipping supplies from shipping supply stores. These retailers may even give a good deal to businesses buying a certain quantity at a time or per month, and they may offer other discounts. This often seems like a great deal, and compared to their standard prices, it often is. However, it isn't the best or most affordable option.
Solution
Many carriers will give you free boxes and packing materials depending on the kind of account you have with them and the services you use. Also, don't just consider the physical supplies used to ship things. The cost of postage is part of your overall shipping costs, and it adds up, as well. Consider a Stamps.com account, or even better, partner with a useful service or platform that offers a free account like our shipping platform, FreightDesk Online.
The Bottom Line on Shipping Costs
eCommerce can be a difficult business, and costs add up quickly. Every dollar you save, especially on the core functions of the business that are most often repeated, will also add up to huge savings in the long run. Keep an eye on every dollar of your shipping costs, and always be on the lookout for new and better ways to save.
If you'd like to learn more about how we can help you streamline your business and save money, please don't hesitate to contact us.
About Eniture Technology
Eniture Technology specializes in helping e-Commerce merchants grow by providing useful information, digital marketing services, off-the-shelf apps that solve common problems, and custom programming services. Please contact us if you need help growing your online business or implementing the concepts presented in this blog post.
Interested in learning more? Check out our free guide, A Beginner's Guide To E-Commerce Shipping and subscribe to our blog!