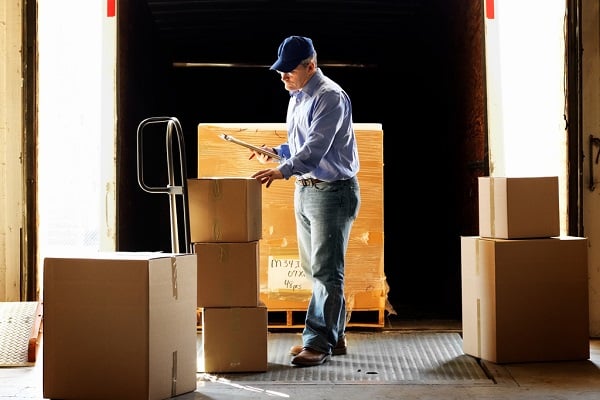 For a long time, there's been something missing from the available services offered in the LTL freight industry. e-Commerce retailers selling fragile, large, or difficult-to-install items need a level of extra care and service for their deliveries. In the shipping industry, this is known as white glove delivery. The only problem was, no LTL carriers offered the service.
For a long time, this left retailers who needed it in a tough spot. Luckily for them, the LTL freight industry is stepping up to meet this need. FedEx Freight Direct now offers similar white glove delivery benefits for LTL shipments that are available for other shipping methods. Let's go over what white glove delivery typically includes. Then we can break down what FedEx Freight Direct offers, as well as other available options.
What Is White Glove Delivery?
White glove delivery is an enhanced delivery service meant to exemplify the highest standard of excellence. They pack and handle the item with extra care and provide tracking details and notifications with arrival updates. You can usually pick a date and time window to have the item arrive to ensure you'll be home when it's delivered.
Then they bring it inside, put it where you want it, and typically remove the packaging, so you don't have to deal with the cleanup. Some carriers will also set up or install the product, depending on the service you chose and the item being delivered.
When the item being delivered is replacing a previous model (like when you get a new refrigerator or stove), it's common, but not universal, for the carrier to remove and dispose of the old one for you. The specific services can depend on the carrier you use, though many of these are considered standard white glove delivery services.
What Did E-Commerce Merchants Do Before?
Without the ability to request white glove delivery on their LTL shipments, e-Commerce retailers had to use more than one carrier. They'd use their regular LTL carrier to handle the shipment most of the way. Then, they'd request Hold at Terminal service.
Hold at Terminal is when the carrier ships the package to one of their service centers. This allows the customer to pick up the package. However, e-Commerce merchants who needed white glove delivery would have a last-mile delivery company in the area handle the white glove delivery service.
This was a logistics nightmare for many e-Commerce sellers, and it made providing accurate shipping quotes at checkout very difficult, if not impossible. That's why FedEx Freight Direct stepping up and creating a service to fill this need for LTL shippers is such a relief for many in the e-Commerce space.
What FedEx Freight Direct Offers
FedEx Freight Direct is a step up in LTL delivery services. A package would usually just be delivered and left outside the business or residence. But now you can request that they bring it inside. Instead of being given a general delivery date with no specified time of arrival, now customers can choose a two-hour window that works best for them, so they can be sure to be home when it gets there. They can even get notifications with updates for added convenience. Customers can also choose the service level that meets their delivery needs. Here are the service level options.
Basic
The Basic service option lives up to its name. FedEx Freight Direct will deliver your package and bring it in the front door, back door, or into the garage. Basic deliveries don't require a signature. So if you need someone to sign for it, you'll need a higher service level. They won't move it to another floor; a Basic delivery only applies to the ground level of the location. They also aren't able to handle pallets that exceed 2,000 pounds.
Basic by Appointment
Basic by Appointment is the same as the Basic option; however, the date and time of delivery will be set beforehand. They'll still only deliver to the ground floor, and the pallet can't weigh more than 2,000 pounds.
Standard
It looks like Standard has all the features of Basic by Appointment. However, only Basic and Basic by Appointment have the 2,000-pound pallet limit. Standard still delivers to the ground floor only. They don't specify each service offered at every level. But each level will usually contain all the services offered in the last, plus some additional services.
Premium
Now, Premium is where you really start to notice the special treatment. At this level, you can have deliveries that will require more than one person to handle. You can even have them put it in any room you'd like, on any floor. Also, upon request by the customer, they'll remove the packaging.
Pick-Up
They also have the standard customer pickup option. This allows the customer to come and get the package from the FedEx service center like your typical FedEx Hold at Location service.
Additional Details and Restrictions
FedEx Freight Direct does offer a lot of the same services as traditional white glove delivery. But there are some exceptions to be aware of. While white glove delivery often includes installation of the item and even removal of the item that it's replacing, FedEx Freight Direct doesn't do either of those.
Also, if the package has pre-assembled furniture, you'll need written approval before they'll deliver that. You can have pallets over 2,000 pounds delivered. But no single package can weigh more than 300 pounds on its own. Customers also have to opt in to receive any of the notifications available.
How Will This Affect FedEx LTL Freight Quotes?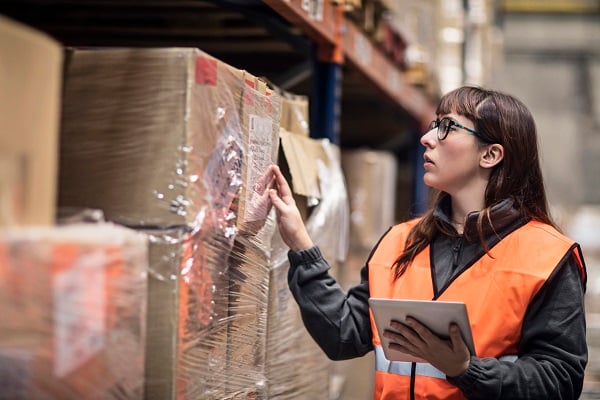 White glove delivery does cost more than normal delivery. The cost of adding white glove delivery can depend on anything from the size, weight, shape, and freight class of the package (which will affect how it needs to be handled and how difficult it is to move) to the location and travel distance between the pickup and delivery sites.
Some areas are easier to navigate than others, like big cities, and distance means more time spent on the delivery. Where you want the item to go, including the number of floors they have to move it between, will also change the price. All these factors will determine the final cost of white glove delivery.
When using an app to determine your FedEx LTL Freight Quote, the end result won't be accurate if the different pricing variables aren't taken into consideration. All Eniture's LTL Freight Quote products for FedEx are currently being updated with the proper support for these calculations. By the first week of October, they should be compatible with the new service offerings.
Is FedEx the Only Carrier Offering LTL White Glove Delivery?
For now, it looks like FedEx Freight Direct is the only major LTL carrier that supports white glove delivery for LTL shipments. At least, they're the only one that explicitly states their white glove delivery service is available for LTL shipments. However, given the fast-paced and competitive nature of the shipping business, it's very likely that other LTL carriers will follow suit rather quickly. Currently, it looks like the only other options are last-mile delivery services and 3PL providers.
Peace of Mind Delivered
White glove delivery doesn't just take care of all the practical issues that come with the kind of packages that need extra care. It also gives the e-Commerce retailer and the customer peace of mind. Both parties can rest easy knowing that the shipment will be well cared for, arrive on time, and be brought inside by professionals.
With the hectic and busy lives we all live these days and all the stresses we're constantly confronted with, one less thing to worry about is no small feat. That can be the one thing we can let go of to finally relax.
If you have any questions about white glove delivery or want to discuss how Eniture can help your e-Commerce business, feel free to contact us.
About Eniture Technology
Eniture Technology specializes in helping e-Commerce merchants grow by providing useful information, digital marketing services, off-the-shelf apps that solve common problems, and custom programming services. Please contact us if you need help growing your online business or implementing the concepts presented in this blog post.
If you are interested in offering LTL freight as an option on your online store, take advantage of our free guide on LTL freight.