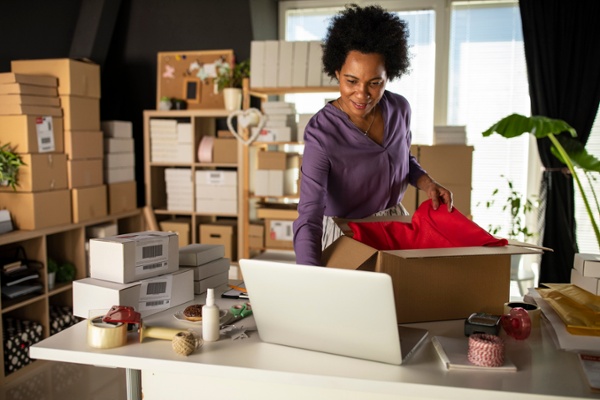 As the 2021 holiday season approaches, people seem to be getting (more or less) back to normal. Now, we all get our lives back, right? Well… Not exactly. We hate to say it, but things actually aren't better than in 2020. The supply chain hasn't recovered from the last year and a half yet, and it's getting hit hard again.
Preparing for holiday shipping in 2021 won't be a repeat of last year, and if it isn't done carefully, the consequences could be dire. Let's look into the causes of this catastrophe, the fallout likely to follow, and the ways e-Commerce businesses can attempt to mitigate the damage.
Manufacturing Issues Facing E-Commerce
Many issues are compounding to create a chain reaction.
Commodity Prices and Shortages: Shortages have made products harder to produce. Plastic costs alone

rose around 52.45%

between May 2020 and ​August 2021.

Production: Workers are in short supply. With the workers manufacturers do have in close quarters, Delta outbreaks can bring everything to a screeching halt, as

seen recently

in China and Vietnam.
Delivery
To keep costs low, they cut many shipping containers, ferries, and cargo ships off the water to compensate for low spending, leading to a shipping container shortage. Equipment shortages, demand spikes, clogged ports, the March 2021 canal mishap, constant storms, and a huge jump in e-Commerce activity were just too much. The entire system started breaking down.
FedEx and UPS also usually suspend delivery guarantees for the holidays. Between Thanksgiving and the New Year, Americans send an excess of a billion packages. While both carriers painstakingly plan for the increase, the constant rise in packages and the winter weather conditions mean they often fall short of their goals and behind on delivery deadlines.
​Both suspended guarantees in 2020 at the end of March due to COVID-19. While they have recently reinstated many of them, not all of them are back up yet, and they just announced some extensions and adjustments to their guarantees for Texas that went into effect on September 14, 2021 "until further notice," again citing the impact of COVID-19.
​In 202​0, delays for holiday package deliveries were significantly higher than in previous years. COVID-19 was forecasted to cause a 14%-18% delay in delivery times on average, with large, populous cities like NYC predicted to wait as much as 25%-30% longer than typical delivery times. When it was all said and done, they actually managed to hit on-time percentages in the 90s. But this year, it's hard to tell what will happen.
What That Means for the 2021 Holiday Season
While there are likely to be consequences we can't yet predict, there are some effects we can clearly see coming. You need to start preparing for holiday shipping now because of:
Increased Shipping Times: If backlogs continue and demand keeps rising, waiting weeks or months could become very common. Once out of inventory, restocking will take far too long to not affect the holiday.

Product Shortages: With no way to get more inventory once sold out, items will likely stay that way.

Reduced Product Options: Offering more options leaves more room for error, so many businesses are consolidating their options to simplify.

Supply and Demand Fluctuations: Supply and demand is always a delicate balance, but when the cost of shipping suddenly increases between

three

and

seven times

the usual cost, that's bound to tip the scales. Plus, without certainty about how much supply there is and people already being careful due to unemployment, it's going to be volatile. Prices are about to see a huge spike due to manufacturing and shipping cost increases.
Preparing for Holiday Shipping Success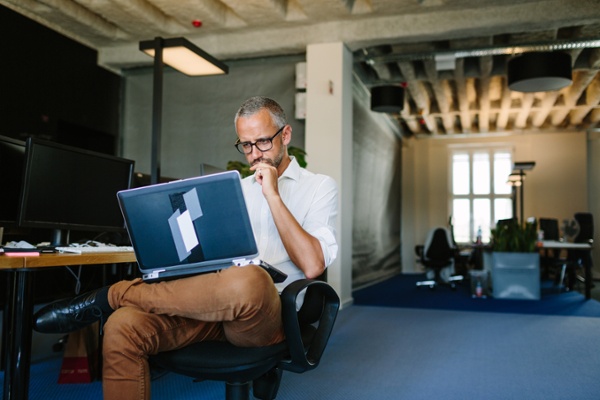 Preparing for holiday shipping this year is going to take some effort. Some of the same 2020 tactics still apply. But many others are unique to 2021 and the issues being faced at every stage of the supply chain across the world. While all this is a huge impediment, there are things you can do to mitigate the impact on your Q4 profits.
Seek US, Canadian, and Mexican Suppliers
The global shipping industry is at a standstill—often quite literally. With everything being so backed up this far out from the holiday, it's even going to be hard for the biggest name brands in the world to move their products. Retailers, logistics giants, and manufacturers are all getting desperate. They're trying anything to get their shipments where they need to go.
If you buy from suppliers that don't need to find a route from Asia to North America because they're already here, the battle is far from over. But now, at least you're better armed. It's going to be a lot easier to get products from another US state or your neighbors to the north and south to arrive before Santa Claus than trying to compete with Hasbro or MGA Entertainment for priority shipping from China.
Stock Up on Inventory and Supplies Early as Part of Preparing for Holiday Shipping
It may seem obvious, but make sure you have your inventory and shipping supplies early. It's also recommended that you stock up on extra products. Then you can meet increased demand without having to get another shipment to come through on time. If you're going to need to restock, don't wait until you're almost out of anything. Get your orders in good and early. Also, try to spread out your suppliers and inventory so nothing gets hit by holdups all at once.
Encourage and Incentivize Early Birds
​​People started searching for Christmas gifts in the spring of this year. This caused a 77% increase in Pinterest search volume for "Christmas gift ideas." People are ready to go all-in sooner than usual. All you have to do is convince them to do their head-start shopping with you.
Encouraging people to get a head start can help you beat the holiday rush. At least, it can give everyone more time to get it done despite issues. Last-minute shopping will likely be very difficult. The longer shoppers wait, the higher the chance that some things won't arrive on time.
Stress the delays and advise buying early. Use email lists and social media to promote extra early deals. The clearer you are from the start, the less likely they are to blame you if something goes wrong. Stress this point with clearly displayed shipping guarantee deadlines and countdown clocks. Remind people that if they don't buy now, they may not be able to buy at all.
Utilize merchandising tactics to promote the sale of some items over others. You can also lead consumers to the products that work best for you. Lead them where you want them to end up to avoid selling out of stock or frustrating customers. That way, they follow the products you highlight to find something perfect for them and for you.
Offer Plentiful Pickup Options
With all the carriers busier than ever before, giving consumers the options to pick their package up in numerous ways will help make sure they get what they need on time and save you the hassle of dealing with shipping backups. Some great non-delivery options include BOPIS (buy online, pickup in-store), curbside pickup, hold at location, and alternative location pickup.
Information at Every Stage of Preparing for Holiday Shipping: The More, the Better
Identify delivery guarantee deadlines as early as possible. Clearly display the last order date that deliveries can be guaranteed to arrive before it's too late. Don't just be transparent, be explicit — overly obvious, even! Also, give them as much tracking data and information as you can. End-to-end tracking with constant updates and clear information will make them feel better and more in control while cutting customer service costs.
Have a Centralized Shipping Platform
Keeping suppliers and inventory spread out is only helpful if you can track it all. An all-in-one shipping platform like FreightDesk Online can help you keep everything visible at a glance. It will also make everything run more smoothly and give the data you need to stay on top of everything.
Accurately collecting and utilizing first-party customer data via AI and consumer surveys can improve your site's personalization and aid your understanding of customer intent and demand. The more accurately you can predict their next move, the better prepared you'll be.
Automate Everything You Can
Even if you start preparing for holiday shipping now, you're going to have your hands full this year. The last thing you need to worry about is manual data entry or sending confirmation emails. Let FreightDesk Online take care of that for you. With our compatible Eniture apps, you can also add additional functionality exactly where you need it.
The flexible platform lets you easily fulfill orders from multiple warehouses and manage your shipping the way you feel is best. With the additional ability to customize the platform with apps and tailor-made software, you can get anything you need out of it to ensure your time is spent on what matters most.
Prepare for the Worst, Hope for the Best
It seems pretty bad this year, and preparing for holiday shipping won't be easy, but we have a lot of ways to try to take control of the situation and make it work. As long as we all do our best to stay calm, work together, and manage expectations, we should get through it intact. We'll see you on the other side.
If you'd like to weather this storm together, we'd be happy to begin a new relationship with you. Contact us today for help getting your e-Commerce business in ship shape.
About Eniture Technology
Eniture Technology specializes in helping e-Commerce merchants grow by providing useful information, digital marketing services, off-the-shelf apps that solve common problems, and custom programming services. Please contact us if you need help growing your online business or implementing the concepts presented in this blog post.
Interested in learning more? Check out our free guide, A Beginner's Guide To E-Commerce Shipping and subscribe to our blog!