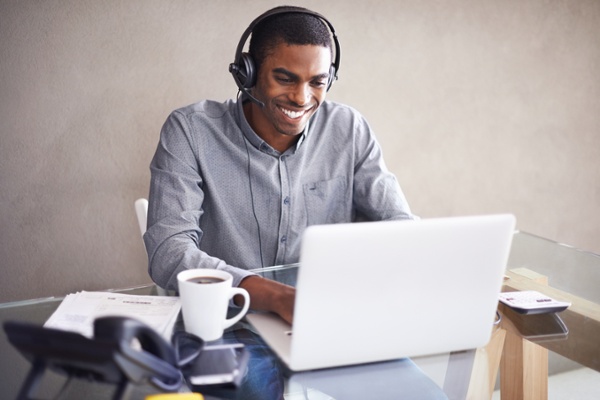 Today's customers know their options, do their research, seek the best value, and don't hesitate to leave brands that fall short. They know what they want, and as omnichannel solutions and customizable support options grow, they expect you to deliver. With customer experience (CX) remaining the biggest deciding factor in brand choice and value, customer service strategy can make or break a business. Customers expect you to prioritize CX and provide quick, personalized solutions with omnichannel support via their preferred communication methods. Those expectations may seem high, but it's definitely worth meeting and exceeding them. Keep in mind that:
Investments in good CX pay off with potentially millions in yearly revenue. Customer service solutions that go above and beyond are undoubtedly worth it, and quality customer service software makes a huge difference. Let's compare HubSpot Service Hub vs. Freshdesk to find the right one for your growing business.
What They Have in Common
When comparing HubSpot Service Hub vs. Freshdesk, you'll notice they have a lot in common. They're both quality customer service management software options, part of larger multi-software integration platforms, and highly rated customer favorites, with industry awards and free basic packages. Many of the platforms' features even have similar ratings.
That's why debating HubSpot Service Hub vs. Freshdesk is so hard. They seem so similar and there's so much specific information available that customers often get bogged down in the details. It can be hard to see the forest for the trees. That's why we've created this comparison guide to help you discover which is best for your business.
HubSpot Service Hub's Unique Focus and Approach
HubSpot is completely customer-centric and focused on excellent and unified CX. In fact, HubSpot was founded around a business idea — or business ideal — known as inbound. Inbound is the idea that people want to be helped by businesses rather than pestered, cornered, and pitched a hard-sell.
Inbound marketing is the strategy of creating content, products, services, or anything else of value that's tailored to the needs, problems, and interests of your audience to help them find you. Once they find your business and take an interest, you can start building a relationship with them based on fulfilling their needs rather than making sales. Throughout your relationship, you provide them with great tools and support. The entire system is built around a customer-first business model.
In addition, HubSpot stands out because they put a premium on collaboration. They explain how their software can help every department, not just customer service. With every department accessing the same tools and information, they'll always be on the same page. Ideally, HubSpot's platform will consolidate the separate divisions of your organization into a single force working in unison toward their shared goals of creating the ideal customer experience and growing the business.
Freshworks's Unique Focus and Approach
At Freshworks, they take a different approach to providing business software. As they put it, "At Freshworks, we don't do different things, we do things differently." They want to be like a friend who helps you with your business, gives honest answers (even if that means they don't get your business), works with you to achieve your goals, and keeps their promises.
They also have some advanced AI-based solutions called Freddy AI. Not only do they provide a chatbot with AI to help customers get answers without the customer service team, but there's also an AI to help agents be more productive and a better friend to the customer. Questions get answered quickly, saving everyone time and allowing agents to help the customers that need them or focus on other important tasks.
HubSpot Service Hub vs. Freshdesk: Unique Features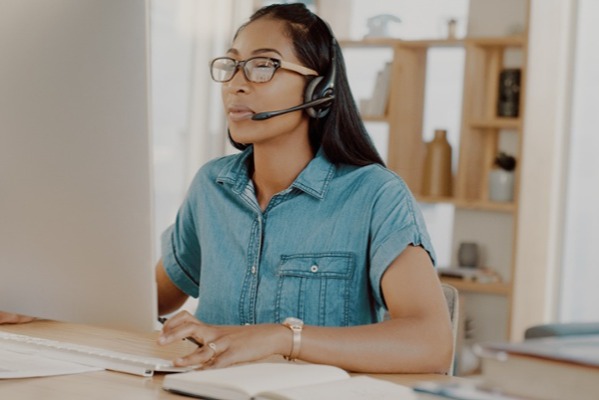 Despite numerous similarities, there are many differences, as well. Each has unique features the other doesn't that help set them apart.
HubSpot Service Hub
HubSpot has two notable analytics software features that Freshdesk doesn't:
Enterprise Feedback Management (EFM): EFM is a data storage center where feedback is organized and analyzed to gain valuable insights. It distills different feedback types into usable and sharable reports. They can use customer, employee, or research records. Reports consist of quantitative and qualitative data to aid businesses in making assessments and basing future changes or improvements on them.
Customer Success Software: This software builds past customers' profiles using their purchase history, support tickets, feedback, engagement, and other data points. These profiles rate the success customers have had with a particular product or service. The success rating is based on a comparison of the expected effect of the product or service and the actual effect experienced. That data can help identify issues and create future models or predictions.
Freshdesk
Freshdesk also has a couple of unique features that HubSpot doesn't, including:
Field Service Management Software (FSM): Mostly used by service-based businesses that have employees who go out into the field for service, maintenance, or repair calls, FSM software is used to track, manage, and optimize field employee performance. It can coordinate their schedules, automate tasks, increase productivity, monitor inventory, and facilitate communication and transparency between management and field service employees.
Social Customer Service Software: This is a clever feature that can be quite useful. It turns social media mentions into support tickets so that agents can handle complaints on Twitter or correct misconceptions about the company on Facebook. This not only ensures that the negative PR isn't spread unhindered, but it also shows that you care enough to respond.
HubSpot Service Hub vs. Freshdesk: Feature Rating
The average customer rating on features can illustrate one software's expertise over another's. The majority of these solutions' features have very similar ratings, so only the ones with a difference of at least half a point will be mentioned. Here are the features they each excel at:
HubSpot Service Hub
Customer Care & Contacts Database

Knowledge Base

Customer Profiles

Reporting
Freshdesk
SLA Management

Simultaneous Multichannel

Conversation Archiving

Lead Development

Mobile User Support
Pricing
The packages for each are priced and bundled differently, so this isn't a one-to-one comparison by any means. But here are the prices along with a general description of each paid package.
Starter:
$50/month

Free CRM

plus 25 basic service features.
Professional:
$400/month

Starter package features plus 22 assorted customization, automation, tracking, and technical features.
Enterprise:
$1,200/month

Professional package features plus 9 added technical features.
Blossom:
$15/agent/month

11 standard support features.
Garden:
$35/agent/month

Blossom package features plus five efficiency features.
Estate:
$49/agent/month

Garden package features plus eight high-performance features.
Forest:
$99/agent/month

Estate package features plus 12 enterprise tailored features.
Value for the Price
Initially, it may seem like Freshdesk is cheaper across the board. However, it seems that HubSpot Service Hub offers several times as many features in each package. In fact, Freshdesk's most expensive package only has 11 more features listed than HubSpot Service Hub's cheapest package.
HubSpot Service Hub vs. Freshdesk: Who Is Better?
The answer depends on what your priorities are. If you don't need a lot of features, have a small team, want field service agents and social media support software, and need advanced AI, then Freshdesk might be a good fit. On the other hand, if you want to get the most value, use the most customer-centric and CX-focused software, have business classes, or prioritize interdepartmental collaboration, then HubSpot Service Hub is probably the way to go. Assess your priorities and business needs to see which solution is the best fit.
If you'd like some guidance about your decision, then feel free to contact us today!
About Eniture Technology
Eniture Technology specializes in helping e-Commerce merchants grow by providing useful information, digital marketing services, off-the-shelf apps that solve common problems, and custom programming services. If you're interested in accelerating the growth of your online sales, please contact us. You might also enjoy this free information on the 10 reasons why you should be using HubSpot to grow your e-commerce business.