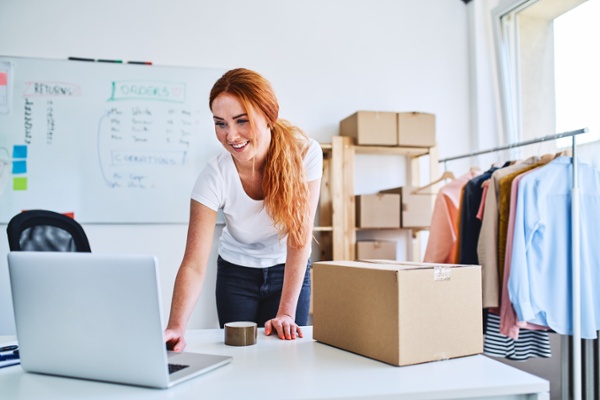 As an e-commerce business owner, there's a lot you have to worry about. Sales, marketing, and customer service are all essential parts of your operation. But it's easy for these different departments to get siloed. When your teams aren't working together to reach the same goals, it's also easy to get sidetracked. HubSpot is a great option to keep all the different aspects of your operation on the same page so you can reach your business objectives and stay on the path towards growth. If you've heard of HubSpot and are wondering, "Is HubSpot a good fit for me?" read on to learn more.
What Advantages Does HubSpot Offer?
HubSpot offers a full suite of tools that you can use to manage marketing, customer service, and sales, all in the same place. This provides a great advantage for many businesses that currently use different software to manage each of these departments separately.
Is HubSpot a Good Fit for Me and My Customer Service Team?
HubSpot has crafted its software with inbound marketing, sales, and service in mind. It's customer-centric and tailors everything to each part of the buyer's journey. HubSpot makes it easy to turn curious prospects into lifelong fans by tracing the steps each customer takes and identifying what part of the sales cycle they're in.
Is HubSpot a Good Fit for Me and My Digital Marketing Needs?
At its core, HubSpot is a customer relationship manager (CRM), but it offers a lot more functionality than other CRMs. Because it's a single tool, you can gain deeper customer insights throughout the sales process without struggling to integrate different tools.
Even so, HubSpot does integrate with many other platforms like WordPress, WooCommerce, Shopify, and Magento. With HubSpot, you can build an SEO-friendly website from the ground up. You can also create email templates, integrate with social media, and personalize communications. You can even automate internal processes all in one place. In addition, it's extremely user-friendly, even for people who aren't exactly tech-savvy.
How Can HubSpot Help Your Business?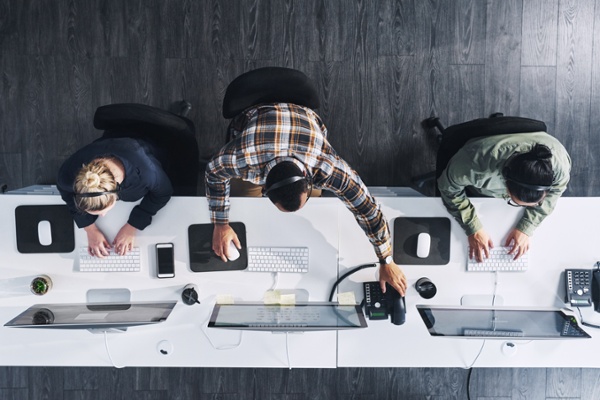 HubSpot focuses on inbound sales, marketing, and services. This centers around the idea that the customers have the power to make intelligent buying decisions on their own.
The buyer's journey starts with the prospect having a problem that needs to be solved. From there, they research solutions to their problem, weigh the different solutions, and finally, decide on a product or service to purchase that solves their problems. Inbound marketing recognizes this process and creates services that assist the customer throughout. HubSpot wrote the book on inbound marketing, so they are deeply knowledgeable and a leader in the industry.
Why Inbound Marketing Matters
Understanding the needs and desires of your audience is a necessary part of generating more leads and ultimately making more sales. Traditional marketing focuses on aggressive, in-your-face tactics, pressuring potential customers to buy now. Inbound marketing, on the other hand, gently guides the potential customer into seeing why your product or service is the best solution to this problem. You can do this by creating helpful, thoughtful content, so they can understand why you're a trustworthy choice.
HubSpot takes the idea behind inbound marketing and applies it to sales and customer service, as well. These processes interconnect so tightly that it makes a lot of sense to integrate them instead of isolating them. With HubSpot, you can create great content that generates interest in what you have to say. Then, you can follow up with sales. Simultaneously, you can ensure customer service is there providing support for any problems potential customers may encounter.
HubSpot helps you delight your customers from the very first interaction they have with your brand. Today's consumers want to make purchases from brands they trust. Those are brands that align with their personal values and speak directly to them. HubSpot makes it easy to personalize content and automate the marketing and sales process. When someone takes an action (i.e., opens an email or does something particular on your website), you can automatically assign that customer a sales team member and identify them as a lead. You can segment your prospects further based on what actions they take, demographics, and other criteria.
Data Is Essential, and HubSpot Delivers
You can gather in-depth insights about each customer. This includes when they last visited your website, what links they clicked, which emails they opened, how long they spend on your site, and more. When you can take a deep dive like this into customer insights, you can better understand which of your marketing efforts are making a real difference and which aren't doing their job. HubSpot offers all this information and more in an easy-to-view dashboard so you can compare metrics at a glance.
I Don't Know Inbound Marketing — Is HubSpot a Good Fit for Me, Anyway?
One of the biggest advantages HubSpot offers is HubSpot Academy. There, you can learn all the ins and outs of inbound marketing, social media marketing, SEO, inbound sales, digital advertising, and more. HubSpot is so confident in their product that they make all their knowledge and expertise available without you having to pay anything. They divide all of this information into helpful and insightful courses. They also offer certifications so you know you and your team are learning every step of the way.
If I Have a Small Business, Is HubSpot a Good Fit for Me, or Should I Wait?
There's no doubt that HubSpot is the cream of the crop when it comes to CRMs. But many smaller e-commerce businesses don't move forward with this powerful tool because they are afraid of the cost. Luckily, HubSpot offers a variety of different plans that can appeal to any size business with any budget. They even offer starter plans and free plans so you can give their tools a try without committing to paying a lot. This means you will not get all the functionality of a full HubSpot membership. But it gives you room to grow with the platform.
Maybe you're wondering "Is HubSpot a good fit for me?" You may be overwhelmed by all the functionality, or just think that it's too much for a smaller business. Maybe you think you don't necessarily need a tool like this. After all, you can use an email marketing tool, a form creation tool, a website platform, and a social media scheduler. But imagine how much easier it is to have all of these tools in one place so you can seamlessly switch between them.
Is HubSpot a Good Fit for You?
If you're likely to use at least a few of the tools that HubSpot offers, it's a great investment. Over time, you may find yourself using more and more of what the platform offers. HubSpot can save you some serious time with all their automation tools, meaning that your marketing, sales, and customer service teams can focus on the more important aspects of helping your business run smoothly.
One thing that's necessary for working with HubSpot (and inbound marketing in general) is the ability to create plenty of engaging content. This can be video, images, blog posts, ebooks, white papers, downloads, etc. Anything that you think your audience may want or need is great for content. A great content strategy and digital marketing plan is a necessary step when working with HubSpot. This is why it's a great idea to work with a professional digital marketing agency that has experience with HubSpot. Eniture partners with HubSpot to offer marketing services and more for e-commerce businesses. If you'd like to learn more about how we can take your business to the next level, contact us for more information.
About Eniture Technology
Eniture Technology specializes in helping e-Commerce merchants grow by providing useful information, digital marketing services, off-the-shelf apps that solve common problems, and custom programming services. If you're interested in accelerating the growth of your online sales, please contact us. You might also enjoy this free information on the 10 reasons why you should be using HubSpot to grow your e-commerce business.