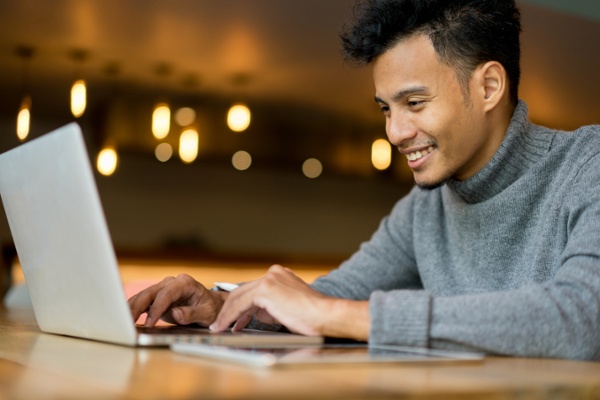 Customer service is one of the most important aspects of your business. If your customers aren't happy, they aren't going to be your customers very long. Customers are also very vocal about companies they like and those they dislike. If you wow them with great customer service, they can be your biggest promoters. Let them down, and they could drive other customers away.
Many software developers have created products to help companies build a customer service team that will help grow the business by turning customers into advocates. You know how important customer service is, so you want to invest in one of these products, but which one should you choose? In this post, we'll compare two of the most popular: HubSpot's Service Hub vs. HappyFox.
About HubSpot's Service Hub
HubSpot had already built a name for themselves as pioneers of inbound marketing before they launched Service Hub. Their popular CRM and sales automation tools changed the way salespeople at businesses interact with leads. A salesperson's job may be over once a lead becomes a customer. But the company as a whole is just beginning the relationship. HubSpot understands this and wanted to create a tool that extends their powerful platform with a range of tools designed to do for customer service agents what their marketing and sales tools did for sales staff. Service Hub combines the features businesses expect in a customer service platform with the power and unified interface that made HubSpot famous.
About HappyFox
HappyFox is a well-known customer support management software suite that is used by several Fortune 500 companies. The suite of products consists mostly of tools to help manage the chaos of customer support, with the core tool being HappyFox Help Desk. The other products in the suite bring additional functionality, such as:
Creating AI-powered chatbots

Automating tedious customer support tasks

Gathering and reporting business intelligence
Service Hub vs. HappyFox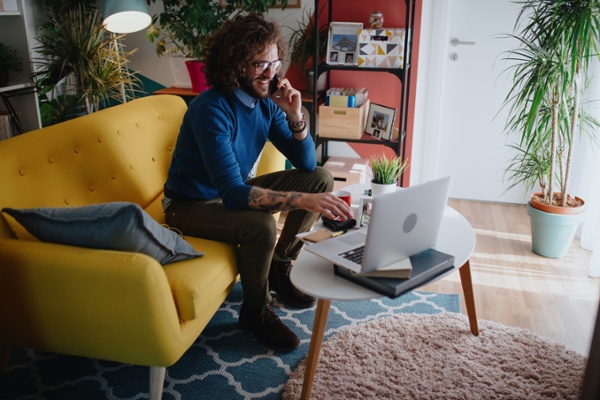 HubSpot and HappyFox are both giants in the industry. Each one enjoys the patronage of major corporations who can afford the best of the best. So when you are evaluating HubSpot's Service Hub and HappyFox, the choice isn't an easy one. To help you understand your options a little better, we'll break down the rest of the post into several categories. For each category, we'll compare Service Hub with HappyFox. At the end, we'll give our thoughts on which software is right in the Service Hub vs. HappyFox debate.
Pricing
All of HubSpot's hubs, Service Hub included, are extensions of their free CRM. Because some of each hub's features are included in the free package, it will cost your business nothing to see if HubSpot is a good fit. For small businesses, the free tier may even be enough to get by with until you grow into the higher-priced package. As your business grows, the price for Service Hub alone comes in three tiers: $45/month, $360/month, and $1,200/month. The number of users included in each tier varies. For the lowest price tier, two users are included. At the highest price, you get ten users before you have to pay extra. You can also bundle all of the Hubs together for extra savings.
HappyFox doesn't offer a free tier, or even a free trial. But they will give you a 30-minute tour of the software with one of their experts. The company no longer publishes the pricing information for their Help Desk software. But older reviews have placed the pricing for the software's four tiers at $29, $49, $69, and $89 per month per user.
Features
Each of the products includes the types of features that you expect from a customer service solution. Features such as conversational tools, help desk and ticket automation, knowledge base support, live chat and AI chat, and reporting will help you better serve your customers. These are available in HubSpot Service Hub and HappyFox, so the answer to the Service Hub vs. HappyFox question may rely on your team's size and specific needs. Each company has different tiers and add-ons that unlock these functionalities. So if you need a specific feature, it's worth comparing the pricing pages to see what you'll need to spend to unlock it on each of the products.
Integrations
Service Hub integrates seamlessly into HubSpot's other products, allowing the data from one to help empower the other. For most other integrations, you'll need to use separate plugins. Third-party developers often provide these plugins, but the list of integrations and extensions is massive. Because of HubSpot's popularity, they have a large community that has created over 500 integrations between HubSpot and other popular tools.
HappyFox is a customer support suite only, so they do not have additional features of their own to integrate with. They do have a large collection of third-party integrations with popular tools and services, however. It isn't as large as HubSpot's. But if there's an integration you must have, it's worth checking to ensure that it's supported by whichever tool you are leaning toward.
If neither tool has the integrations you need, it's always an option to hire your own third-party developer to create the integration for you.
Customer Support
At some point, you may need support from the company you choose to do business with. They are helping you support your customers, but how do they stack up? For HubSpot's free accounts, support comes only from the community. Users who upgrade to the lowest priced tier can get support through email or chat. Customers at higher-priced tiers also have access to phone support.
HappyFox provides support for their products through an email-based ticketing system and online chat.
Training
HubSpot's training is second to none. At the time of this writing, they have 32 pages of certifications. They also have training courses designed to help users make the most of their software, including three pages of courses in the service category alone. The courses are designed around HubSpot software and broader topics that will help you better understand your customers and grow your business.
HappyFox doesn't have the extensive library of training material that HubSpot does. But they do have a YouTube channel with tons of short videos that will help you understand how to use each feature of their software to its fullest. If a knowledge center is a crucial component of your Service Hub vs. HappyFox decision, HubSpot offers more organized resources.
Final Thoughts on Service Hub vs. HappyFox
If your company is considering support desk software in isolation, HappyFox is a more mature product. However, HubSpot's Service Hub becomes the clear winner when you want to seamlessly connect other areas of the enterprise. With HubSpot, you'll be able to combine your CRM, digital marketing platform, and sales enablement tools with your support desk solution.
Eniture Technology offers several solutions to help e-Commerce merchants grow their business. Whether it's digital marketing services, off-the-shelf apps to solve common problems, custom programming services, or simply providing useful and actionable information, it's the goal of everyone here to help your business succeed. If you want to put your e-commerce business on the fast track to more growth, please contact us. Would you like to learn more about how HubSpot Service Hub in particular can help your business deal with the demands of customer support? If so, then check out our blog post on seven ways you can reduce ticket response time using the software.
About Eniture Technology
Eniture Technology specializes in helping e-Commerce merchants grow by providing useful information, digital marketing services, off-the-shelf apps that solve common problems, and custom programming services. If you're interested in accelerating the growth of your online sales, please contact us. You might also enjoy this free information on the 10 reasons why you should be using HubSpot to grow your e-commerce business.