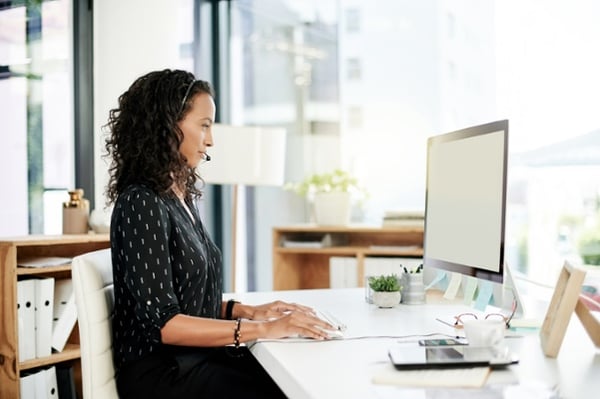 HubSpot Service Hub has garnered a lot of love from SMBs (small and medium-sized businesses), marketers, and review sites alike. Users write rave reviews about it, and it has a rating of 4.3 out of 5 stars. G2 even put HubSpot Service Hub on their 2020 list of the Top 50 SMB Products. HubSpot has a reputation for making tools that are easy to use, affordable, and meet and exceed all expectations. HubSpot Service Hub is no exception.
If you're an SMB looking for a tool to make your job easier, increase conversions, and aid in customer retention and loyalty efforts, then HubSpot Service Hub might just be the answer. If you're not already familiar with it, don't worry. We'll be going over what it is, how it works, and all the features that make it an instant hit and fan favorite among SMBs.
What Is HubSpot Service Hub?
HubSpot Service Hub is easy to use customer service management software that leverages HubSpot's powerful platform to bring together all the tools you need to delight customers and turn them into happy regulars and brand promoters. It's 100% customer experience-focused and helps users adapt their customer service strategy to fit the changing business landscape.
In a world where customers increasingly want quick solutions, personalized, multi-channel support, and better results, an approach to customer service that makes their happiness the top priority is the best way to grow your business. While customer service has always focused on solving the problem to serve the customer, HubSpot Service Hub focuses on the entire customer experience (CX) and offers the solutions they really want rather than the ones they're used to. Let's dig a little deeper into how it works.
How Does HubSpot Service Hub Work?
HubSpot Service Hub brings together some powerful tools for dealing with customer service that will change how you interact with customers, improve productivity, and increase customer retention and loyalty. Let's go over the two most prominent examples.
Conversations
More and more, customers don't want to call customer service or send an email and hope for a reply within a day or two. In fact, 75% of millennials — who make up a quarter of all consumers — avoid phone calls altogether. They want the option to choose their communication channel and have access to other dynamic solutions. Most customer service models, however, don't allow for that kind of flexibility.
Some businesses stick with the traditional model because the idea of allowing customer service communications through multiple channels and needing someone to monitor each of them seems inconvenient and like it would be too much to handle. HubSpot Service Hub allows you to see everything in one place with Conversations, their universal inbox, so nothing slips through the cracks. You can use channels like live chat, chatbots, Facebook Messenger, email, and more, and view all your conversations in the same place all at once.
Knowledge Base
As great as the feeling of helping a customer solve their problem can be, most people actually prefer the convenience of self-help options to solve their problem. This allows customers the personal satisfaction of solving the issue along with the speed and ease that self-serve support offers. It also allows your team to avoid wasting time answering the same FAQs all day. They'll have time to help the customers who really do need them.
That's why HubSpot Service Hub has Knowledge Base. Knowledge Base is like a library for customer service information. Customers can access it themselves 24/7, without having to wait for anyone else. HubSpot Service Hub lets you create your own Knowledge Base in a way that ensures it's on-brand, easy to use, and SEO-friendly. Not only does it improve CX, but it allows you to expand the amount of searchable SEO content you have, bringing in more traffic through organic search results. It's versatile, as well, allowing customers to:
Search the Knowledge Base directly.

Find Knowledge Base articles by searching on Google.

Access answers through chats and chatbots.
Why Choose HubSpot Service Hub Over Competitors?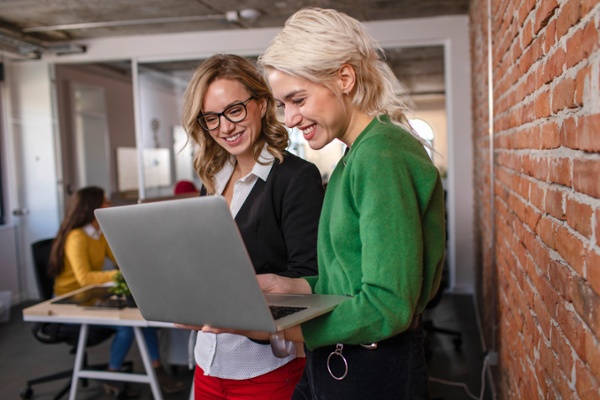 The things that most clearly help HubSpot stand out above the rest are its ease of use, affordability, powerful software options, customer-centric approach, and of course, HubSpot's nearly universal integrations. Thanks to integrations, you can combine the power of HubSpot's tools with outside tools, as well.
All of HubSpot's tools and software are each a powerful force on their own. But they're pretty unstoppable when you combine them. HubSpot integrations allow all of HubSpot's tools and software to come together seamlessly and work as one incredibly powerful all-in-one platform. One notable feature of these integrations is HubSpot's timeline. Let's go over the specifics.
HubSpot Timeline
All customer service data and touchpoints can be combined in the timeline. The timeline is a recorded history of each customer's activity. This includes contact information, interactions with your team, notes, tasks, data, and more. It also adds survey data to customers' timelines so you can segment them by their answers, their issues, and more. Timeline lets your whole team see your customers' journeys with your business at a glance. You can also get important information quickly to help the customer solve their problem and customize their experience. This isn't the only fantastic feature of HubSpot Service Hub, either. Here are some more top examples:
Ticket Automation
Staying organized is important for customer satisfaction. It may not seem like it at first. But if you can't find a support ticket or it's placed in the wrong column, you may not be able to help the customer as efficiently. HubSpot Service Hub allows you to create tickets automatically when your team or customer takes a specific action. This keeps everything organized. Having this done automatically also saves your team time and lets them do other things.
Reporting and Management
HubSpot's reporting and management tools let you collect data from every action taken and bring them together in reports for helpful analytics at your fingertips. You can see data on tickets, response time, Knowledge Base searches and article popularity, and even customer feedback data, all in one place.
Customer Support Surveys
Create and analyze custom surveys that ask the exact questions you need the answers to. Collecting feedback data gives you a better idea of what your customers need, want, and think. Once you have your survey answers back, they'll be added to the timeline, too. Then you'll be able to easily see a customer's answers in their history or even segment your customers by their responses. That creates some very powerful insights.
Final Thoughts
Customer service is evolving. Customers have less patience, expect more, and are more willing to move on if they have even one bad experience. The things they want from a customer service experience are changing, and their priorities have shifted. To be successful, you have to shift with them. HubSpot Service Hub is the answer to consumer needs. Dynamic problems require dynamic solutions, and at HubSpot, they've proven that their platform can evolve to meet any challenge.
Here at Eniture, it's our mission to provide information and solutions to e-commerce merchants to help them grow and succeed. To learn more about how we can help, please feel free to contact us today.
About Eniture Technology
Eniture Technology specializes in helping e-Commerce merchants grow by providing useful information, digital marketing services, off-the-shelf apps that solve common problems, and custom programming services. If you're interested in accelerating the growth of your online sales, please contact us. You might also enjoy this free information on the 10 reasons why you should be using HubSpot to grow your e-commerce business.