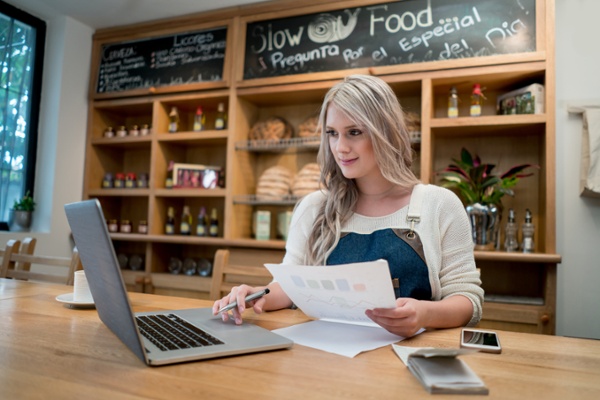 For ambitious individuals with an entrepreneurial bone, there's nothing more exhilarating than starting your own business. Not only does it give you tremendous growth opportunities, but it also allows you to be your own boss, a benefit that inspires 55% of small business owners.
However, despite the possibilities and potential, starting a business does not always guarantee success. Of the businesses started each year, 20% fail within the first year. From there, the failure rate progresses to 30% and 50% by the end of the third and fifth years, respectively. Sadly, most of these businesses fail due to avoidable circumstances that revolve around poor financial and customer management.
Proper financial management plays a crucial role in the success of a business. It allows you to meet your obligations and capitalize on opportunities as they emerge. Without it, the effects on your business can be:
Inefficiency
Low profitability, as you cannot compete
High cost of capital
Low productivity
Legal issues
In a highly consumer-driven market, how your business relates with customers and manages such relationships is important. Customers want brands that they can relate to and which offer personalized solutions. The absence of this translates to high customer churn.
As such challenges relating to poor financial management and bad customer relationships begin piling up, the eventual outcome will be your business's closure. Fortunately, there are digital solutions to help you with these challenges. By using HubSpot's Customer Relationship Management solutions and Intuit's accounting software QuickBooks, you can improve relations with customers and improve financial management.
To make it even easier for you to manage small business finances, Intuit has introduced a solution that allows you to integrate HubSpot with QuickBooks.
Do you want to manage small business finances better and improve relations with your customers? Read on to find out how Intuit's HubSpot for QuickBooks can help and the benefits of HubSpot CRM.
What Is HubSpot for QuickBooks?
When it comes to small business software solutions, HubSpot and Intuit are arguably the two industry leaders. HubSpot for QuickBooks is an integrated financial management and CRM solution by both companies. It has been designed to enhance collaboration and coordination between marketing, accounting, and billing. In doing so, the sales cycle can be accelerated, allowing your business to grow.
Who Can Use HubSpot for QuickBooks?
The multi-pronged relationship between Intuit and HubSpot has been built with small business owners in mind. One of the pain points for such businesses is manually transferring data from CRM tools into financial management solutions after a sale. By combining their portfolios, these two companies have made it easier for you to get paid and manage customers.
At present, Intuit's QuickBooks has over three million users, while HubSpot has 96,000 subscribers. By linking these two platforms, their users will benefit from the convenience. Another objective of this partnership is to help both companies increase their market base.
Though they plan on developing more solutions to help manage small business finances, at present, HubSpot for QuickBooks is only available to QuickBooks Online Advanced users.
Benefits of HubSpot for QuickBooks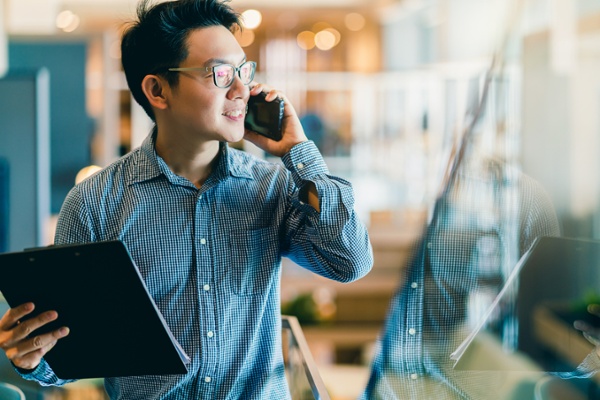 Separately, customer relationship management and financial management solutions give a small business better chances of growing. However, when these two solutions are integrated with HubSpot for QuickBooks, your chances for success and growth increase significantly. Users can expect these three benefits:
1. Improves Cash Flow
As a business owner, making sales and generating revenue and profits is exciting. However, it does not guarantee that your business will succeed. The timing of your inflows and outflows is integral. To succeed, your business inflows must be on time to ensure there are no delays with payments and you do not miss out on opportunities.
Data from a US Bank study suggests that cash flow problems are a significant contributor to the failure of 82% of small businesses. Therefore, improving cash flow should be one of your main priorities. By shortening the time between issuing proposals and receiving payment, HubSpot for QuickBooks can help ensure your business has healthy cash flow.
2. Increased Accuracy
Due to a reliance on manual processes or disjointed systems, human errors often lead to inaccuracies when data is being transferred from one system to another. Such inaccuracies can cost you money and affect growth plans.
With HubSpot for QuickBooks, you can eliminate such errors as data from sales reports is directly sent to the financial management system. Better yet, all data is stored in a centralized point, making verification easy. Along with the accuracy, you will also gain more confidence in your system, affording you the peace of mind that invoice processing will be timely and accurate.
3. Saves You Time
Usually, small business owners lack the resources to have enough personnel to cater to each task. If you have a startup, you may have to perform multiple roles in accounting, marketing, and management.
HubSpot for QuickBooks eliminates manual processes involved with dual data entry while increasing accuracy. This saves you the time taken to transfer data or rectify errors. With the extra time on your hands, you will be better placed to focus on scaling your business.
Benefits of HubSpot for Small Businesses
Over the years, HubSpot has evolved from being just a customer relationship management (CRM) and into a collection of tools that help businesses capitalize on the power of inbound marketing.
1. Improves Relations With Your Customers
Customer retention is key to the growth of your business. For every purchase made, your customers expect equal or greater value. However, this value is not just in the quality of your products. Each customer has unique needs and preferences that you must address if you wish to keep hold of them.
If there's any form of disconnect between your brand and a customer, they'll take their business to competitors. By providing a platform to engage and gain insight into your customers, HubSpot allows you to offer personalized solutions that help reduce customer churn.
2. Website Integration
In the digital era, having a website is a bare minimum requirement for businesses. However, even if your website is up and running, it can be challenging to track its performance. With the HubSpot premium version, you will gain access to a website integration feature.
The integration feature will send notifications when potential clients visit your website. You will also be able to see the pages and information they viewed. This data allows you to structure your marketing efforts in a way that increases your chances of making sales.
3. Social Management Features
With over 3.5 billion users, social media platforms are invaluable online marketing tools. This is why 73% of marketers report that social media marketing is important for their business. If you sell or Facebook, Instagram, and the likes, and you should, then you need HubSpot. This CRM connects with your official social media pages, allowing you to collect customer data. Such insight allows you to personalize communications with customers.
As the number of social media users increases, its value for small businesses will continue to increase. As such, there is no better time to scale your social media marketing efforts, and for the best results, HubSpot is crucial.
Is HubSpot for QuickBooks Worth It?
From external factors such as bigger competitors to capital constraints and inexperience, small businesses face many challenges. Whereas some are beyond your control, you should boost your business's chances for success by controlling internal challenges. HubSpot for QuickBooks helps you manage small business finances, one of the biggest obstacles you will encounter.
Do you run an online store? Eniture Technology is a web technology company dedicated to helping online stores succeed. Contact us today to find out how we can help take your business to the next level.
About Eniture Technology
Eniture Technology specializes in helping e-Commerce merchants grow by providing useful information, digital marketing services, off-the-shelf apps that solve common problems, and custom programming services. If you're interested in accelerating the growth of your online sales, please contact us. You might also enjoy this free information on the 10 reasons why you should be using HubSpot to grow your e-commerce business.