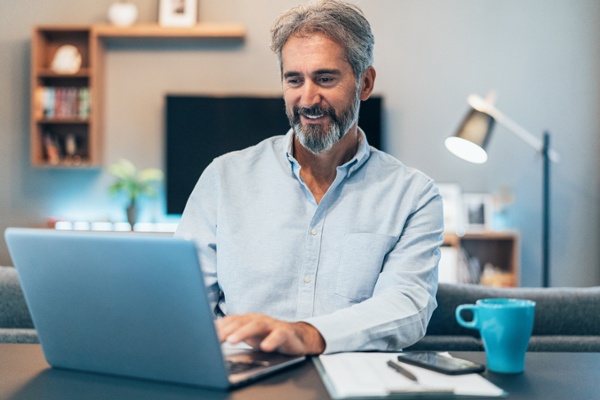 A powerful CRM is the cornerstone of success for growing sales organizations. With the goal of helping companies grow, HubSpot launched its free CRM in 2014. Since that time, the company's popularity has skyrocketed, with roughly 26% of companies in the United States using HubSpot. Much of HubSpot's surge in popularity can be attributed to its free CRM, which is lauded by industry experts as one of the best free CRM software options available.
Designed for use for businesses across virtually every industry, users of HubSpot's free version can enjoy many of the same features included in costly CRMs. For users seeking a CRM with more advanced capabilities, HubSpot offers a full CRM platform designed to appeal to more complex organizations seeking the latest sophisticated features. Below is a comparison of the free vs. full HubSpot CRM and the key benefits of both options.
Free vs. Full HubSpot CRM: What Are the Top Benefits of HubSpot's Free Hubs?
1. Unlimited Users
HubSpot's free CRM is one of the only free CRMs that does not cap the number of CRM users. While most other free CRMs limit the number of users to 10 or fewer, HubSpot's free version can be used by hundreds or thousands of people.
2. Outlook and Gmail Integration
Outlook and Gmail are widely recognized as two of the world's best email providers. Both rank among the top five most widely used email providers in the world, and their free versions rank among the top three best free email providers.
HubSpot's free CRM can seamlessly connect to your Outlook or Gmail inbox. This benefit enables you to send an email directly from the CRM and set up shared team email accounts. Your sales team saves time because they no longer have to enter records twice in two separate locations. Additionally, you can schedule tasks and analyze your email activity to note trends in sales activity.
3. Social Media Management
Research indicates over 90 percent of mid to large-size companies will be using social media for marketing purposes by the end of 2021. The HubSpot team continues to expand its extensive collection of free social media resources, which includes the following:
4. Robustness Compared to Many Paid CRMs
"HubSpot is by far the easiest-to-use CRM...The decision to switch was simple for me. I was spending close to $10K per year on the Salesforce CRM and moved to HubSpot Free and found little to no trade-offs." - Joe Jerome, CEO, BrandBuilder
One of the most compelling reasons to use HubSpot's free CRM is the positive feedback from CEOs who have used both HubSpot's free hub and a paid CRM developed by a competitor. In fact, some business owners and operators make the switch to HubSpot's free hub after discovering that it offers many of the same features as CRMs that were costing them $10,000 or more annually,
Free vs. Full HubSpot CRM: What Are the Advantages of HubSpot's Full CRM?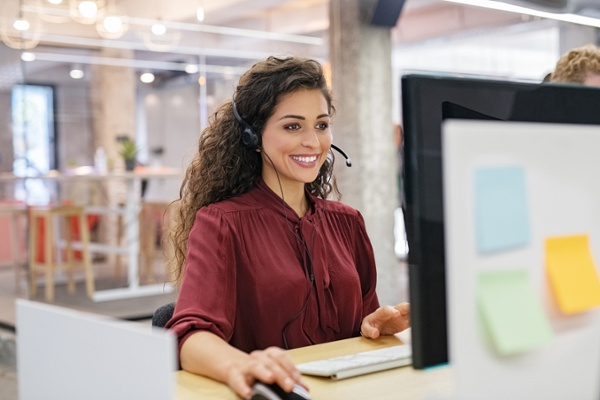 Clearly, HubSpot's free CRM offers an impressive array of products and services to help virtually any business gain market traction. However, you may decide that you are ready for a more sophisticated set of tools that will help you take your business to a new level of industry success. If you find yourself longing for more advanced features, then it's time to consider the free vs. full HubSpot CRM question. HubSpot's full CRM offers all the benefits outlined above plus the following:
1. Content Partitioning
HubSpot's Enterprise hub is a great choice for complex organizations with multiple departments, divisions, or teams. It offers a Content Partitioning feature that provides members of a specific team or division with exclusive access to information that is relevant to their area of focus.
This feature eliminates wasted time. Employees don't have to sort through a massive amount of information to find what they need. For example, the sales team would have access to recent quotes, orders, and opportunities, while members of the accounting team would have access to invoices, payment information, and payables.
2. 24/7 Support
The path to your satisfaction with HubSpot begins with easy access to live support. HubSpot's CRM is designed to be intuitive. But it's natural to have questions or need some guidance from time to time. Upgrading to one of HubSpot's paid versions enables you to receive 24/7 access to HubSpot's award-winning customer support team.
3. Advanced Reporting
One of the biggest reasons business operators decide to upgrade from HubSpot's free version is the desire for more sophisticated reporting. HubSpot's Enterprise hub offers multi-touch revenue attribution reporting that enables you to see what's working for your organization. At the same time, custom funnel reports allow you to examine conversion rates at different points in the buying cycle.
4. Affordable Pricing
"HubSpot's Enterprise Sales Hub would come to around $75,000/year for 50 users, while Salesforce's comparable Sales Cloud would be $170,400 for the same time and users." - Paul Birkhead, Eniture Technology
Few things are more unpleasant for a CFO or business owner than discovering they have been paying too much for their CRM. Unfortunately, this is the case when the cost of HubSpot's full CRM is compared to competitors that offer a similar collection of features.
HubSpot's most affordable paid version starts at $50 per month. Their Professional and Enterprise hubs start at $500 and $1,200 per month, respectively. With this pricing, HubSpot's full CRM platform is still more affordably priced than many in-house CRM systems, which can cost up to $1,000 for a single-user license. Compared with SalesForce's Sales Cloud, HubSpot's Enterprise Sales Hub can offer savings of over $95,000 annually to a company with 50 users.
5. Configuration Management
HubSpot's Enterprise Hub enables users to host numerous domains and manage multiple websites within a single system. Suppose that you decide to launch a microsite for Spanish-speaking customers. With HubSpot, you can manage that site separately but ultimately collapse it within your main website. This allows you to view analytics for all of your domains simultaneously.
Finalizing Your Decision About Using the Free vs. Full HubSpot CRM
HubSpot's free CRM offers a host of attractive features. Many of them compare to those offered by CRMs with high subscription rates. Users seeking more advanced features can easily make the switch to one of HubSpot's premium CRMs. Depending on the version you choose, you can enjoy more sophisticated perks, such as advanced automation and custom reporting. Ultimately, your selection of free vs. full HubSpot CRM should consider three points:
Budget: If your business is a cash-strapped startup or in its formative years, using the free version is advisable.
Size: While businesses of all sizes use HubSpot's free version, many larger and more complex organizations choose the full CRM.
Goals: If detailed reporting, forecasting, and revenue tracking are among your goals, HubSpot's Enterprise CRM is a wise choice.
As one of the most trusted names in the e-commerce industry, Eniture Technology is here to help you navigate the complexities of the CRM landscape. We invite you to contact us to discover why companies across the globe turn to us for customized web-based solutions and support. We look forward to helping your organization become a model of excellence!
About Eniture Technology
Eniture Technology specializes in helping e-Commerce merchants grow by providing useful information, digital marketing services, off-the-shelf apps that solve common problems, and custom programming services. If you're interested in accelerating the growth of your online sales, please contact us. You might also enjoy this free information on the 10 reasons why you should be using HubSpot to grow your e-commerce business.