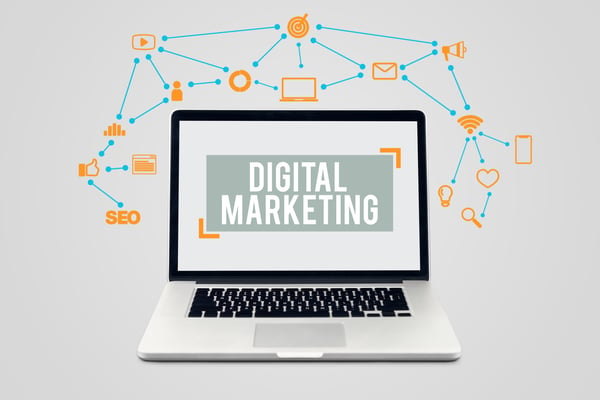 Without leads, your sales funnel doesn't have anything to funnel. It's no surprise then that lead capture is an important part of your e-Commerce success. If you want to grow your business, gaining a firm understanding of how you can effectively capture leads is a great place to start. In this post, we'll go over some tips and tricks that will help you capture more leads. We'll also give you some advice on how you can supercharge your lead capture and conversion rates with marketing automation software.
What Is Lead Capture?
Before we can talk about capturing leads, we need to know how we are defining the term. For our purposes, we are going to define lead capture as the collection of an email address and a name. At the least, we want to capture the first name, but capturing the last name as well is even better. Once we have an email address, we can begin to nurture the prospect through the buyer's journey. The reason we want the names to go with the email addresses is that it allows us to personalize our correspondence.
That brings us to our first tip, personalized correspondence performs much better than generic correspondence does. This is especially true when we are talking about an email where people are extra sensitive to junk marketing. By using their name, you are signaling to the prospect that you have a relationship with them. It makes people feel as though you are talking to them rather than at them. As a result, they'll be more receptive to your message. Personalize the buyer's experience whenever possible, regardless of the medium you are using to communicate with them.
Ways to Capture Leads
With our term neatly defined, let's take a look at some ways that you can go about capturing leads. All of these methods will provide you with contact information for people who have shown interest in a product or service that you offer. From there, you'll be able to work them through your sales funnel in the hopes of closing a sale.
Chat and Chatbots
This is one of the easiest ways to capture leads. People can be reluctant to give out their contact information. However, this reluctance goes away when they feel the value they receive in return is worth it. What matters for this method is that when people want an answer, they want it quickly. They'll more readily provide contact information for an immediate answer, such as that provided by chat, than they would for other forms of communication.
Landing Page for Gated Content
This is a very similar concept. When people want information, they will give you their contact information in exchange for it. This is why it is a very common strategy to provide a detailed ebook, or some other piece of content, about a subject in exchange for contact information. The lead capture page, or landing page, provides a mini sales pitch for the ebook and collects the prospect's email address in exchange for it. Form position is important here. Don't turn your landing page into a massive wall of text that requires a lot of scrolling before the would-be customer can see the form.
Wishlist Registration
You are probably noticing a pattern here. Like the other examples, in a wishlist, the prospect wants something and is willing to give their contact information in order to get it. In this case, they want to track a product they are interested in so they can remember it later or share it to give others gift ideas. This method is particularly useful. Not only does it increase the chances that the prospect will remember the item they wanted and purchase it, but it gives you the means to email them if the product goes on sale. With each share of the wishlist link, you'll also expand your audience. You'll be able to provide personalized, non-invasive information they want and greatly increase the chance of making a sale.
In-Stock Notification Registration
If a customer comes to your store to purchase a product and finds that it's out of stock, they may leave your site and try to find the product elsewhere. Even a loyal customer who is otherwise inclined to purchase from you may look elsewhere. One way to discourage that behavior, and capture a lead, is to allow the customer to sign up for an in-stock notification. In exchange for providing you with their email address, you'll let them know when they can buy the product they wanted.
Offer a Free Trial
Offering a free trial is a well-known way to increase interest in your product and hope that the user will purchase a full version when the trial is up. But it also functions as a great way to get contact information from the user. This is similar to the gated content section above.
The key thing to remember is that if you are going to ask someone for something, like contact information, you need to be giving them something of equal or greater value. If you are asking them to fill out longer forms or provide phone numbers, the payoff should be higher for them than if you were simply asking for an email address. Make sure that your lead capture form is someplace visible; Don't get so busy selling that you make it more difficult for them to provide you the information you are asking for.
What to Do With Captured Leads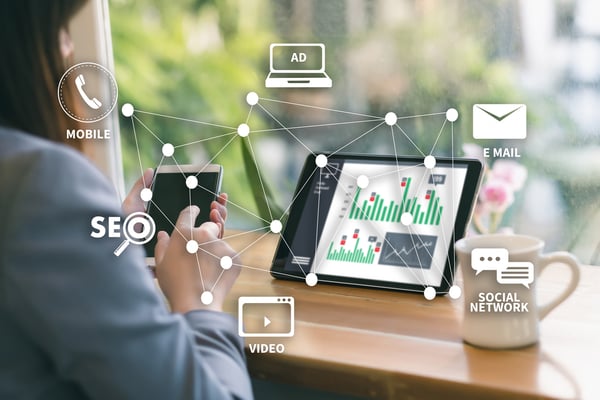 Now that you've got the leads, what do you do with them? Obviously, the context of the lead is going to matter a lot. For example, if the lead is for an item that is out-of-stock, you should notify the prospect right away. If they have added something to their wishlist, then anyone following that wishlist should be notified.
Only you understand the context of a lead on your product or service. Perhaps the best course of action is to have a salesperson reach out to the prospect. Even better, you can use a marketing automation platform like HubSpot to automate your sales funnel. HubSpot can use online behavior to trigger what items to show the prospect next or which sales emails to send them. Tracking user behavior also allows you to use more advanced techniques to improve your conversion rate, such as remarketing campaigns or abandoned cart notifications.
Let's take a closer look at how tools like HubSpot allow you to collect leads more efficiently and get better outcomes from the contact information that you've collected.
How a Platform Like HubSpot Makes It All Possible
Marketing automation tools like HubSpot will track the behavior of your prospects and provide you with two major benefits. The first is that you'll be able to personalize the customer's experience to a high degree. By knowing their behavior, you can recommend products that they are most likely to buy or show them a landing page that they are most likely to respond positively to. Having a better understanding of a customer will always result in a better outcome. In this case, HubSpot has helped you at either making a sale or creating a lead.
After you have a lead, it needs to be nurtured. If you push too hard, the prospect may be put off. If you don't push hard enough, they may go somewhere else. With the power of big data and knowledge of a prospect's behavior, tools like HubSpot can automatically send the right emails at the right time to guide your lead through the sales funnel. This way, your human sales staff is only dealing with quality leads that are ready to buy.
Of course, HubSpot wouldn't be very useful at all if it didn't work with your existing tools. Having to switch over to an entirely new e-Commerce platform would be a deal-breaker for many businesses. Thankfully, HubSpot makes it easy to integrate with all of the major platforms, including Shopify, Woocommerce, Magento, and more.
If you are interested in learning more, we have an entire blog post on how workflow automation can improve your marketing efforts. You can also browse a list of case studies that show how HubSpot users have grown their business with help from the software.
About Eniture Technology
Eniture Technology specializes in helping e-Commerce merchants grow by providing useful information, digital marketing services, off-the-shelf apps that solve common problems, and custom programming services. Please contact us if you need help growing your online business or implementing the concepts presented in this blog post.
Interested in learning more? Start with our free guide on how to increase online sales, and subscribe to our blog!