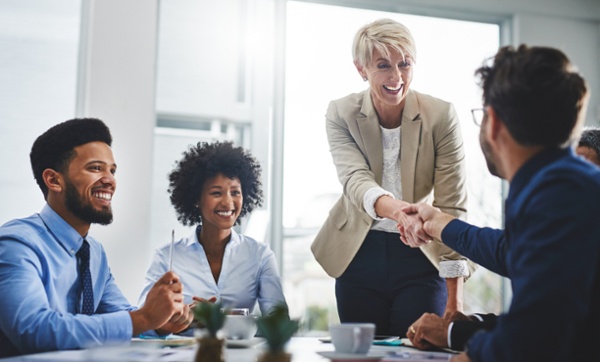 Stamps.com recently announced that they would be acquired and privatized. Given the eCommerce sector's reliance on them, this move is understandably making a lot of people nervous. It also raises quite a few questions about how partners and users will be affected.
Upon looking into the situation, we discovered that Stamps.com went on a bit of a shopping spree itself, accumulating a slew of related businesses. While many are big-name companies integral to the organization, many eCommerce businesses are completely unaware of their ownership.
First, let's go over their deal to go private and the Stamps.com acquisitions that now fall under the company's umbrella. Then we'll see if we can't untangle this mess to determine their long-term plans and motivations to get some idea where this path might lead. Finally, we'll discuss the likely effect on users of Stamps.com and its subsidiaries.
The Privatization of Stamps.com
On July 9th, 2021, Stamps.com made a $6.6 billion deal; private equity and leading software investment firm Thoma Bravo will acquire them. The agreement would let their publicly traded company become private as long as they couldn't find a better offer within the 40-day "go-shop" period ending on August 18th. They had no other offers, cementing the deal. Pending proper approval from regulatory agencies and stockholders, the deal will probably conclude in Q3, with stockholders receiving $330 per share.
A Shipload of Acquisitions
After Stamps.com's 1996 founding, it quickly became the first USPS-approved provider of postage online. In 1999 the company went public before making the first of many Stamps.com acquisitions, shipping rate comparison site Iship.com. Since then, they've grown substantially, acquiring several companies in the logistics technology, eCommerce enabler, and eCommerce logistics industries, among others, according to Tracxn. This corporate consolidation went largely unnoticed and remains widely unknown today. So, let's catch up on what we missed.
ShipStation
June of 2014 saw one of the most important Stamps.com acquisitions, ShipStation. This web-based shipping software company had impressive automation features like importing orders across more than 40 eCommerce platforms. Thanks to ShipStation's similar postage printing features with UPS, FedEx, and DHL integrations, Stamps.com could now work with other carriers and possibly expand beyond the US eventually. They made ShipStation a wholly-owned but independent subsidiary run by its existing team.
ShipWorks & Endicia
The next Stamps.com acquisitions were Interapptive—the owner of ShipWorks—in October 2014 and the Newell Rubbermaid subsidiary Endicia, a high-volume shipping technology company with hundreds of partners, the following November. They made both ShipWorks and Endicia wholly-owned subsidiaries, as well.
ShippingEasy
In the summer of 2016, Stamps.com also announced the completion of their ShippingEasy purchase. ShippingEasy offers advanced workflow automation, plus customer success features like shipping specialists to help increase efficiency and cut costs. They, once again, kept the company's existing management team in charge of the subsidiary.
MetaPack
Finally, their last acquisition to date was in mid-August of 2018 when they finalized their deal to purchase MetaPack Ltd. MetaPack is a SaaS company located in the UK. They're known for being the global leader in multi-carrier enterprise-level software solutions with state-of-the-art shipping solutions and a 450-company carrier library spanning 200+ countries, the largest worldwide.
While this acquisition would be a massive win regardless of circumstance, this deal represents a particularly important milestone. Purchasing a UK-based company officially marks the beginning of Stamps.com's international expansion.
ShipEngine
ShipEngine is a company also owned by Stamps.com. It provides shipping APIs to allow eCommerce and shipping platforms to easily connect with all the major carriers. While it's suspiciously difficult to find information on the company's origins and neither company's website seems to list how Stamps.com came to own ShipEngine—even in documents listing their other companies' acquisition dates—there are some things we can tell about its history.
It's clear that ShipEngine has been recognized as the "software company behind ShipStation" since 2018. That's a year after they announced the integration. ShipStation is now the leading cloud-based postal and parcel shipping platform. So the relationship is worth mentioning.
The Plan Behind It All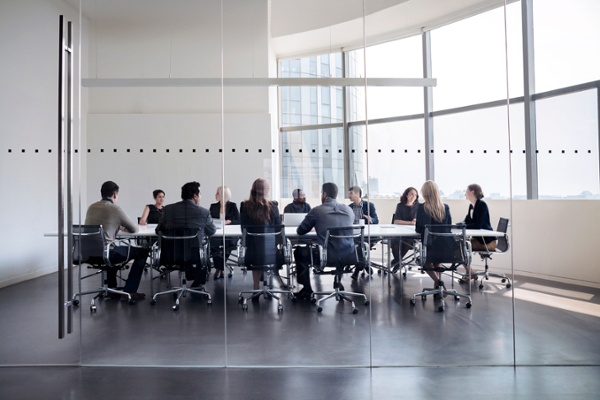 Following each of the above Stamps.com acquisitions, the Chairman and CEO, Ken McBride, made a public statement. In every case, sources quote him as saying more or less the same thing. Here's what he said following the ShipStation acquisition:
"The acquisition of ShipStation represents a significant strategic investment in our high volume and e-commerce shipping business. E-commerce driven package shipping is the fastest-growing segment within the mailing and shipping space and this acquisition will allow us to accelerate our growth in this area."
The statement McBride makes after every deal is very consistent. That's exactly what you'd expect from a company moving towards the specific goal of growing its presence in the eCommerce shipping industry by way of calculated acquisitions and investments, just like he said.
What you wouldn't expect is for two of the acquired companies' CEOs to make identical statements two years apart. But that's what seems to have happened. Stamps.com quotes the President and CEO of ShipStation, Nathan Jones, as responding to the deal by saying:
"We're very excited to become a part of Stamps.com. The acquisition builds on the strong partnership we have developed and we look forward to continuing to build the ShipStation business with the support of the Stamps.com team."
That would be fine and completely normal, of course. That is, if Katie May, the CEO of ShippingEasy, hadn't given the same statement verbatim two years later. Even the format of the quotes and their attribution are identical. The only changes are the name of the company, person, and job title.
We're not quite sure what to make of this. It's quite possible that they both let Stamps.com's PR team handle both their statements. Perhaps they just used an ad-lib-style script to do so. However, it was too odd not to mention it.
Expectations for the Future
Other than that, everyone's motives seem to be exactly what you'd expect. The Stamps.com acquisitions of these shipping companies appear to be their way of growing the eCommerce sector of the business. The acquired companies seem on board as they'll maintain operational control of their business but gain access to Stamps.com's resources.
Stamps.com seems to have agreed to the acquisition and privatization deal for the same reason. According to McBride's statement after announcing their deal with Thoma Bravo, he considers this a milestone for the company. He believes that the sale will offer benefits like:
"A new and exciting platform from which we can continue to execute our global strategy driven by best-in-class software and technology solutions."
He continued on to say that, with the help of Thoma Bravo they'll be able to:
"Innovate and pursue growth opportunities to capture the expanding e-commerce shipping market and extend our position as the leading global multi-carrier e-commerce shipping software company."
User Impact
The deal still isn't final, so information is still coming out. There's no word yet about how exactly they plan to incorporate Stamps.com into Thoma Bravo. However, given the history of all previous Stamps.com acquisitions being made into a wholly-owned independent subsidiary, that is high on the list of possibilities.
It's unclear how, or even if, any of the companies owned by Stamps.com will be affected by this move. The process comes to a close over the next few months, assuming they get all the approval they need. So we should learn more and get a clearer picture of what's to come.
The Bottom Line
As much as we all hate it, right now, we're in a "hurry up and wait" situation. We have to keep on top of developments, especially the companies most likely to be affected by what happens next. But until there's more to learn, there's nothing we can do. Right now, let's all just try to be grateful that both of these companies seem to prefer the "if you can't beat 'em, join 'em" approach to acquisitions. That's better than either of them attempting to stamp out the competition.
If you have any questions about the Stamps.com acquisitions, their upcoming privatization, or general shipping platform inquiries, feel free to reach out and contact us any time. We'd be happy to help.
About Eniture Technology
Eniture Technology specializes in helping e-Commerce merchants grow by providing useful information, digital marketing services, off-the-shelf apps that solve common problems, and custom programming services. Please contact us if you need help growing your online business or implementing the concepts presented in this blog post.
Interested in learning more? Check out our free guide, A Beginner's Guide To E-Commerce Shipping and subscribe to our blog!