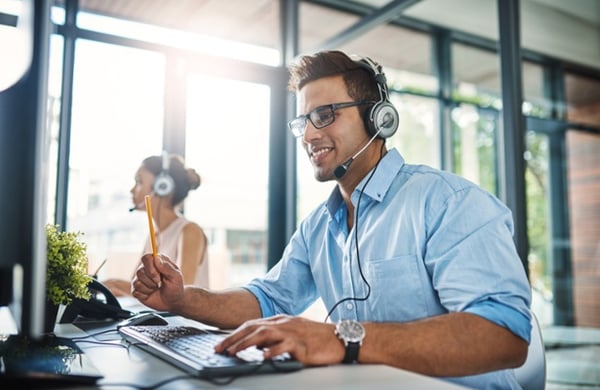 Your customer service team is one of the most important components of your business. They make sure that your customers have an amazing experience by listening to and responding to their needs, questions, and concerns. This means that it's absolutely essential for your customer service team to understand what your customers are thinking and anticipate their desires. Keeping customers happy is an ongoing challenge. But working to make your service team's jobs more streamlined can help your business stay on top of requests and turn casual customers into lifelong fans. HubSpot Service Hub and Zoho Desk are both popular customer service tools, so you may be wondering which is right for your business. Read on to compare HubSpot Service Hub vs. Zoho Desk and learn more about which may be best for you.
What Is HubSpot Service Hub?
HubSpot is a well-known name in the sales, service, and marketing world. They have an impressive suite of tools that can streamline multiple processes throughout your business. HubSpot Service Hub focuses on the customer service end of your operations while allowing different departments across your company to easily collaborate. With three tiers of plans available at different price points, HubSpot Service Hub is a great option for businesses of all sizes and budgets.
HubSpot Service Hub offers a ticketing system to help your team keep track of all customer service requests. No one gets lost in the shuffle, and you can make sure everyone's requests get answered in a timely manner. Once request tickets are closed, Service Hub sends out an automated email to let the customer know that their request was taken care of. Service Hub also allows you to turn your most frequently asked customer questions into a knowledge base. Then customers can get prompt answers to important questions without having to get in touch with one of your team members. This saves both your team and your customers time and effort. That's important to keep in mind as you consider Service Hub vs. Zoho Desk.
HubSpot Service Hub is great for businesses who struggle with keeping different departments on the same page. After all, it's easy for your marketing, sales, and customer service teams to get siloed without even realizing it. This leads to tasks getting missed or unnecessarily repeated. In turn, this means lost productivity and customers who aren't helped in a timely manner. In general, HubSpot's Service Hub offers next-level customer support so you can focus on growing your business.
What Is Zoho Desk?
Like HubSpot, Zoho Desk offers a suite of business tools to help your day-to-day operations run smoothly. Also like HubSpot Service Hub, Zoho Desk is a tool that aims to improve your customer service team's productivity and improve overall customer experience. Their ticketing system lets you track requests from multiple channels from the moment you receive them until they are fully resolved. The platform also helps you keep all your customer information organized so that it's easy for your agents to find and use.
Zoho Desk also lets you build a knowledge base for your customers to use. Then they can answer their own questions without interacting with an agent. You can also easily integrate Zoho Desk with other tools your business uses, like Slack, Salesforce, and more.
HubSpot Service Hub vs. Zoho Desk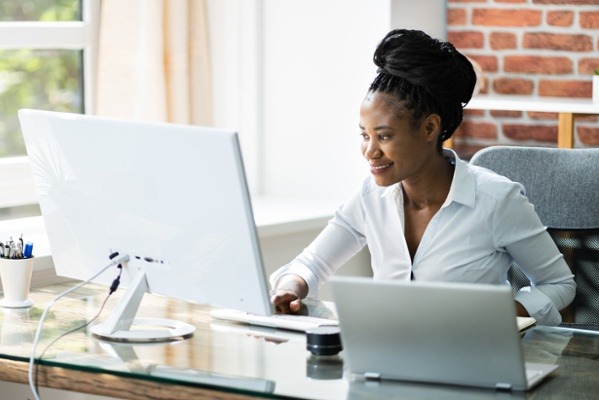 Your customer service team shapes your brand's image. It can either delight or frustrate your customers from their first interaction with you. Of course, your aim should always be to delight customers, even if they're experiencing problems. You can do that more easily with the right tools.
Both HubSpot Service Hub and Zoho Desk are useful tools for businesses of all sizes. Understanding the pros and cons of each of these services is important before deciding which is right for your business. Think about your individual customer service needs — how many requests you handle, where your team's weaknesses lie, and what you could be doing better — and think about which tool will help you fill in the gaps in your team. Here are some pros and cons of HubSpot Service Hub vs. Zoho desk.
HubSpot Service Hub Pros and Cons
Many users favor HubSpot Service Hub because of its multi-level functionality. HubSpot lets you create custom dashboards so you can organize things in a way that works well for your team. Their helpdesk and ticketing system is user-friendly. So you don't need a lot of tech knowledge when you start. Users like the interface of HubSpot Service Hub and feel that this tool helps them offer the ongoing product support that customers need.
HubSpot Service Hub is also widely loved because of the insight it offers. You can get a clearer picture of what is working well for you and what needs to be improved. Also, HubSpot is consistently working to improve its suite of products. You'll always be on top of the latest technology to keep your business ahead of the curve.
Because of its complex functionality, though, it can be tough to use HubSpot Service Hub to its full extent if you don't have an expert on your team. It takes a bit to get familiar with everything this tool has to offer. So there can be a little bit of a learning curve if you want to use all of HubSpot Service Hub's functionality. Also, some of the best or most useful features aren't unlocked unless you go with a higher price point. Keep in mind that HubSpot is known for its stellar product support. So if you do run into any issues, they will make sure they get resolved quickly!
Zoho Desk Pros and Cons
Zoho Desk's ticketing system lets you track customer service requests from multiple channels, like email, social media, forms on your website, live chat, and conversations over the phone. This is a great solution if you're using a few of these different channels to track requests. Their tools give agents the context they need to answer questions more fully and efficiently. The tools also work to automate some of the most tedious customer service processes.
However, reviews reveal that Zoho Desk just doesn't keep up with HubSpot Service Hub when it comes to:
Ease of use
Ease of setup
Quality of customer support if you run into issues using it
That matters when you're considering Service Hub vs. Zoho Desk. However, if your customer service team is small, Zoho Desk's price point may work for your budget better than other options.
Service Hub vs. Zoho Desk: Which Choice Is Right for You?
Now that you understand the details of both HubSpot Service Hub and Zoho Desk, it's time to decide which is right for your business. Take into consideration your company's size, your budget, and your needs. Both platforms offer a free tier. So you can try out their suite of tools to see which best fits your needs. When it comes to HubSpot Service Hub vs. Zoho Desk, what your business needs matters, and neither is a 'one size fits all' solution.
A great customer service team keeps your entire operation running smoothly. Eniture offers the technology solutions that your business needs to keep your teams working efficiently so you can reach your business goals. Contact us to learn more about how we can help your business grow.
About Eniture Technology
Eniture Technology specializes in helping e-Commerce merchants grow by providing useful information, digital marketing services, off-the-shelf apps that solve common problems, and custom programming services. If you're interested in accelerating the growth of your online sales, please contact us. You might also enjoy this free information on the 10 reasons why you should be using HubSpot to grow your e-commerce business.