In your comparison of HubSpot Service Hub vs. Zendesk, has not getting a customer service portal at all ever seemed like an option? Looking at the way businesses tend to treat their customers, it seems like many may have considered it. Customers are quite literally the entire reason for a business's existence. Despite this obvious fact, customers aren't treated with the respect and gratitude they deserve. Too many businesses don't take the time to make customers feel appreciated or build a relationship with them. Many are now suffering the consequences.
​​One Bain & Company survey showed that, while 80% of the companies surveyed believed they were providing a superior customer experience (CX), only 8% of their customers agreed. Most business leaders don't actively ignore CX or customers themselves — they just don't understand their customers' needs, expectations, and idea of good CX, or they fail to take action.
To get better results, you need a better understanding of their ideal CX, implement changes to achieve it, and make CX a company-wide initiative rather than a single department's responsibility. However, it all starts with the right tools for your goals and a knowledge of how to use them. Let's compare HubSpot Service Hub vs. Zendesk to see how the features stack up and find you the right fit.
What Service Hub and Zendesk Have in Common
Let's start by identifying the elements that both of them bring to the table before we actually gauge the advantages and disadvantages of HubSpot Service Hub vs. Zendesk. Both of them are first and foremost customer relationship management (CRM) companies. A CRM is a powerful tool, although less savvy businesses mistakenly consider it little more than a business address book. It's capable of far more than that, though.
The right CRM can help you save customer information, business partner data, and sales histories. You can also use it to view detailed sales reports, increase conversions, help all your different teams work better together, and so much more! That's what makes a CRM such an ideal starting point — especially with software companies like these that have other products that seamlessly integrate with it to give it the ability to do nearly anything.
Brand Identity
While some may not feel a huge connection to the identity of a brand they work with, it can often be a good indicator of how well you will work together. The values, motives, and goals of a business can tell you a lot about them. For example, an environmentally friendly brand can expect to work well with a cosmetics company created to prove that flawless looking, high-quality beauty products can be created without harming animals or the planet. Why? Because they have shared goals and ideals. If your business interests don't line up with those of your business software company, then their goals and ideals might cause them to make changes in the future that no longer align with your needs.
HubSpot Service Hub's Brand Identity
All of HubSpot's tools are meant to be customer-focused and revolve around:
Creating content that speaks to your audience
Providing tailored solutions to their problems
Delivering top-notch customer service
HubSpot's founders noticed that more and more customers were learning how to avoid pushy interruptions from marketers and sales associates. They realized that customers still had issues that they needed solved. At the same time, they wanted a business to help them solve it, not harass them about it.
But if consumers were purposefully avoiding sales and marketing efforts, how can a business help them with their issue? They were well aware of the prevailing wisdom that said you had to be a brutal, cold-blooded shark to make it in business, but they rejected it. They didn't buy into the idea that business had to be a zero-sum game in which making a sale and gaining a customer means the customer necessarily loses.
Instead, they sought to create a different business model wherein you simply create products, services, and content that provides value to your target audience, and they find you. This customer-centered business model known as inbound marketing has changed the business landscape as we knew it. It turns out they were right. It's been 17 years, and today they're one of the most successful and trusted marketing businesses across the globe. They did it all without a ruthless bone in their bodies.
Zendesk's Brand Identity
Zendesk started out as friends drinking a few beers and talking about how chaotic the customer service industry had become. Before they knew it, they had decided to start a customer service business designed around the idea that it doesn't have to be so chaotic. True to its roots, Zendesk is still a fun-loving business that just wants to make the world a better place and help people have a better experience in it.
It is a people-first business that values community service, kindness, equality, diversity, and honesty. The company displays its causes, beliefs, goals, and even its demographics with pride. They're not doing it because they're a haven of social justice that can do no wrong, but because they understand that everyone has unconscious biases to address. They realize that their representation is less than ideal. However, they believe that shying away from these topics and refusing to have an open and honest conversation about them will only make them worse. That's why they display their numbers proudly as proof of mindfulness and a desire to change rather than avoiding the subject to hide their own shortcomings regarding diversity.
They have an employee resource group dedicated to nearly every minority group and disadvantaged community you can think of. They put their money where their mouth is, and they want to serve as a good example for the world and a safe place for their employees. Their goal is to have an overall positive impact on everyone and hopefully spark others to do the same.
HubSpot Service Hub vs. Zendesk: Distinctive Categories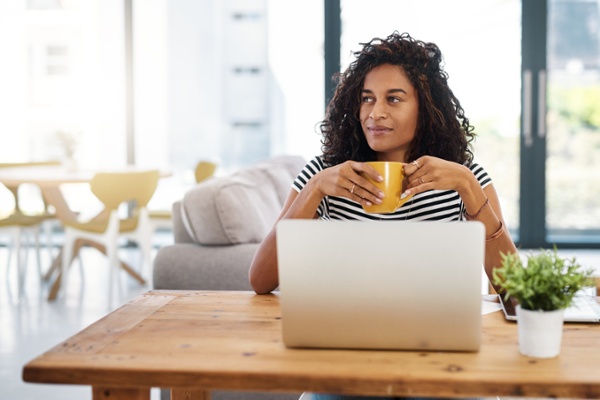 Both customer service software options fall into the help desk, live chat, and customer self-service categories as they both have tools and features for those purposes. They also have a variety of distinct categories. Here are some of the labels that best separate these two software providers from one another.
HubSpot Service Hub
Shared Inbox
Enterprise Feedback Management
Customer Success
Conversational Customer Engagement
Zendesk
Top Rated

Chatbot Software
Contact Center Operations
Social Customer Service
IT Service Management (ITSM) Tools
Pricing
The packages for these software options are each charged and grouped differently. So it isn't a perfect comparison by any means. But here are the price listings of each package from both companies, along with a quick description of what you get with each paid package.
Starter: $50/month
Free CRM plus 25 basic service features
Professional: $400/month
Starter package features plus 22 assorted customization, automation, tracking, and technical features
Enterprise: $1,200/month
Professional package features plus nine added technical features
Essential: $5/agent/month
Five basic support features
Team: $19/agent/month
Essential package features plus three team features
Professional: $49/agent/month
Team package features plus three reporting and outreach features
Enterprise: $99/agent/month
Professional package features plus six enterprise tailored features
Elite: $199/agent/month
Enterprise package features plus five advanced and expanded features
Value
While the prices of HubSpot Service Hub vs. Zendesk seem to show Zendesk as much cheaper, the limited number of features listed for each tier suggests the value is in HubSpot's corner. Also, Zendesk's prices are per user, meaning companies with more employees might have a much higher cost with Zendesk. HubSpot's pricing seems to be a more inclusive and straightforward model.
HubSpot Service Hub vs. Zendesk: Final Analysis
Customer ratings and reviews of HubSpot Service Hub vs. Zendesk showed that Zendesk was easier to get started with, but HubSpot Service Hub's overall ease of use was preferred. While many thought Zendesk better met their business needs, HubSpot was rated higher for their preferable ongoing product support and the direction of their updates and road maps.
While customers seemed to lean towards Zendesk for individual features or reasons, on the whole, HubSpot generally seems to have come out on top. However, keep in mind that just because the majority of other users decided that HubSpot Service Hub was more what they were looking for, that doesn't mean that your business needs will be the same as theirs. It's best to consider for yourself what features you value and what software is ideal for you. If you'd like help with that, contact us today!
About Eniture Technology
Eniture Technology specializes in helping e-Commerce merchants grow by providing useful information, digital marketing services, off-the-shelf apps that solve common problems, and custom programming services. If you're interested in accelerating the growth of your online sales, please contact us. You might also enjoy this free information on the 10 reasons why you should be using HubSpot to grow your e-commerce business.