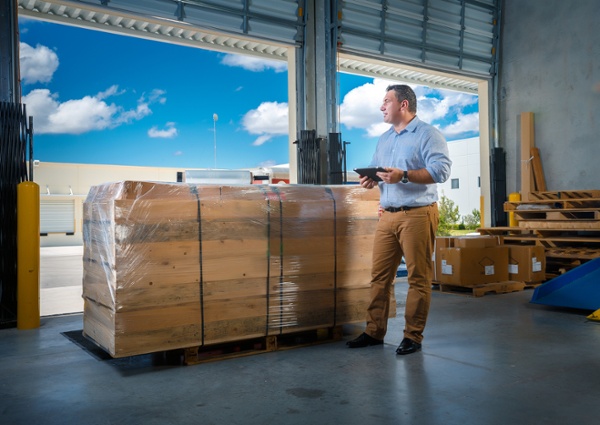 If your LTL freight shipment is reclassed, that can be a cost of doing business for many companies who ship LTL freight. The issue is a simple one. You identify the contents of your shipment with one freight class, and your LTL carrier decides that it is a different freight class, resulting in higher charges. Not only do they charge you the difference, but they may charge you a fee for the reclass.
What Is a Freight Class?
For LTL (less-than-truckload) shipping, freight is classed by a code. The National Motor Freight Traffic Association sets these codes, so they stay the same regardless of your shipping provider. The purpose is so that shippers know how easy or hard to handle your commodity is, thus it is based on the following characteristics:
Density: the weight in relation to size, which determines how hard it is for a worker to lift and whether they will need assistance
Liability: the value of the shipment and the likelihood of someone stealing it
Handling: the determination of if it needs special equipment or precautions
Stowability: how well it fits in amongst other freight
The lower the class, the lower the cost per pound. The charges for each freight class are then summed up to identify the total charges for the shipment.
Freight class codes cover certain types of goods, with examples being bricks and other construction materials at freight class 55, plasma TVs at 50, and feathers at 500. If you're not sure what the freight class code is for what you are shipping, then contact your shipper ahead of time. This makes sure you are both on the same page about the class of freight and reduces the risk that your LTL freight shipment will be reclassed.
Why Will a Carrier Reclass a Shipment?
Reclassing generally happens when you and the carrier have a difference of opinion about what class a shipment should be. Use the NMFC Directory, which the National Motor Freight Traffic Association (NMFTA) publishes, to resolve the dispute. It is the official record of the freight classifications of all commodities.
Another thing that can be an issue is that the NMFTA periodically reviews freight classes, and you (or the carrier) may be going off of out-of-date information.
The best way to avoid reclassification is to make absolutely sure you have your freight class right in the first place and provide a good description of the commodity, particularly if the NMFC number won't be on the bill of lading. Any money saved by claiming a lower freight class will rapidly disappear if the carrier thinks it is of a higher class. Reclasses often occur when the shipper identifies the commodities on a shipment without using the NMFC number and relies only on the freight class and an inadequate description.
What Is the Impact on Shipping Charges?
When your LTL freight shipment is reclassed, the carrier will bill you for the additional amount. It gets worse, however. When an LTL carrier gets accurate information about your shipment's freight class, it can ensure that its people have the equipment they need. A shipment with unexpected characteristics can affect the load balance of the truck. It can even make it impossible to fit everything on the truck.
Carriers will recoup their inconvenience by charging you a reclassification fee or a reweighing fee. This is quite understandable, given the inconvenience the mistakes may have caused.
You can dispute a reclassification fee, but you will first need to make sure that you are not the one who made a mistake on the correct freight class for the shipment. You also need to be careful not to routinely misidentify your shipments. LTL carriers may refuse to pick up freight from repeat offenders.
How to Avoid Reclassification
As already mentioned, the best way to avoid having your LTL freight shipments reclassed is to make sure you have the class right in the first place. Here are a few more things to consider:
Never guess a shipment's weight. Weight does not affect freight class. But inaccurate weight can lead to a reweighing fee, which can be just as annoying. This may also be called a reclass by some carriers who are using a density-based system to class freight.
Include the right information on the bill of lading. This should include the freight, the NMFC number, and a good, precise description.

Document

everything, making sure to keep copies of the original packing slip, purchase order, and invoice, as well as the product spec sheets, which generally include ship weight, material composition, and dimensions.
Calibrate your scale regularly and document it so that the carrier can't argue that your scale is off.
Take photos of the shipment before it leaves the warehouse. In any case, this is good evidence if your product took on damage in transit.
Know your

pallet

size and make sure the right one is used. Pallet size affects how easy it is to load a shipment and is information your carrier will want. (In fact, some carriers won't take non-standard pallets or will charge extra for them.)
If you follow these tips, then you should significantly reduce the number of times an LTL freight shipment is reclassed. However, you may not be able to eliminate these or other unexpected charges.
What to Do If Your LTL Freight Shipment Is Reclassed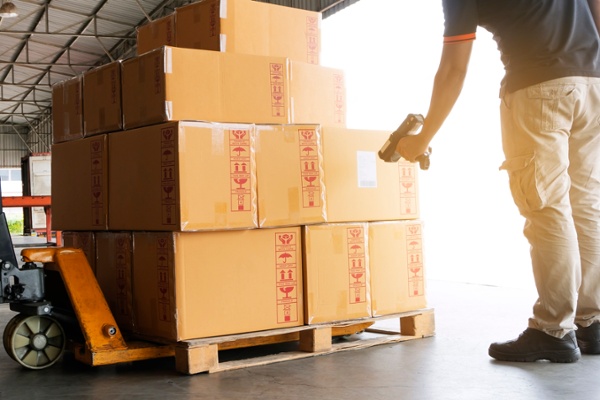 So, despite all precautions, your LTL freight shipment is reclassed and your carrier charged you a substantial fee. If the fee is relatively small, it may not be worth disputing. However, you do have the option to do so. Here are some tips:
Check every invoice you get from your carrier for extra charges you weren't expecting. These aren't always from reclassification. They can also be because you didn't know the destination didn't have a loading dock (resulting in a lift-gate fee), because the business is not visibly labeled, or because they couldn't find an employee to help unload the cargo, amongst other reasons. You need to dispute any extra charges immediately.
You will need to be ready to provide the packing slip and product spec sheets as evidence that you were correct about the class. It's a good idea to also provide a recent certification showing your scale is properly calibrated. Photos of the shipment can also help your case.
File the dispute immediately. Carriers are much more likely to play ball if you do it quickly.
Consider getting professional help with your dispute. It can be worth bringing in an expert.
You need to be willing to accept that you may have made a mistake and the reclassification may be genuine. If, for example, you used the wrong NFMC code and the LTL carrier used an accurate one, then you have no grounds for a dispute. It is better to drop it rather than further damage your relationship with your carrier.
Final Thoughts on If Your LTL Freight Shipment Is Reclassed
If you are able to successfully contest the dispute, then you will receive a refund. But if your LTL freight shipment is reclassed by your carrier often, it might be time to consider changing carriers. Most LTL carriers won't intentionally reclass shipments simply to enhance revenue, although it isn't unheard of. If your shipments are being reclassed, it is more likely due to inaccuracies or omissions on your bill of lading.
The best way to avoid reclassification, though, is to make sure that, on the bill of lading, you use the correct freight class, include the proper NMFC number, and provide an accurate description. For more information and advice, contact Eniture Technology today.
About Eniture Technology
Eniture Technology specializes in helping e-Commerce merchants grow by providing useful information, digital marketing services, off-the-shelf apps that solve common problems, and custom programming services. Please contact us if you need help growing your online business or implementing the concepts presented in this blog post.
If you are interested in offering LTL freight as an option on your online store, take advantage of our free guide on LTL freight.