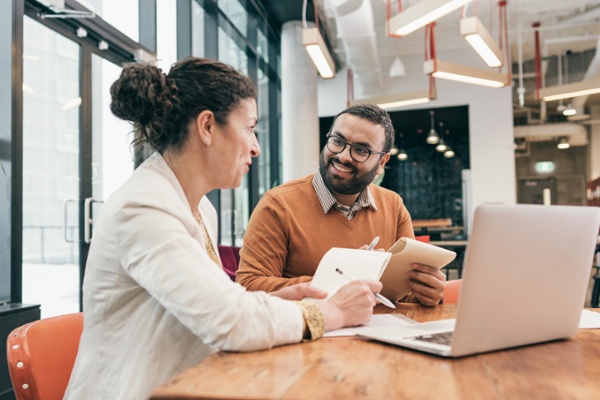 Many of our customers who use Shopify are curious about the best, most cost-effective way to handle shipping in Shopify. Shopify has tools like Shopify Inventory Management and Shopify Fulfillment to help sellers get the job done. Our customers tend to be especially interested in learning if Shopify Locations is worth their time and money. Since it has some overlapping features with our shipping quote apps, let's go over the features of both and compare them, starting with the basics.
What Is Shopify Locations?
Shopify Locations allows sellers with multiple locations—from physical stores and eCommerce sites to pop-up shops and warehouses—to manage orders and inventory across them all. Shopify Inventory Management was previously limited to a single location, making it difficult to keep accurate records. Now, with Shopify Locations, your inventory across all location types can be tracked and viewed at once.
When all locations are included and set up properly in Shopify Locations, Shopify Inventory Management tracks all products' stock wherever they are. This provides more control over your Shopify Fulfillment options. It also displays shipping costs, including negotiated rates, to customers at checkout.
What Are Eniture's Shipping Quote Apps for Shopify?
Eniture's shipping quote apps for Shopify are tailored plugins designed specifically to show your Shopify customers accurate, real-time shipping rate quotes from LTL and parcel shipping carriers at checkout. The various Eniture shipping quote apps allow you to display list and/or negotiated shipping rates and have various features and add-ons which allow for more accuracy, convenience, conversions, and cost-savings.
How Do They Work?
While both tools display shipping rates and account for multiple locations, they use wildly different processes. Let's go over how each option functions so you can compare their methods.
Shopify Locations
When you do your shipping in Shopify—as opposed to using outside fulfillment—Shopify Locations has a few different options for structuring your Shopify Fulfillment process. How it works will depend on which one you choose. There are three basic frameworks for shipping in Shopify that you can choose from with unique categorization and classification methods to manage how Shopify Fulfillment fills your orders.
1. Shipping From Only One Location
Many merchants shipping in Shopify use a single shipping location. However, they may still have storage warehouses or physical stores with inventory that aren't used for shipping. With Shopify Locations, they can keep track of inventory at them all.
With Shopify Locations, each site is managed with individual settings. To ensure Shopify Fulfillment only ships orders from this one location, simply find it in your settings and make it the default shipping origin. Then, make sure all other locations aren't set to fulfill online orders.
2. Shipping Primarily From One Location
Alternatively, you can designate a specific warehouse as the first location to use. Instead of being the default and only shipping origin, you can set it as the primary origin. This tells Shopify Fulfillment to use this location whenever possible while still allowing shipments from other locations—like a storefront or storage facility—if it's out of stock.
To specify the order in which you want to use backup locations, rank their priority level from "first choice" to "last resort." Then, if Shopify Inventory Management shows the primary location doesn't have enough items in stock, Shopify Fulfillment checks others in that sequence.
3. Shipping From Multiple Locations
If you have multiple locations that you frequently use for shipping in Shopify, you can activate multi-origin shipping to create shipping profiles with rules for every location. Rules include the countries they ship to, shipping rates, and available products.
Eniture's Shipping Quote Apps for Shopify
Shipping rates are complex and depend on numerous factors. Our customers want shipping solutions that keep shipping costs down and streamline their processes. We developed our shipping quote apps for Shopify with that in mind.
Firstly, our quoting apps use the location closest to the destination. There are specific and multi-carrier Eniture shipping quote apps for dozens of carriers, including parcel, LTL freight, and 3PLs. Many features and add-ons help further cut costs, automate processes, and streamline your workflow. Here are some examples.
Residential Address Detection: Identify residential addresses and include the fee in quotes.
Address Validation: Seamlessly validate addresses during checkout to avoid abandoned carts and hundreds of dollars in fees.
Standard Box Sizes: Automatically determine the most cost-effective packaging and get 3D graphical illustrations with step-by-step instructions to pack every order. It uses product weight and dimensions to determine the most efficient and cost-effective shipping option considering the carriers pricing policy.
Dynamic Quotes: Quotes are dynamically created. The final cost presented includes:
List/negotiated rates for parcel and LTL freight

Multi-location fulfillment total

Residential and liftgate delivery fees (often $100+ per shipment)
They can also support specific requirements like:
Multiple shipping locations

Products using dropshipping

PO Box exclusion

Integration with Shopify Locations

Offering local delivery and in-store pickup options when available using destination and merchant information to determine eligible shipments
Benefits of Each Method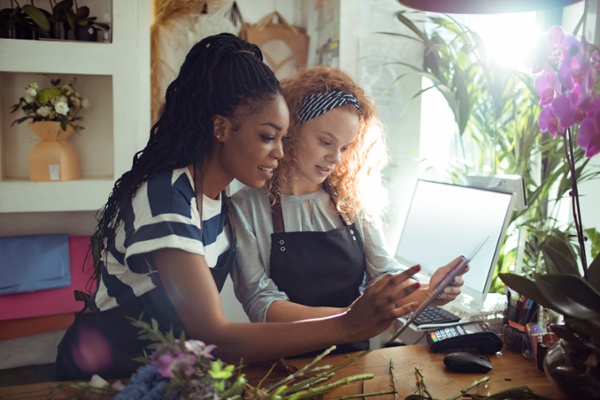 Both options have their own unique strengths. Here are the ways Shopify Locations and Eniture's shipping quote apps shine that make them really stand out from each other.
Benefits of Shopify Locations
The number one benefit of Shopify Locations is the excellent inventory features. Shopify Inventory Management tracks inventory for every location, including physical stores, using Shopify POS. For merchants shipping in Shopify from multiple locations, this means Shopify Inventory Management is more accurate, and the tracking features are more detailed. You can also use the data for accurate and segmented sales forecasting.
Benefits of Eniture's Shipping Quote Apps for Shopify
Where Eniture's shipping quote apps really shine is the cost savings. Every feature is designed to provide the lowest shipping rate every time. High shipping costs are the most common reason for abandoned carts, so keeping them low is important. Between inefficient packaging leading to inflated costs and huge carrier fees, it really adds up. The difference can make or break businesses.
Weaknesses of Each Method
Neither option is perfect. They each have blind spots and imperfections. Depending on your needs, they could be a deal-breaker. Take a look and see.
Shopify Locations's Weaknesses
Shopify Locations has some proximity weaknesses. Firstly, it doesn't consider the distance of each location to the ship-to address. It will select a warehouse across the country over one across the street if it's higher on the priority list. This often leads to higher shipping, increasing abandonment.
There are also some issues with their priority system. Shopify Fulfillment will default to whichever location Shopify Inventory Management shows can fulfill the entire order. If needed, Shopify Fulfillment will send each line item from a different warehouse, inflating shipping costs.
Also, if no single warehouse has enough of a line item, it won't split fulfillment to multiple warehouses. It uses the highest priority location, regardless of whether it has the most or least stock, leaving it with negative inventory.
Weaknesses of Eniture's Shipping Quote Apps
The biggest flaw in Eniture's apps is the lack of inventory data. They just assume every location can fill every order. Also, some apps only support shipping within the US and Canada. Differences between each app's features and supported providers can leave gaps or require multiple. If you have trouble, we can create a custom solution.
Which Is the Best Option?
Shopify's glairing proximity and priority issues and Eniture's obvious inventory blind spot make both less than ideal. However, Eniture apps are compatible with Shopify Locations, so if you use them together, their complementary features fill many of the gaps.
Many of our customers use Shopify Locations for inventory management and our apps to optimize shipping quotes. Eniture apps sometimes give quotes for locations without inventory. However, on those occasions, they ship from another warehouse and cover the difference. It's better than using Shopify Locations and never factoring shipping costs into the equation.
The Bottom Line on Shopify Inventory Management
No system is perfect without gaps or flaws. Both Shopify and Eniture are constantly improving our systems and listening to feedback. So one day, we might come pretty close. For now, though, using them together is a pretty good compromise.
If you'd like to learn more about how we can help you streamline your business and save money, please don't hesitate to contact us.
About Eniture Technology
Eniture Technology specializes in helping e-Commerce merchants grow by providing useful information, digital marketing services, off-the-shelf apps that solve common problems, and custom programming services. Please contact us if you need help growing your online business or implementing the concepts presented in this blog post.
Interested in learning more? Check out our free guide, A Beginner's Guide To E-Commerce Shipping and subscribe to our blog!