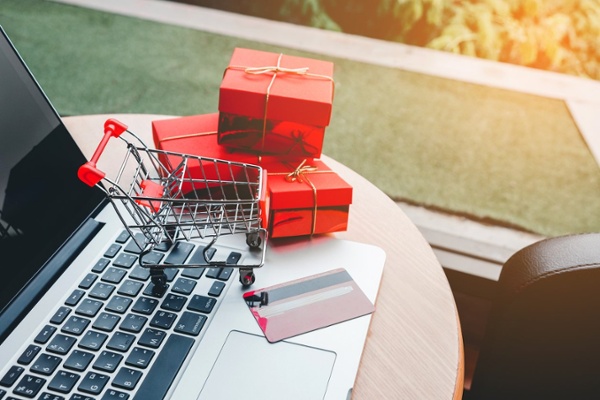 We're already into September, which means it's time to think about Thanksgiving and Christmas! Well, at least that's the case if you're a seasonal business looking to maximize your holiday sales. But, as if the topic wouldn't be complex enough in any year, 2020 has thrown a wrench in everyone's plans.
How do you market your products or services amidst a pandemic? How do you make sure that, even as the holiday rush is scheduled to slow significantly this year, you still grow enough revenue to survive and thrive?
That's exactly what we'll examine in this post. Thriving in this environment is a challenge, but it's far from impossible to overcome. Join us for an in-depth exploration of the 5 ways you can adjust your holiday marketing strategy in the middle of the COVID-19 pandemic.
1) Get Ready for eCommerce Pushes
If the last few months have shown us anything, it's just how important an eCommerce presence becomes in the midst of a global pandemic.
According to Salesforce, 61% of consumers reported shopping less often in brick and mortar store than they did previously on June 1. Black Friday and pre-Christmas shopping crowds aren't likely to change that behavior; if anything, they'll accelerate it. In fact, Salesforce also predicts that this upcoming holiday season, an astonishing 30% of global retail sales will occur online.
That's where your competition is going. If you want to keep pace or even push ahead, you have to account for it. That means spending time now to bolster your online shopping presence.
On the most basic level, make sure your website is set up for online sales. Expand your presence so that your entire product catalog is online. Check and double-check your user interface to make online shopping easy and straightforward for anyone coming across your website.
2) Showcase Your Product Virtually
Of course, it's not just about the logistics of a well-presented online shopping site. You also have to take that emphasis down to the product level. That means being able to showcase each of your products virtually in a way that engages and convinces your audience to hit that buy button.
Now is the perfect time to get started on that process. Find your best-sellers (especially those that sell well around the holiday season), and think of some ways you can feature them. That might include some feature photography, shot in high enough resolution to allow for plenty of close-up examination. You might also feature some videos that show your product in action.
It doesn't have to end there, either. Now might be a great time to gather some testimonials and encourage positive reviews on your product pages. Build it up with third-party social proof to add credibility to your own messaging. That way, when the holiday season comes, your products are well-positioned to shine online.
3) Make Sure Your Shipping Infrastructure and Messaging is Sound
It might be more of a background task, but that doesn't make this step any less important. In the same analysis linked above, Salesforce predicts that shipping services will be strained this holiday season due to the increased demand. Packages shipped by services like FedEx, UPS, and DHL might exceed total capacity to ship by as much as 5%.
The last thing you want is a credibility lag because you can't guarantee shipment by the time the holidays arrive. Fortunately, you're not powerless. Instead, you can make changes and adjustment to your shipping procedures and messaging now.
That starts with making sure you have expedited delivery options that come closer to a guaranteed delivery date. Even with the lower-priced options, though, be sure that you at least estimate delivery times and clearly display them on product pages.
Clarity in your messaging is another factor to pay attention to. You can also run promotions that encourage shoppers to buy early. Free shipping the last week of November, for instance, may be effective in reducing the capacity shortage that could impact you alongside countless other businesses this fall.
4) Account for Consumer Financial Distress
At this point, it's a cliché to say that this time is unlike any we've experienced in our lives. But that doesn't make it any less true. For marketers, that means adjusting to the way consumer behaviors and circumstances are changing. And unfortunately, many of these changes have to do with financial distress.
For instance, your customers might be more interested in inexpensive or multi-purpose products than they have been in the past. Unable to take a vacation, they might also gravitate towards 'staycation'-type products that help them relax at home.
Of course, these are general assumptions. Your audience might be taking a different turn. Now is a great time to learn more about their attitudes and circumstances, which you can then leverage into more context-appropriate marketing and product pushes.
One area you can focus on is developing creative promotions. For instance, you may look into a 'buy now, pay at shipping' promotion or a bulk discount designed to help ease the financial burden. It's a way to ensure you still generate revenue, without stretching your customers' wallets too thin.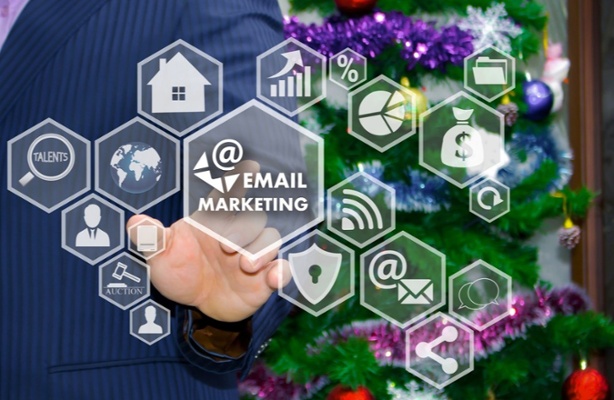 5) Invest Heavily in Digital (and Social) Channels
We're going digital. That much has been obvious since the beginning of COVID-19, but it's only going to increase in scope and necessity over the next few months. You need a digital strategy now if you want to be able to compete against the behemoths of your industry.
At its most basic, that means avoiding some simple but potentially devastating digital marketing mistakes. But it goes beyond avoiding the negatives. With the right strategy, you can make a significant impact on the channels in which you'll focus.
Maybe that includes Facebook and Instagram. In that case, check out the Holiday Planning Hub and Guide Facebook just released free for all marketers. It provides a plethora of new tools to help you plan for the holiday season, plus plenty of good tips that can help you start off on the right foot.
Looking to go deeper? Why not engage more in social shopping than you might have planned to? And, of course, it pays to optimize for mobile devices, which are taking on an ever-increasing share of eCommerce orders. Digital is the place you want to invest in for holiday shopping, and the time to plan for that investment is now.
Are You Ready to Build a Strong Holiday Marketing Strategy Amid COVID-19?
Christmas in July? Try Black Friday planning in September. Especially if you rely on seasonal sales, that's exactly what needs to happen right now. With COVID-19 set to change the holiday retail world as we know it, it's time to adjust what you know and adapt to that overused-but-still-true 'new normal'.
Yes, that means a holiday season unlike any other, and that can be stressful. But you don't have to go through it on your own. In fact, everyone in your industry is looking at the same future.
Don't you want to get that crucial leg up on them?
About Eniture Technology
Eniture Technology specializes in helping e-Commerce merchants grow by providing useful information, digital marketing services, off-the-shelf apps that solve common problems, and custom programming services. If you're interested in accelerating the growth of your online sales, please contact us. You might also enjoy this free information on the 10 reasons why you should be using HubSpot to grow your e-commerce business.