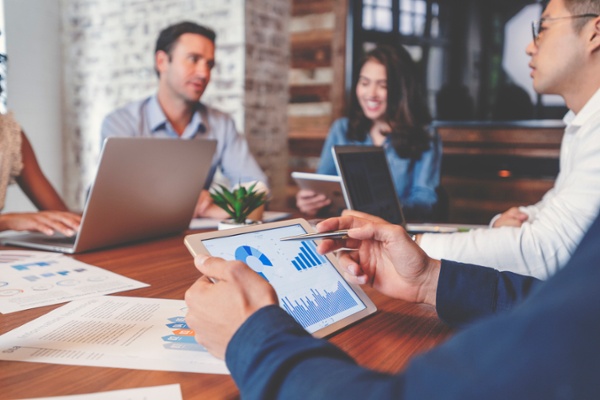 The data clearly points to the best practices for creating lasting business success: build trust by providing valuable content, craft an offer that resonates with customers, and deliver stellar customer service to ensure that buyers are more than happy to both return to and promote your brand repeatedly. That's right — the data points to inbound marketing, the system that can be more than 60% cheaper yet as much as ten times more effective than other types of marketing. That's the strategy the majority of leading businesses use, but how do they know if it's working?
Well, it turns out that most top-performing companies have something in common. The single biggest factor in their success was their willingness and ability to build their strategy around data-driven customer insights. Businesses that excel at reading data are around three times more likely to report higher customer engagement and loyalty along with increased profits than companies that trail behind.
Despite the facts getting clearer and clearer, many businesses still aren't being proactive. It isn't enough to simply gather data. If you do nothing with it, all the best metrics in the world can't help you. Luckily, HubSpot reports and dashboards can help. We're going to explain what they are, how they work, and why you should be using them.
What Are HubSpot Reports?
HubSpot reports are easily digestible visual summaries of your data that provide an easy-to-understand overview of your business's performance in different areas. HubSpot reports gather and display metrics from the CRM, marketing, sales, and service data available. If you don't have all your data on HubSpot, don't worry, it'll go where you need it.
Using HubSpot reports has many benefits. For those unfamiliar with the concept, it might be hard to just hear a basic description of what HubSpot reports are and immediately intuit the advantages. To help clarify some of the best and most impactful benefits that HubSpot reports have to offer, we'll go over some specific examples.
The Benefits of HubSpot Reports
The first benefit of using HubSpot reports reminds us how we got here and brings us back to where we started. HubSpot's innovative inbound marketing strategy is incredibly effective as the data bears out. The problem is knowing when you're getting it right. As the stats have shown, data is the ladder to success. That's where HubSpot reports come in. They'll help you track your data and view reports showing the areas where you're hitting your goals exactly and where you're completely missing the mark.
Another benefit is the ease of use. Especially for those already using HubSpot, it's a simple and convenient way to monitor your data. Data and analytics can be complicated. Numerous businesses are forced to use an analyst every time they need data insights. Others resort to DIY methods, attempting all the work by themselves. Not only does it seem never-ending, but the results aren't nearly as helpful.
HubSpot provides a set of reports to get you started. You'll be set up with a bunch of free, built-in, out-of-the-box reports. If they aren't enough, you can customize them, upgrade, and use integrations to massively expand their capabilities. Custom reports are also a great option for getting detailed answers to specific questions.
Types of HubSpot Reports
HubSpot reports can be broken down into different categories and segmented in many ways. A variety of options helps everyone get what they need. Let's see a few examples to get an idea of how they work:
Marketing Reports:

The default marketing reports provided cover the most relevant marketing metrics like

page views

, conversion rates, and email performance.
Sales Reports: Default sales reports encompass deal-related metrics like expected sales, sales goals, and actual sales, along with sales team metrics.
Service Reports: These default service reports focus on the customer-facing side of the business, like the number of support tickets, nature of feedback, and knowledgebase searches.
Comparisons

:

These reports compare the metrics of the chosen action or topic by category or time period.
Funnels

:

This is how you evaluate the success of your funnels. They're broken down by the total amount and the conversion rate.
Lists

:

This one, as you'd expect, creates different lists. For example, you can create a list of contacts that took a certain action.
Overviews

:

This provides a general idea of the total number of any metric you choose to track and then breaks it down by actions taken.

Team or rep

:

These use your data regarding deals to provide information on the performance of a single rep or team, like how many deals they have closed.
Trends over time

:

This takes the data of your choice and presents the numbers over the time period you want to understand, much like stock market graphs.
Do HubSpot Reports Actually Make a Difference?
HubSpot has some statistics illustrating the importance of reporting and analysis. Here are the best ones (and a link to the rest).
The most common content marketing metrics for marketers to track were website traffic and social media engagement, neither of which were used by over 20% of users.
Only 52% use attribution reporting, while three-fourths of them report on how marketing campaigns impact revenue.
Just over a third actually understand their campaign ROI.
Less than 54% calculate their cost per acquisition, but 60% say it's on the rise.
As you can see, data reporting and analysis are woefully underrated. So much so that reading those statistics makes you wonder how businesses are staying afloat when many companies aren't keeping track of the most fundamental metrics or aware of what their money is getting them. That's no way to run a business. As hopeless optimists, we believe that if it were easier, more people would do it. So here we are.
What Are HubSpot Dashboards?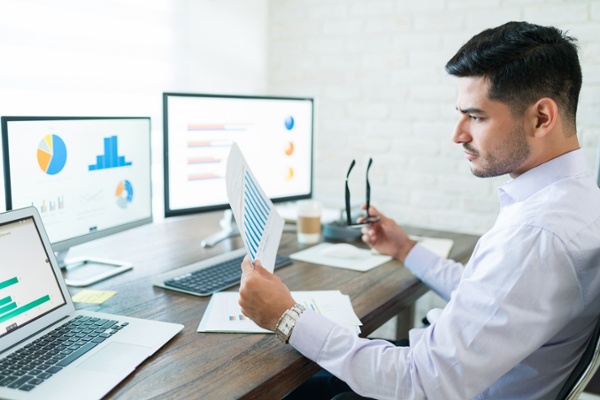 HubSpot dashboards are like collages for reports. It's the perfect solution to needing more than one report to get the whole picture. With up to ten reports per dashboard, you can get a complete overview of a topic on a single page.
Options for HubSpot Dashboards
HubSpot provides default dashboards that align with the default reports and categories listed above. You can customize them by changing the size and layout of each report. If you want to make one of your own, HubSpot dashboards can be created in one of two ways. You can either choose to start from scratch with a blank slate or use a dashboard template. If you choose a template, you can pick which reports you want included.
Different Implementations for Different Needs
Every individual (or specific team) will need their HubSpot dashboards to display the unique set of reports necessary for their business. That's why HubSpot dashboards should be designed with a clear goal or question in mind. Then, figure out what combination of reports would best achieve or answer it. If you wanted to determine how productive each sales rep is, for example, it wouldn't make sense to include a report on ad impressions.
Another important distinction is chart type. Make sure that the chart you pick to represent your data is the best and clearest visual representation of it. It should be easy to understand at a glance. If you need more customization options, you can also use third-party tools and integrations to create HubSpot dashboards outside of HubSpot's platform for added flexibility.
Final Thoughts
Now that you have a basic understanding of the terms, consider following some of the links to articles that cover specific aspects in more detail. If you get stuck and need a helping hand or just prefer having an experienced HubSpot agency by your side, please don't hesitate to reach out and contact us!
About Eniture Technology
Eniture Technology specializes in helping e-Commerce merchants grow by providing useful information, digital marketing services, off-the-shelf apps that solve common problems, and custom programming services. If you're interested in accelerating the growth of your online sales, please contact us. You might also enjoy this free information on the 10 reasons why you should be using HubSpot to grow your e-commerce business.