Keywords: Content Creation Best Practices
If you own or run a website, one of your main concerns has to be the volume of search traffic that goes to it. To address this concern you should have a content marketing strategy that uses carefully selected keywords for content creation that is search engine optimized (SEO). Proper use of SEO keywords is one of many important factors that affect a web page's search engine rankings. In this post, I'll give you guidance on how to use keywords in your content to get the best results.
Creating content using targeted keywords correctly will increase your website traffic. If you can manage page one of the search results, a large number of people will flock to your site. In fact, research shows that around 95 percent of people never go past the first page of their search results. And most of them only click on the first three links.
You should use every tool at your disposal to rank as high as you can, including thoroughly researching your keywords. Keywords are one way Google decides how relevant your pages are to the searches people are performing.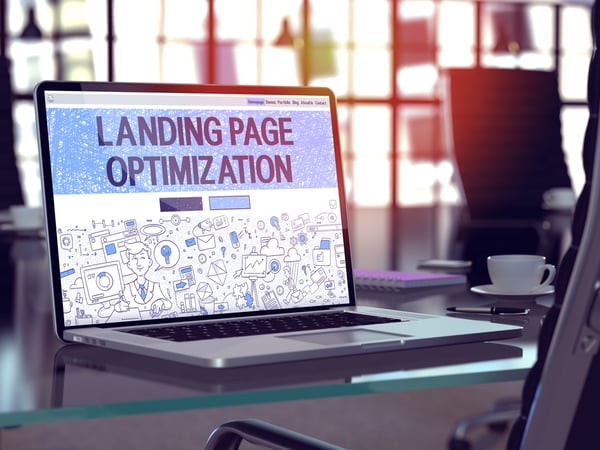 Basic Keyword Guidelines
Before we start looking at how you can integrate keywords into your content, let's take a look at a few general pointers you should keep in mind:
1. Research is king
To know which keywords to use in your content, you need to start off by doing some research. The idea is to find keywords your target audience uses and then to optimize your content in a way that makes it easy for them to find. Each piece of content should revolve around a specific keyword, one that'll make the content pop-up when your audience types the keyword in the search engine.
Google provides excellent tools for this, including Google Analytics and the Google Search Console. If you're serious about doing this yourself, you may want to invest in keyword research tools that Search Engine Optimization (SEO) professionals use such as AHREFS, MOZ, or SEMrush.
2. Avoid keyword stuffing
Don't do what is known as keyword stuffing. Putting your keyword in your content as much as you can -- keyword stuffing -- is spammy writing. This action is penalized by Google and results in lower ranking pages.
A good rule of thumb to follow is to let your keywords constitute around two to five percent of your content; including the titles, headings, and everything else.
3. There are two types of keywords
Keywords can be divided into short-head and long-tail. Short-head keywords are generic words that your site is bound to share with plenty of other sites. Long-tail keywords are longer phrases that'll likely be more relevant to your target audience than the general populace.
Keywords with high search volume are very difficult to use to achieve a ranking on page one of search results. That's why content writers rely on SEO practitioners to identify long-tail keywords (keyword phrases) that have better ranking potential.
As you gain experience you will get better at identifying which keyword phrases are best when creating high-quality content.
4. Make your writing sound as natural as possible
When you're writing content, make sure it sounds as natural as possible. Especially when you're using long-tail keywords. Use stop words to make your writing flow more smoothly. Great content doesn't come across as awkward.
Using keywords in your content
Broadly speaking, you will use your keywords in both the head section, including the title, the meta description, and the page's URL, and the body of your content, including the main content and the images. Let's take a look at each of these parts:
1. URLs
An ideal URL is one that lets both Google and the reader know what the page is about rather than showing them a long, meaningless sequence of numbers and letters. The URL is a perfect place to insert your keyword. Make sure your URLs are short and make sense to the reader.
If there are obstacles that prevent you from using a user-friendly, search engine friendly URL, there are options. The first (highly recommended) option is to find an alternative platform for your website.
The second is to use a service that can provide you with a custom URL for the content that you want to promote most. HubSpot has a great article titled 5 Link Shorteners To Try that's worth checking out. (Full disclosure: Eniture Technology is a HubSpot Certified Agency Partner.)
2. Titles
For a page title to be optimized, it needs to succinctly describe the content that is going to follow. Also, when your page shows up in a Google search, the first thing the searcher will see will be your page's title in bold.
Put your keyword in the title, particularly at the start of it. This will allow your readers to see it when it shows up as a result for their query and will let them know that the page is relevant to what they're looking for. Keep the title short, around 60 characters or less.
3. Meta descriptions
Upon displaying a result, a search engine will show a page's meta description right underneath its title. Google and Bing don't use the meta description for ranking purposes, but the search engine users do! Include your keywords in the meta, and if possible towards the beginning of it. Make sure the meta description does two things simultaneously: It lets the audience know what to expect if they open the page, and entices your target audience to click the link.
Keep your meta description under 160 characters. Anything longer will be cut off.
4. Headings H1
Whereas a title is what appears as the result of the search query, the page's H1 heading is the headline of an article. Obviously, the two have to be related, but they can differ a bit if it's in the best of interest of your content. The H1 heading should include your keyword.
5. Subheadings H2 and H3
Long pieces of content should be broken up into several pieces. Use H2 and H3 subheadings for this purpose. Subheadings make it easier to scan documents for the relevant content. Google also looks for these when looking for content to use as a featured snippet.
Subheadings are a good place to use related keywords. You can use your keyword, but don't force it. Make sure your content remains natural.
6. Content Body
Use your keyword in the content body, particularly within the first 200 words: Most users tend not to scroll past the first couple of paragraphs, which is why Google might prefer to give the first 200 words more weight than the rest of the web page.
Don't use the keyword over and over again. It should appear naturally in your content, and at a reasonable rate. Bold your keyword at least once to signal its importance. Remember, it should only make up two to five percent of your word count.
Use related words if you're in danger of overdoing it, and to make your content more readable. You can also use clarifying words, such as word stems, synonyms, and closely associated words to help flesh out the content.
Google likes landing pages with outbound and inbound links. Use your keyword as anchor text at least once. Don't go overboard doing this. Keep your writing natural and don't force keyword use in awkward ways.
7. Images:
When you include an image in your content, you have several opportunities to use your keywords: The image URL, the image title, and the image alt text. Use your keyword when it is relevant and be descriptive. Don't just string a bunch of keywords together. Google will penalize you for keyword stuffing.
About Eniture Technology
Eniture Technology specializes in helping e-Commerce merchants grow by providing useful information, digital marketing services, off-the-shelf apps that solve common problems, and custom programming services. Please contact us if you need help growing your online business or implementing the concepts presented in this blog post.
Interested in learning more? Start with our free guide on how to increase online sales, and subscribe to our blog!