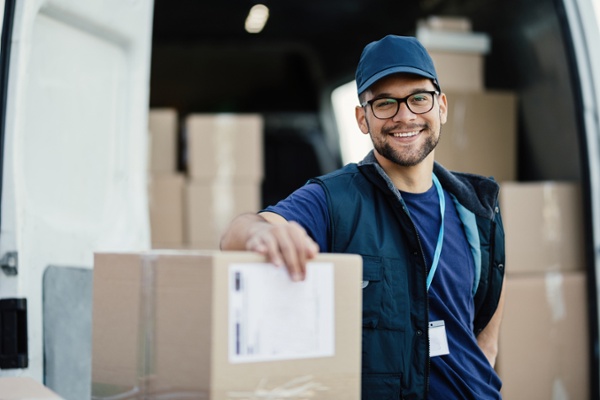 Over the years, there's been a lot of talk surrounding the possibility of Amazon building out its logistics capabilities to handle the delivery of their own packages. However, there have been a lot of changes, developments, and hiccups along the way. Amazon hasn't always been forthcoming with its long-term strategy, either. This has left people wondering: will they stop at self-sufficiency, or will Amazon compete against FedEx and UPS?
Suppose they develop the infrastructure to control their own fulfillment and delivery from start to finish. Then it would likely make good financial sense to handle the shipping for not only all their own packages but those of other businesses, as well. If they started allowing non-Amazon retailers to use their shipping services, they'd be a direct competitor of other shipping companies like FedEx and UPS.
Amazon's history speaks for itself. There's no real question about whether Amazon could catch up to the shipping giants. The only question now is will Amazon compete against UPS and FedEx, or do they have other plans? Let's look into:
The history of Amazon's logistics expansion

Their plans before and after the pandemic

Their specific strategies moving forward
Amazon's Logistics Expansion Timeline
Believe it or not, this plan has been in the works since 2007 when Amazon created their first delivery center. However, things moved somewhat slowly until 2013, when UPS fumbled their holiday deliveries, demonstrating the need to expand more quickly. They launched Amazon Flex in 2015 in response and launched Prime Air in 2016. Also, they managed to open 71 more delivery centers by 2017, adding another 51 by the following year.
Pre-Pandemic Plans
Those asking, "Will Amazon compete against FedEx and UPS or not?" finally got their answer. In 2016, they began their first trial run, actively planning to do just that by providing delivery services to companies in LA before expanding to a handful of other major cities. They seemed to be planning to expand outward until they could both:
Single-handedly manage their own fulfillment from sales and warehousing to delivery and reverse logistics.

Do the same for non-Amazon retailers.
The US Amazon Shipping pilot program operating in those few eligible locations was put on hold last June as the eCommerce giant began to feel the pandemic's impact. Increased demand, reduced supply, and unprecedented strain on every industry and every step of the supply chain. That, along with being generally unprepared, required them to focus all their resources in-house. While their active shipping services stopped, their expansion efforts did not.
2020 Tactics: Plan and Expand
Throughout 2020, Amazon was very busy while the rest of the world's focus was elsewhere. They may have paused their US Amazon Shipping operations, but they kept taking steps toward their ultimate goal. Amazon hired nearly half a million employees—putting the total at over a million—for permanent positions to stay on even after the pandemic subsides.
The company also built out locations and assets while prices were plummeting. They added 12 Boeing 767-300 cargo planes to their Prime Air fleet, which now totals more than 80 jets. Companies going out of business by the hundreds left a lot of commercial real estate available. This also sent prices into a nosedive, allowing Amazon to snatch up 220 properties for bargain-basement prices.
Before anyone even noticed, their logistics network grew 50%. They were catching up to industry titans faster than anyone imagined. Amazon now barely trails behind the nation's largest carrier. They reached 5.1 billion US shipments last year to UPS's 5.3 billion.
President Marc Wulfraat of the Canadian logistics consulting firm MWPVL told The Washington Post, "I say they are building their own UPS because it's not far from the truth."
Amazon's Plans Moving Forward
Former Amazon executives confirm the company's commitment to its goal. Logistics experts agree it's likely that their plans will move forward as soon as the pandemic and their own demand allow.
Satish Jindel, founder of the research firm ShipMatrix, believes they aren't giving up, saying, "I'm sure they're going to look at bringing that back to life," but not before this spring or summer.
Only once they have the capacity to win will Amazon compete against UPS and FedEx in an attempt to end their reign and take the throne as the undisputed leader in shipping.
Daniel Sokolovsky, founder and CEO of the competing logistics company AxleHire is quoted as saying, "Do I think that in 10 years Amazon can kill UPS and FedEx? Yeah, probably."
However, it's unclear if he was aware of their massive 2020 progress at the time.
Why Will Amazon Compete Against FedEx and UPS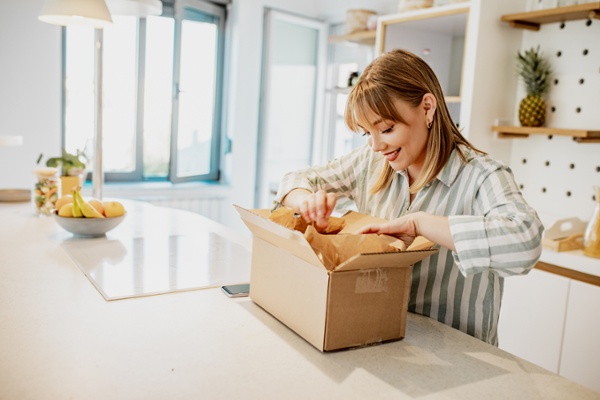 Many are asking themselves: why will Amazon compete against UPS and FedEx on their own turf, considering the $122 billion it will likely cost them to catch up? It isn't unlike Amazon to move into a new market for the sole purpose of expansion (just look at their cloud computing division, among dozens of other examples). But this move has more personal motives. Shipping their own products would save them $3 per package.
While, to many, that initially won't seem worth it, small costs add up rather quickly when you're working on such a large scale. Consider that this per package savings of $3 could add up to as much as $525 million in Amazon's pockets over the course of a single 48-hour Prime Day event! The ability to recoup over half a billion dollars in a single weekend seems to answer the original question, "Why will Amazon compete against FedEx and UPS?" a few times over.
How Will Amazon Compete Against UPS and FedEx?
So, how exactly will Amazon compete against FedEx and UPS, considering FedEx has 50 years of experience and UPS has been in the business for over a century? Despite their seniority, Amazon has much greater resources to leverage. Due to their many extremely profitable sectors and subsidiaries (like Amazon Web Services, comprising the majority of Amazon's operating income), the eCommerce behemoth can afford to outspend or undercut them. That's how they overtook Diapers.com.
This is the scenario former long-time FedEx manager and current managing partner for the logistics consulting firm Last Mile Experts, Dean Maciuba, believes is most likely.
He points out, "Amazon has a multi-billion-dollar business to subsidize its shipping initiative," and predicts, "It will aggressively target markets and give the shipping service away. FedEx and UPS won't be able to compete."
The Amazon DSP program, their ever-expanding nationwide delivery partner network, seems to be key. These independently-owned businesses partner with Amazon; they're not employees. Outsourcing to them will likely create huge savings. As they expand, they'll reduce reliance on other carriers. They've been quite successful thus far, with outside deliveries plummeting from 97% to only 33% in just five years. Many expect it to drop even further to 15% within a year or two.
Future Expansion Plans
Amazon Shipping is already available in the UK and is expected to expand across Europe. They aim to become faster and more cost-effective over time. Their growing self-reliance, along with what they're learning across the pond, should help. They'll only deliver packages to the most cost-effective locations—large, densely packed areas—where they can deliver more packages faster. Furthermore, they plan to utilize neighborhood drop-off locations where people in the community can pick up their packages.
Customers generally want home delivery. But pointing out the risks—packages being stolen or damaged by weather and unretrieved deliveries signaling would-be burglars that nobody's home—might convince them otherwise. Bryant Walker Smith, a law professor and transportation technology specialist, believes this could be enough incentive. As an added push, rewards for pickup can motivate people to go out of their way to get something in return for their trouble.
As you can see, Amazon has this all planned out. However, it likely won't be easy to predict the fallout this shift will cause. Amazon is determined to follow through, though, so keep your eye out for developments. Hopefully, being informed will help you keep your business from being negatively affected. To learn how we can help you safeguard your business and keep shipments running smoothly, contact us today.
About Eniture Technology
Eniture Technology specializes in helping e-Commerce merchants grow by providing useful information, digital marketing services, off-the-shelf apps that solve common problems, and custom programming services. Please contact us if you need help growing your online business or implementing the concepts presented in this blog post.
Interested in learning more? Check out our free guide, A Beginner's Guide To E-Commerce Shipping and subscribe to our blog!