Marketing can often be fraught with jargon. The phrase "UTM codes" is one example. A lot of people come into marketing not knowing what a UTM code is, let alone how to use UTM codes properly. If you are not sure how UTM codes can help you, then you need to learn. Indeed, they are a vital tool for tracking traffic sources and conversions.
What Are UTM Codes?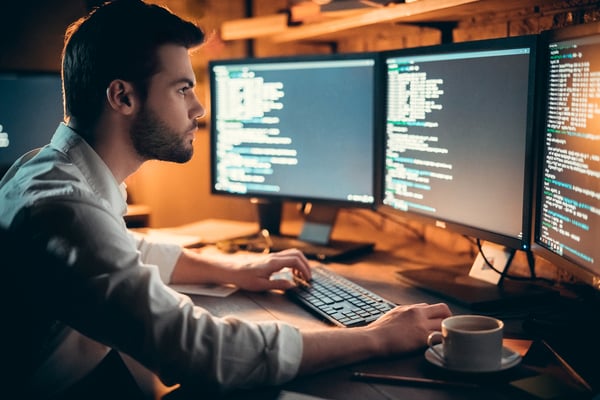 UTM stands for urchin tracking module. The UTM code is, in fact, added to the end of the URL when somebody clicks on a link in an advertisement or on your social media page. For example, utm_source=Facebook tags that the traffic came from Facebook, perhaps from the boosted post you just made on your Facebook page.
UTM codes can also be set to track specific campaigns, mediums (social network as opposed to email), specific content or the search term used. In other words, UTM codes are used to track and analyze very specific traffic sources. By tracking campaign source and medium, etc, you can determine which of your advertising projects are giving you the most traffic and thus the best return on investment.
Anatomy of a UTM Code
So, let's drill down and take a look at an example UTM code:
http://blog.eniture.com/?utm_source=newsletter&utm_medium=email&utm_campaign=sept-newsletter
This is a sample code that would be attached when somebody clicks on a link in your newsletter. As you can see, there are four parts to the code:
The actual URL the person is going to.
The campaign source. This is the basic UTM code. It tells us that the source of this traffic is your newsletter.
Campaign medium. This tells you that the source of the traffic is email marketing.
The campaign name. This tells you that it comes from your specific campaign, "sept-newsletter," which tells you this traffic came from the September newsletter, not the October one.
All of this is useful information. You can also add utm_term (specific search term) and utm_content (what kind of link). An example of the latter would be utm_content=buttonlink. This is most often used for A/B testing.
How to Create a UTM Code
This all seems pretty complicated. However, if you are tracking your campaigns in Google analytics it's relatively easy. Google actually provides a UTM builder that will add the source, medium, and name for you.
Once you have UTM parameters down, though, you may find it faster to do it manually. For example, let's say you just posted a new release announcement to your Facebook page and boosted it.
Thus, you need the campaign source, campaign medium and campaign name. In this case, your source is Facebook, your medium is socialmedia, and your campaign name is newreleasefacebook.
Your UTM code would be
?utm_source=facebook&utm_medium=socialmedia&utm_campaign=newreleasefacebook
Again, you can use Google's UTM creator until you are comfortable doing it yourself, and some people may always find that easier. You can also use a URL shortener to hide the UTM codes or prevent people from removing them when they share the link. Bitly is great for shortening URLs, and as each URL will be unique you can then easily track the URL without using heavy duty analytics tools.
Ways to Use UTM Codes
So, the primary purpose of UTM codes is to determine exactly where your traffic is coming from. The UTM source part of the code allows you to know which of your advertising projects is working. Here are some good ways to use UTM codes:
Social Media. We've already talked a little bit about how to use UTM codes on your favorite social network while talking about using an UTM code generator. For companies who are on multiple social networks, UTM codes are vital. They are even more important if you use certain more obscure networks. Facebook has built-in ways to help you track. Tumblr, on the other hand, does not, and Instagram does not allow clickable URLs in posts. UTM codes can track not just that traffic is coming in from social media, but which Facebook post or tweet is responsible for it, allowing you to, for example, adjust tweet scheduling better. Bear in mind that when people share the link it will include the code, so this will include shared traffic as well as direct.
Banners. If you are using banner ads on your own site, then UTM codes can tell you which of your banner or image ads is getting the most traffic. This is useful for A/B testing or if you are working on a new design or layout for your blog.
E-books. If you use links in ebooks, you can use UTM codes to track the best placement. Or, alternatively, you can distinguish between contextual links and the ones in your CTA. This works well for blog posts too.
Newsletters. It's easy to track whether you are getting traffic from your newsletter. However, UTM codes let you go one step further, by tracking exactly which newsletter the traffic is coming from. If you're experimenting with different content or guest posting, this can help you track how well it works.
Email signatures. If you use a URL in your email signature, UTM tags can tell you whether or not people are actually clicking on it. You can then decide whether to tweak it.
QR codes (abbreviated from Quick Response code). If you use QR codes, you can use UTM tags to A/B test placement or to track whether QR codes in the menu, on the sign, or in a direct mail are attracting the most traffic.
There are any number of other ways to use UTM codes, but the biggest is for A/B testing. This is really one of the things UTM codes were made for, and they allow a fine measurement of sourcing that makes your tests much more effective.
Where to View Your UTM Code Results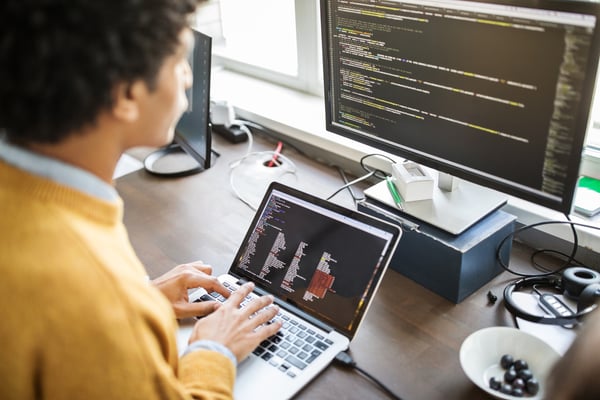 How do you see what you are getting? The answer is analytics tools. Google Analytics is designed to work with UTM codes to give you a solid breakdown of your traffic.
You will find your results under the Acquisition - Campaigns tab. Clicking on all campaigns will show you a breakdown of traffic by specific campaign right there at a glance. You can immediately see how well your marketing efforts are going.
If you use Bitly to shorten URLs, you can tag the URLS you are using and then use those tags to track their performance. Using Bitly is a very good idea, especially if you are sharing links to third parties. Your campaign URL can be tracked quickly and easily.
About Eniture Technology
Eniture Technology specializes in helping e-Commerce merchants grow by providing useful information, digital marketing services, off-the-shelf apps that solve common problems, and custom programming services. Please contact us if you need help growing your online business or implementing the concepts presented in this blog post.
Interested in learning more? Start with our free guide on how to increase online sales, and subscribe to our blog!