One of the biggest challenges of digital marketing for e-commerce merchants is getting leads to convert. In fact, almost all users won't convert on their first visit to your site. One of the best ways to increase conversions is to show your target customers that other people enjoy using your product and really trust your brand. Customer testimonials are essential for gaining the trust of your target audience and removing certain doubts they may have about purchasing from your e-commerce store.
92% of people will trust a recommendation from a peer, and 70% of people will trust a recommendation from someone they don't even know. This means that you have a higher chance of converting a lead into a customer if you have really great testimonials. 50 or more reviews per product can mean a 4.6% increase in your conversion rate!
What are the best practices for getting and presenting customer testimonials for optimal conversions? Keep reading.
Best Practices for Customer Testimonials That Convert
Ask Customers for Testimonials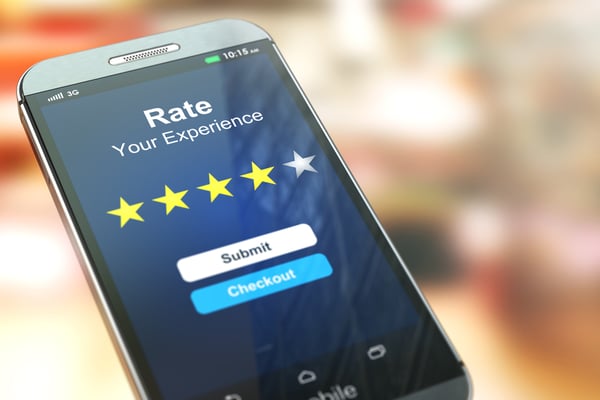 Obviously, to get testimonials, you need to ask for them. You might be wondering what's the best way to ask without seeming like a nuisance or like you're too pushy. A great way to get customer testimonials is to provide an incentive. Start by following up with a customer about a week after they've placed an order and received it. Simply ask them to review the product. If you don't get a response, offer a loyalty program or give those who review your products a discount.
Then, ask them to provide details. Be as specific as possible with your request so that you get a detailed result in return. Testimonials that say "I love this product" or "This company is amazing" aren't helpful or inspiring to anyone. You want testimonials that tell a story and are specific. Your customer testimonials should communicate that they like your product and how your product has helped them. To make it easier for customers to write their testimonials, you can provide an initial draft for them to edit. This way, they don't have to spend lots of time trying to write a compelling testimonial. Much of the work is already done for them.
Next, you want to respond to your testimonials, whether they're positive or negative. For positive testimonials, you should thank them, make it personal, and invite them back for more. When responding to negative testimonials, make sure you apologize for their dissatisfaction, share the ways you plan to fix the problem, and invite the customer back again.
Place Your Testimonials Everywhere
You can use your testimonials in your content and marketing materials:
Landing page/Homepage: Include testimonials on any landing page like your homepage to grab attention and boost SEO.
Blog content: Anyone that lands on your blog from an external source or through a link on your website is a potential customer. Include brief testimonials within your blog content, but put them in the sidebar to avoid being too intrusive. This shows social proof to those who are browsing your site that your company is trusted and valued by others.
Product pages: Place testimonials praising specific products on those corresponding pages. Avoid sticking just any testimonial on any page of your site.
CTAs: Whether it's an email sign-up or a content download, you can place short testimonials next to your CTAs. This can add the much-needed push for potential customers who are having doubts about your product.
Print marketing materials: If you're using print marketing materials, add weight to your sales messages by including customer testimonials. After all, according to a study featured in Forbes, print campaigns still have a lot to offer. They're more "real" to the brain, "involve more emotional processing", and "produce more brain responses connected with internal feelings", which are important for reception of ads.
Email marketing sequences: To maximize the effectiveness of your drip campaigns, you can add specific testimonials that help leads overcome doubts about a particular product.
Social media posts: Boost your clicks and conversions by adding testimonials to your social media posts, images, and ads.
Testimonials page: As you include testimonials on various parts of your website and social media, you can also add your testimonials to a page solely dedicated to them. Potential customers want to see as much evidence as possible that you are the right choice. Seeing your entire list of testimonials can give them all the proof they need.
Include Names and Photos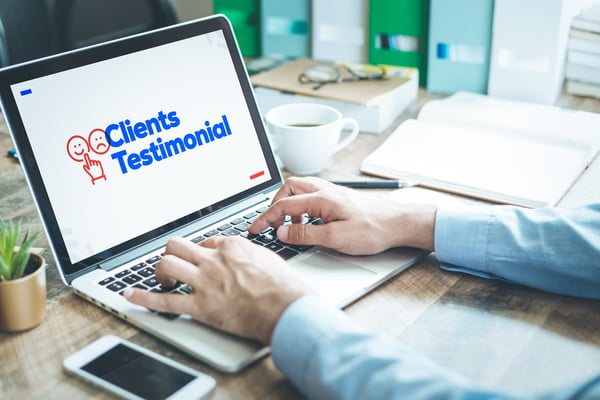 Providing authenticity to your testimonials is so important for building customer trust. To do this, you should use names and photos. Without them, your testimonials may feel fake even if they're not. But if potential customers can actually see pictures and names of people who left a review, they'll find it easier to connect with the stories and experiences being shared.
Using names and photos in your customer testimonials also gives you the opportunity to highlight your target customers. People connect more with others who are a lot like them. For example, if your target audience is women, showing a woman's photo and name in the testimonial can really resonate with your target customers.
Use Video Testimonials
While written testimonials can be quite powerful, video testimonials can really grab attention and build a strong connection with your audience. Make sure your video testimonials feature real people, not actors. Also, keep it short and sweet. Try to keep it 60 seconds and under. Video is a great form of content, but can be overwhelming if too long, especially if a potential customer wants a quick answer to why they should buy your product.
Get an Influencer to Back You Up
Sure, potential customers are more likely to trust those who have bought your product, but they're even more likely to make a purchase if an influencer they follow is endorsing your product or brand. Look for an influencer who supports the same values of your brand. Selling fitness equipment and gear? Get with professional athletes or fitness bloggers. Selling beauty products? Find an influencer on Instagram or YouTube to get behind your products.
According to some marketers, influencers can:
Create authentic content about your brand
Drive engagement around your brand
Drive traffic to your website or landing pages
About Eniture Technology
Eniture Technology specializes in helping e-Commerce merchants grow by providing useful information, digital marketing services, off-the-shelf apps that solve common problems, and custom programming services. Please contact us if you need help growing your online business or implementing the concepts presented in this blog post.
Interested in learning more? Start with our free guide on how to increase online sales, and subscribe to our blog!