How To Receive An LTL Freight Shipment
Do you take advantage of our LTL Freight Quotes products to provide real-time LTL freight quotes as shipping options during the checkout process of your Magento, Shopify, or Woocommerce store? While you may be familiar with LTL freight shipping, your customers may not be. To help preserve you and your customer's ability to file a loss or damage claim with the carrier, it's important your customer knows how to receive an LTL freight shipment.
Bookmark this blog post and share it with customers who will receive their orders via an LTL carrier. These instructions aren't just relevant to LTL freight. They're also relevant to full truckload shipments (a.k.a truckload freight) and all other types of freight service. (We have products for these too!)
4 Things To Do When Receiving An LTL Freight Shipment
If you'll be receiving a shipment sent by via LTL freight or another type of freight service, you need to perform the following steps before you sign the "POD", which is short for "Proof Of Delivery". You may also hear it called a "Delivery Receipt".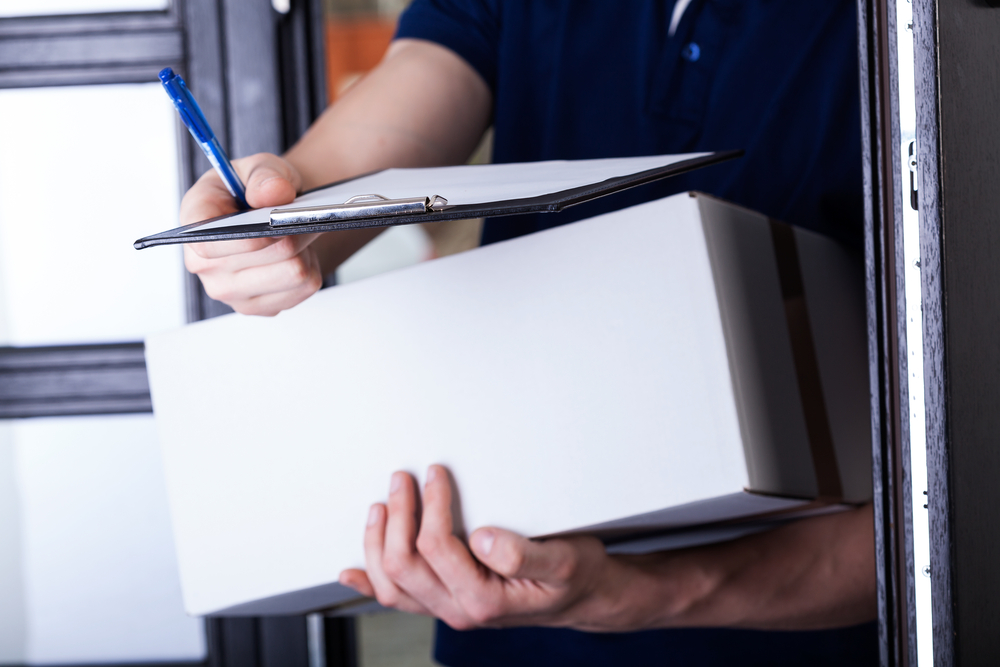 The individual delivering the shipment probably won't coach you on what to do. The less you do, the quicker the truck is on the road for the next delivery.
You need to follow these steps to make sure that if there are any losses (items you ordered that weren't on the shipment) or damages, you and your supplier have the ability to file a claim. If you don't follow these instructions, then you may be shouldering the cost of loss or damage on your own.
1. Inspect The Shipment And Note Any Possible Damage
If you think there may have been damage or loss to the shipment during transit, note it on the POD. If you don't, the carrier will deny the claim.
Inspect the packaging. Does it look intact? If not, make a note on the POD in case damages are found later.
If the shipment is visibly and severely damaged, refuse it. The carrier will return the shipment for free so it can be inspected before filing a claim.
2. Count the number of pieces you're receiving
Ask to see the "BOL" or "Bill Of Lading". It will identify the number of pieces in the shipment. If you received a different number, note it on the POD so a claim for the missing piece(s) will be approved.
3. Make note of additional services used at the time of delivery.
The use of a lift gate service or inside delivery are the most common special services. If you request one of these services and it wasn't already paid for by the shipper, the driver will note it on the POD. If you sign the POD with those services noted, you are agreeing that the services were performed and may be responsible for the additional fees.
4. Legibly print and then sign your name on the POD.
Make sure your printed name is readable. The carrier may refuse to honor a claim if it isn't clear who signed the POD.
About Eniture Technology
Eniture Technology specializes in helping e-Commerce merchants grow by providing useful information, digital marketing services, off-the-shelf apps that solve common problems, and custom programming services. Please contact us if you need help growing your online business or implementing the concepts presented in this blog post.
If you are interested in offering LTL freight as an option on your online store, take advantage of our free guide on LTL freight.