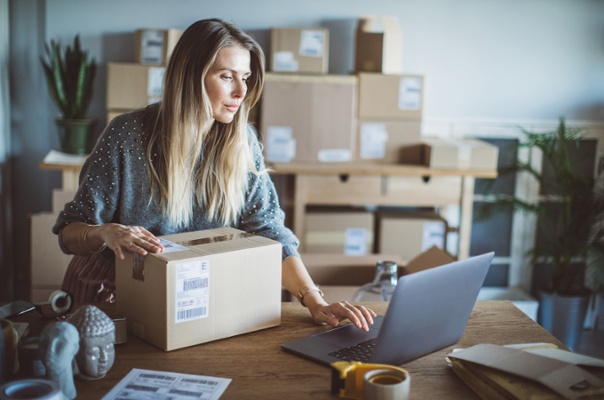 In some ways, the silver lining of COVID-19 for the e-commerce industry has been the boon in sales prompted by consumers who are no longer able to go to physical stores. Instead, they're relying more heavily on purchasing online goods. In a market that was already predicted to grow, the extra sales were exponentially amplified. This is great news for people in the e-commerce and shipping industries, but the increase in demand for shipping has put a strain on the capabilities of all three major carriers. As a result, they have all made announcements that they will be increasing their parcel shipping rates going into the holiday season.
Holiday and Demand-Based Parcel Shipping Rates
The holidays create heavy demand for carriers as people send gifts around the country en masse. The extra reliance on parcel shipping caused by the ongoing struggle with the pandemic has caused them to take steps to balance the supply/demand equation.
FedEx has said that their holiday surcharges will be:
A range of $1 to $4 for ground shipment to residential households.
A range of $2 to $5 for express shipments.
Their popular SmartPost service, which teams up with USPS for cheaper service, will see an increase of $1 per shipment towards the beginning of the season. The extra charge will increase to $2 as the season goes on.
UPS will be raising their rates to the high end of FedEx's estimates. People can expect a $3 increase for ground shipments and $4 for air shipments. A spokesman for the company said of the changes, "UPS continues to provide essential service amid the ongoing coronavirus outbreak to support the needs of our customers. Our goal is to ensure businesses and customers are able to meet their shipping needs while demand has increased for shipping services."
Predictably, USPS is making the lowest price increases. Commercial shippers will be paying an extra $0.24 - $1.50 for shipments with the carrier. Retail shipping prices and international products offered by the carrier are not affected by the change.
Mail-In Voting Worries Extend Planned Changes to Post Office Operations
The USPS has more concerns than an increase in shipping capacity to deal with. Just as the pandemic has forced many to rely on parcel services, the pandemic is changing people's voting plans. There is expected to be a record number of mail-in votes used during the general election in November. Unfortunately for USPS, this comes during a time when changes are being made to the operation. These changes were part of an effort to stem losses and make it more sustainable.
There are concerns that these changes would negatively affect the outcome of the election. There are also accusations that it was an intentional effort on the part of the new Postmaster General. Amid these worries, he announced that he would be delaying those changes to, "avoid even the appearance of any impact on election mail."
Key Takeaways From the Latest USPS Communications
His memo reassured anxious voters of four key points:
Retail hours at Post Offices will not change.
Mail processing equipment and blue collection boxes will remain where they are.
No mail processing facilities will close.
Overtime has and will be approved as needed.
In addition to those explicit promises, his statement offered words of comfort about the election. To those worried that the USPS would not be able to handle the load required for their voices to be heard this November, he added:
"The Postal Service is ready today to handle whatever volume of election mail it receives this fall. Even with the challenges of keeping our employees and customers safe and healthy as they operate amid a pandemic, we will deliver the nation's election mail on time and within our well-established service standards. The American public should know that this is our number one priority between now and election day. The 630,000 dedicated women and men of the Postal Service are committed, ready and proud to meet this sacred duty."
Will Amazon Rule Changes Push Shippers Towards Its Shipping Service?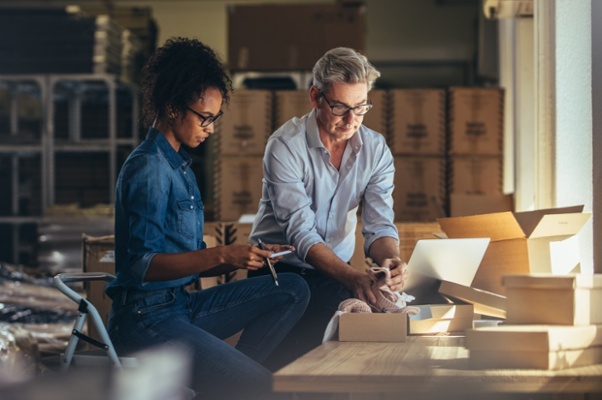 Five years ago, Amazon introduced Seller Fulfilled Prime. Their Prime service includes free two-day shipping. Also, it has expanded to allow third-party merchants to handle the delivery themselves. They could then offer a greater range of products to their customers.
The move was also a big deal to sellers on the platform. The Prime badge is often a major selling point. So being able to put that on their products allowed companies who participated to increase their sales. For a while, it seemed like a win-win scenario.
Change to the Seller Fulfilled Prime
Amazon, however, no longer thinks that is the case. The company says that shipping performance under the program is subpar. Vendors just haven't met the standards that they expect for their Prime customers. Even before COVID-19 put a strain on the shipping industry, only 16% of Seller Fulfilled Prime shipments met the two-day delivery window. Now, Amazon is making an effort to reign in sellers that they feel are not living up to their shipping guarantee. The company has placed some new rules on those who decide to participate in the program. This includes forcing them to make deliveries on Saturdays and meet one- or two-day shipment pledges. Participants who do not meet the new standards risk losing their Prime badge (and the increased business that comes with it).
Amazon's email to program participants explained the reasoning for the new rules say this:
"Amazon is making significant investments in our fulfillment and transportation capabilities to make Prime faster, transitioning from a Two-Day to a One-Day delivery program. As we continue to improve the Amazon Prime experience for customers, we want to ensure Seller Fulfilled Prime meets customers' expectations of Prime."
What Are the Implications of the Change?
Critics claim that the move purposefully pushes sellers into Amazon's own Fulfillment by Amazon service. Amazon's logistics service is a fast-growing source of revenue for the company. It has been developing its own delivery service for a few years in an effort to reduce reliance on major carriers. The company's Third Party Seller Services, which includes Amazon logistics, was up 52% from the previous year after bringing in $18.3 billion in the second quarter.
Amazon faces competition from large rivals such as Walmart. Walmart can utilize its massive brick and mortar reach to offer same-day delivery services. The competing goals of keeping sellers and customers happy may prove difficult for the company to navigate, at least during the initial growing pains of their own logistics operation.
Changes to Parcel Shipping Rates Affect Everyone
We certainly seem to be heading into uncertain times for those in the e-commerce industry. On the one hand, a pandemic has hit that gives eCommerce sellers more opportunity than ever before. Sellers can reach out and convert traditional brick and mortar customers into e-commerce customers. On the other hand, the need for parcel delivery services to keep up with demand — and large e-commerce enablers such as Amazon to keep up with the competition — could mean increased parcel shipping rates fall at the feet of online sellers.
For help navigating the e-commerce waters while the hiccups cast doubt, you can always lean on us. We'll help you find the right solutions to keep your e-commerce operation running smoothly. If you have questions about how we can help, then feel free to contact us at any time.
About Eniture Technology
Eniture Technology specializes in helping e-Commerce merchants grow by providing useful information, digital marketing services, off-the-shelf apps that solve common problems, and custom programming services. Please contact us if you need help growing your online business or implementing the concepts presented in this blog post.
Interested in learning more? Check out our free guide, A Beginner's Guide To E-Commerce Shipping and subscribe to our blog!