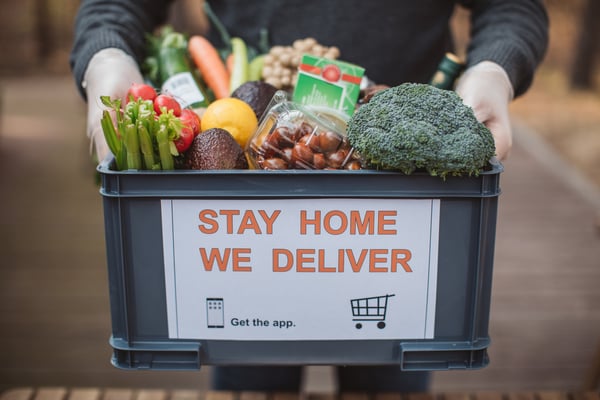 With the recent boom in people ordering items from home, there has been a serious increase in demand for perishable items sold online. Delivering perishables from an e-commerce platform to someone's door can be a highly profitable and rewarding business, whether you are dealing in foodstuffs, organic cosmetics, floral cuttings, or medical supplies. However, the shipping requirements for perishable items are much higher than shipping regular packaged goods.
The Essentials of Online Perishable Sales
What makes selling perishable items through an e-commerce store unique is not the online selling or the way you present your products. It's about safety and predictability. People know when they buy perishables online that there's a chance that their items will arrive melted or spoiled. They're counting on your control and transparency to prevent that from happening.
Before you begin selling perishable items online, have a comprehensive policy in place that explains how you fulfill online orders. Include information on how products are packaged for shipping, how long they can survive while in-transit, and what your policy is in the event that the order arrives spoiled or damaged. Publish this information on your website so it is readily available to your potential customers. The clearer you are about your process and policies, the better your prospects will feel about their decision to make purchases from you.
Types of Perishable Items Sold Online
Perishable items sold online perish for different reasons. The primary concern for some items is temperature. For others, the supply of oxygen is the primary concern as long as the temperature is kept within an acceptable range.
Temperature Is A Primary Concern For...
Foods.
Flowers and plants.
Organic cosmetics.
Medical supplies.
Oxygen Is A Primary Concern For...
Live animals, including dogs, cats, reptiles, fish, and insects.
In this post, we'll focus on items for which temperature is the primary concern.
Build a Comprehensive Shipping Plan
At the heart of selling perishables online is the shipping plan. You need a comprehensive start-to-finish way to protect your products while in-transit. There are six components to a comprehensive perishables shipping plan:
Supply and Cold Storage
Packaging for Shipment
Strict Shipping Policies
Reliable Shipping Partners
Guaranteed Safe-Temp Arrival Times
Policy for Mishaps
Receiving Your Supply and Cold Storage
Begin with procedures for perishable handling when receiving it from your source. Whether you're getting shellfish straight from the shrimping boats or bulk-ordering frozen goods, your cold storage and inventory policies are essential to the process. Ensure that you have sufficient cold storage and that it is powerful enough to keep your products at the optimum temperature.
Label and date everything, separate old from new products, and cycle inventory forward correctly. Quality check and temperature check regularly. Prevent any potential cross-contamination between products. Package or re-package products so that stock can be easily and safely retrieved when an order is made.
Cold-Packaging Perishables for Shipment
When a customer order comes in, it will need a custom insulated box to secure their perishables and ensure everything stays cold enough while in-transit. The traditional way to do this is to use Styrofoam packaging to create an insulating cooler around your products.
Like a cooler, you'll also need some source of cold. You can use ice packs, gel packs, dry ice, evaporative cooling, and refrigerated transport, depending on the needs of the package and your shipping budget. Ice packs are the most common, because they are the most affordable and are safe to ship. Gel packs are more expensive and your customers won't send them back. Dry ice is ideal for delicate freezer-temp items but is slightly dangerous and you must follow strict guidelines to use it for shipping. There is also evaporative cooling units, a newer idea and sometimes offered by shipping partners.
Put together your packages with fitted insulation, a source of cold and a very well-packed product. Then make sure each package is well-taped. You don't want the contents falling out while in-transit.
Absolute Shipping Policies for Safe Delivery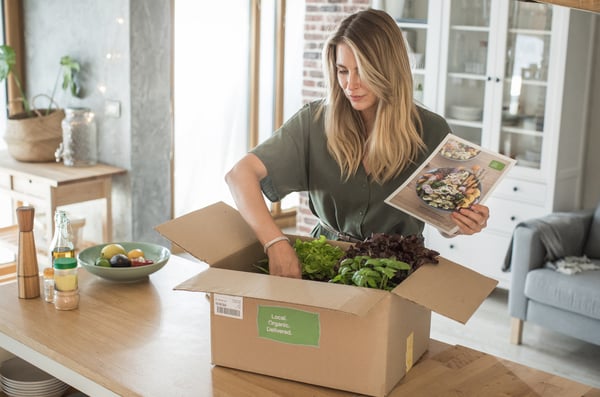 Determine the safety margins for your products while they are in-transit and set absolute safety policies. If your product reaches X temperature, it must be thrown out. If your product arrives X days late, it must be thrown out. If a product leaks or melts before it is received, it must be thrown out. These policies prevent spoiled items from reaching customers or, if they do, the policies protect customers from harm as a result of shipping accidents.
Write and stick to your own safety policies and apply them to the shipping process as well. Provide your customers with guaranteed safe-temp arrival dates, so that they can clearly see that their package can be briefly waylaid and still arrive within the safety window.
Decide Which Shipping Services to Offer
The shipping method or service you use to ship perishable orders will depend on how long the cooling source in the package can be effective. If you use ice packs in the middle of the summer, you may be limited to just two days. The next day and 2-day air services from FedEx or UPS are reliable services that have delivery guarantees and are a favorite among merchants who sell and ship perishable items.
The cost of air services, however, may deter some of your potential customers and result in a dismal abandoned cart rate. Fortunately, both FedEx and UPS have reliable ground services that are less expensive. The time-in-transit of their ground services vary from one to five days, depending on the distance between the ship-to and ship-from addresses. If the ground time-in-transit is equal to or is less than the time-in-transit lifespan of your products, then offering ground service to your online shoppers will boost your order conversion rates.
---
How do you offer ground service only when the guaranteed delivery date is within the time-in-transit lifespan of your perishable items?
---
To selectively offer ground service during the checkout process of your online store, use Eniture Technology's Small Package Quotes app. It has a feature that will allow you to limit when ground service will be presented to your shoppers. Set it to 3 days, and shoppers will only see an option for ground service if delivery to their ship-to address will take 3 days or less. The feature (called Ground Transit Time Restriction), is available on the following e-commerce platforms for the identified service providers:
Magento: FedEx, UPS
Shopify: FedEx, UPS, Unishippers, Worldwide Express, Purolator, Trinet
Woocommerce: FedEx, UPS, Unishippers, Worldwide Express, Purolator
Don't just offer ground service though. Not all of your potential customers will be within your transit time restriction for ground service. You'll need to offer air services to those customers who aren't, or they won't be able to complete their online checkout. Even customers who have the option for ground service may choose a faster, more expensive option for air service depending on their needs. Customers like choices, so providing several options is a good idea as long as they won't jeopardize your products.
Build a Policy for Shipping Mishaps
Last but not least, have a policy in place for if a package doesn't arrive, doesn't arrive on time, or arrives melted or spoiled. Your packaging and shipping plan will minimize the potential for products to arrive damaged or melted, but it's bound to happen. There'll be the occasional accident or act of nature that will cause a perishable mishap. Be prepared.
Your policy should stipulate when to offer refunds or order replacements. It should identify when to follow up with your shipping carrier to request a refund on the shipping charges. You may want to also include guidance on how to recognize a troll just trying to get a second order for fee.
Make it easy for your customers to report issues with the delivery of their order and to get a resolution.
Conclusion
Selling and safely shipping perishables online is a big responsibility, but it's also a big business opportunity. With so many people at home, often learning to cook or make their own cosmetics, demand for delivered perishables is higher than ever. Use these essential tips to help build your business a rock-solid approach to selling perishable items online.
About Eniture Technology
Eniture Technology specializes in helping e-Commerce merchants grow by providing useful information, digital marketing services, off-the-shelf apps that solve common problems, and custom programming services. Please contact us if you need help growing your online business or implementing the concepts presented in this blog post.
Interested in learning more? Check out our free guide, A Beginner's Guide To E-Commerce Shipping and subscribe to our blog!